Sky Museum : Water>Land>Sky
Sky Museum is a mobile art exhibit inspired by Gochang (Dolmen) in South Korea and it performs like a crane. It is the ultimate Sky, Land, and Water experience. Sky Museum's Arts Center are found within the crane's structure. The long end of the crane will suspend ever-changing art displays in mid-air. Loading and unloading the hovering displays will make Super Museum a fun experience for all visitors. Super Museum will also render an artistic skyline that well compliments the city of Suncheon. More importantly, it will ask its surrounding community to look up to the sky for creative inspiration.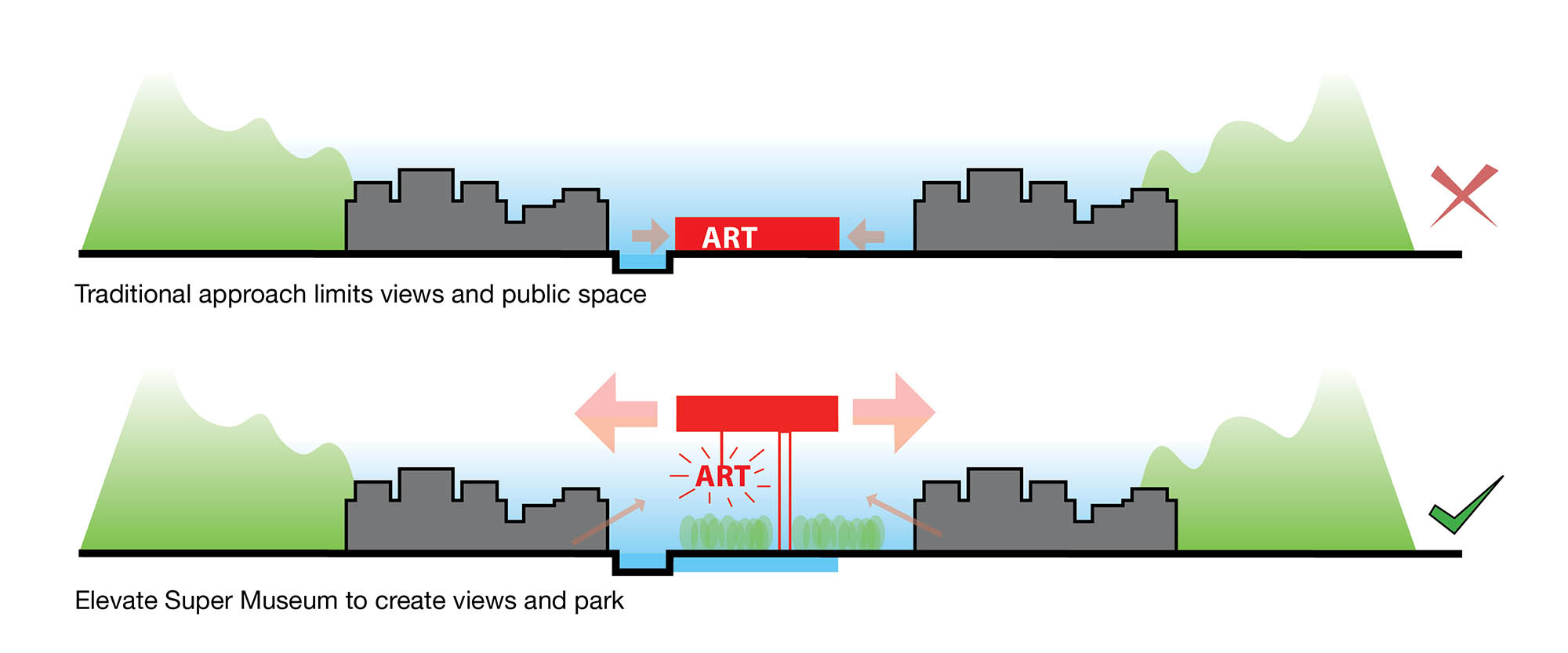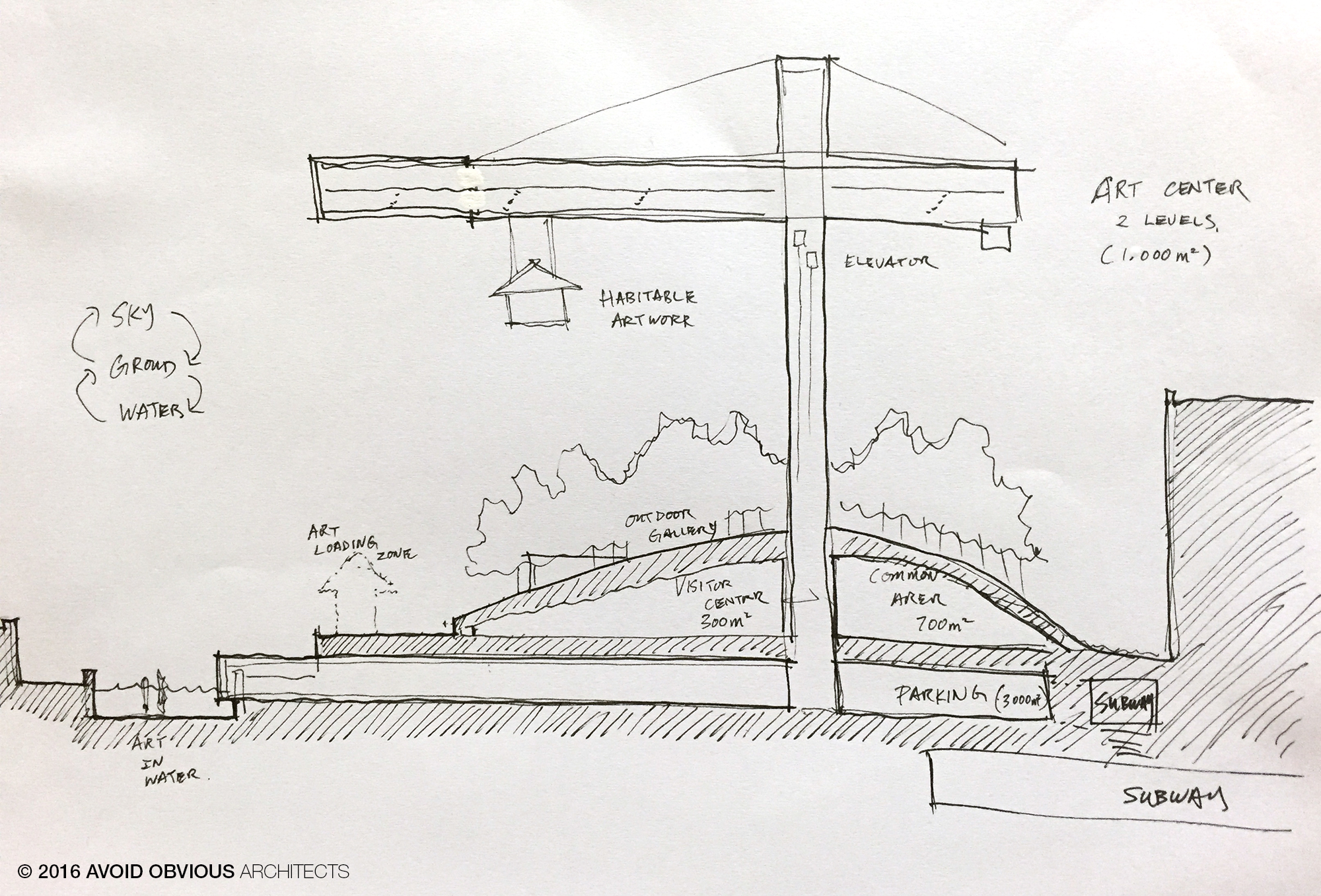 Landscape Tradition
All national museums in Korea are surrounded by sceneries. Our site in Suncheon is very urban in comparison. To continue this Korean traditional to place a museum in natural environment, Sky Museum elevates itself to the height of 55 meters to connect itself visually to the surrounding mountains and ocean. The ground and canal level is then filled with greenery as pubic plaza.
Aerial images from Google.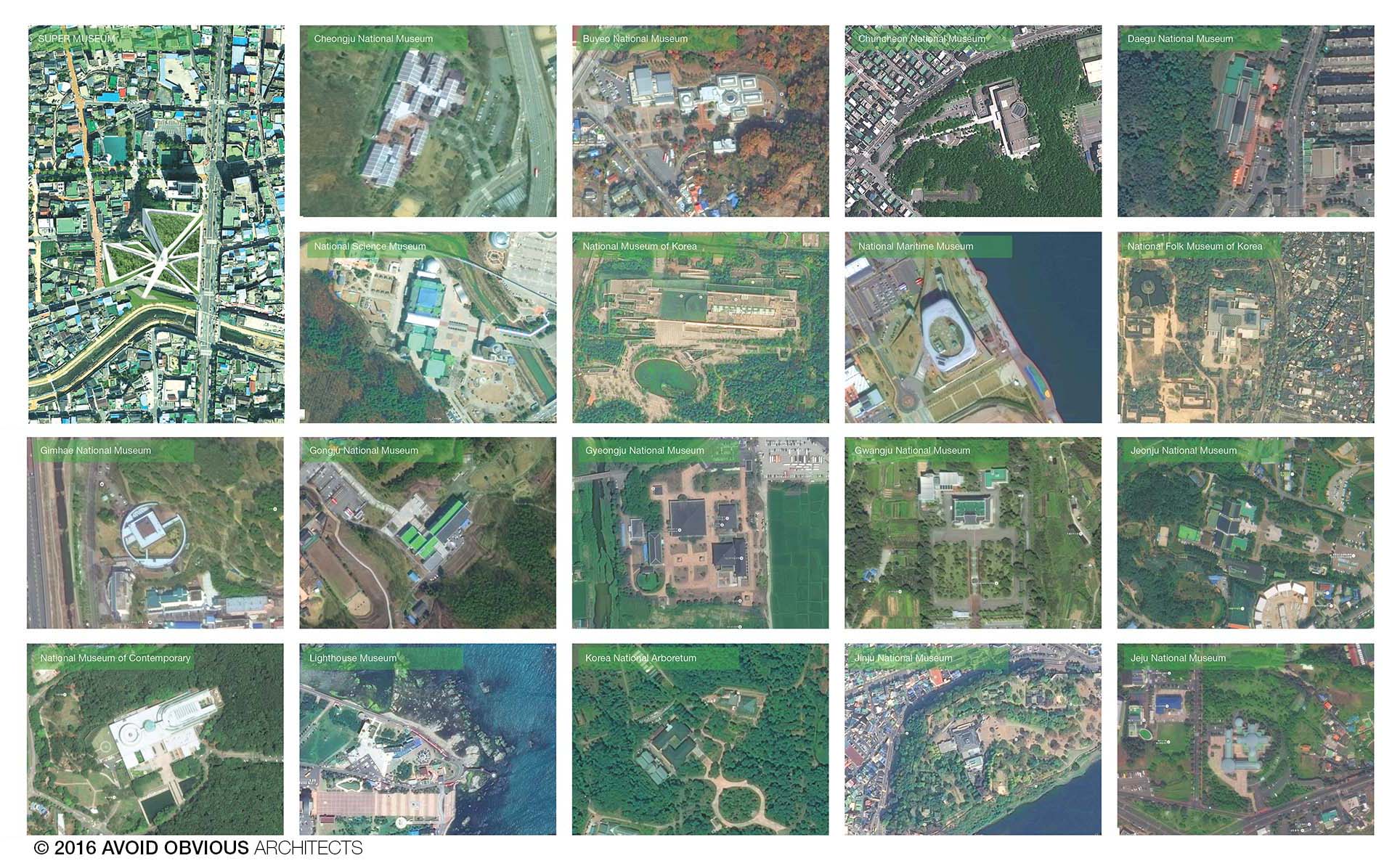 Artwork in the sky
Sky Museum will suspend artwork in mid-air, giving it a spectacular view of the canal. The premier exhibition will suspend the replica of the historical "Yeonja-Ru". The replica will be rebuilt with a modernized interpretation that maintains its traditional form.
The surrounding ground area is forest-like with a peeling geometry. Interspersed amongst the foliage will be grand displays of various artistic exhibits. It will be a great civic and sustainable asset to the city. The Visitor Center is situated along Joonang-Ro at grade. The parking lots will be sub-level with access to the existing underground mall. Sub-level visitor center will extend to the canal whereas visitors will be further entertained by submerged art exhibits.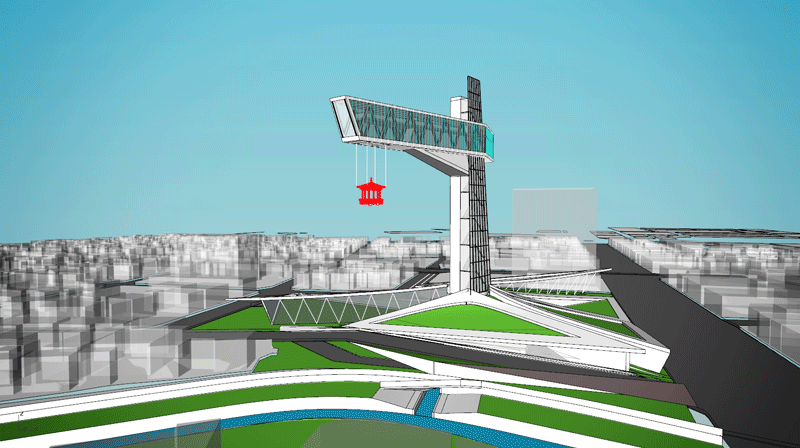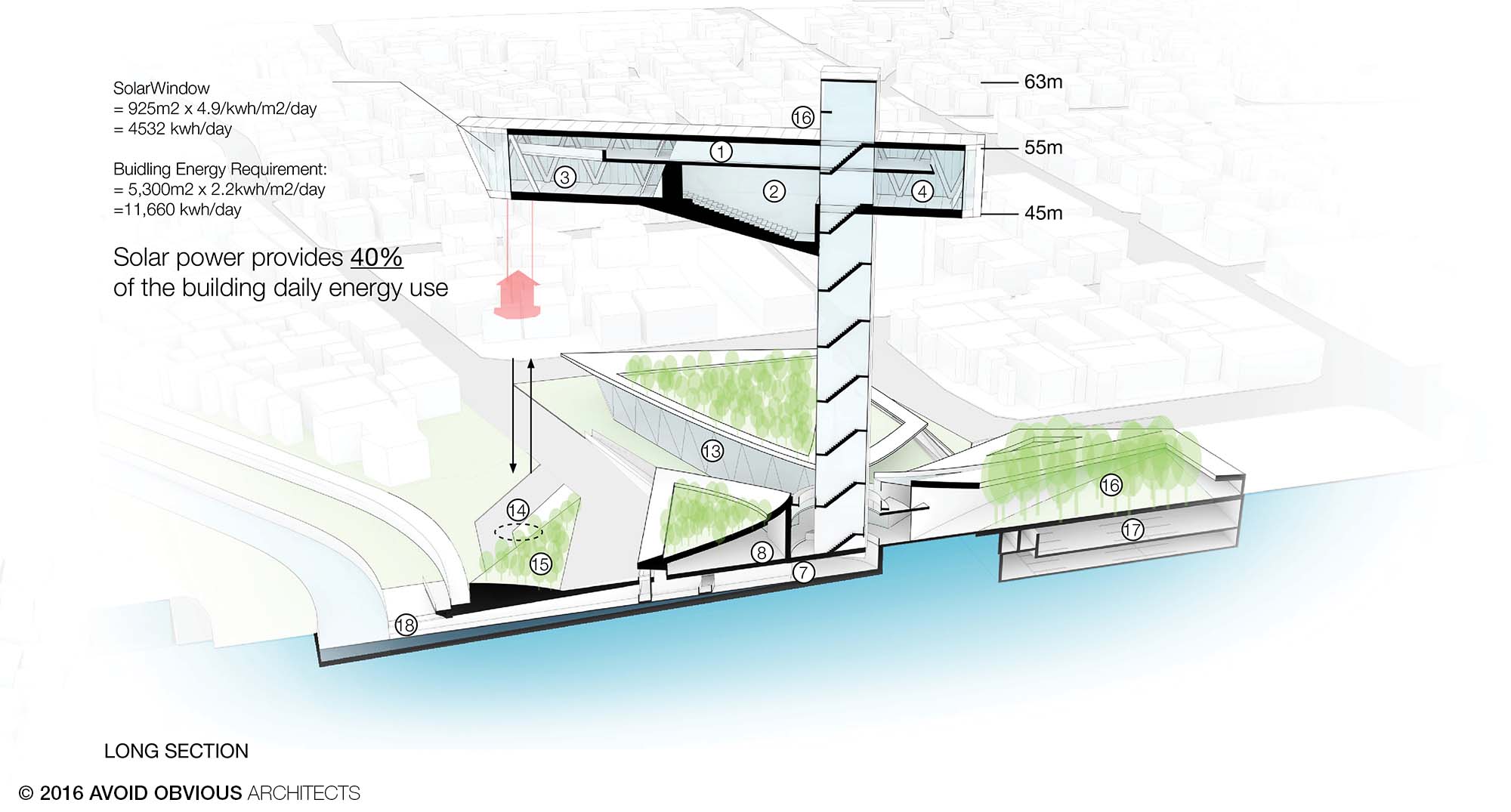 Vehicular and Pedestrian Access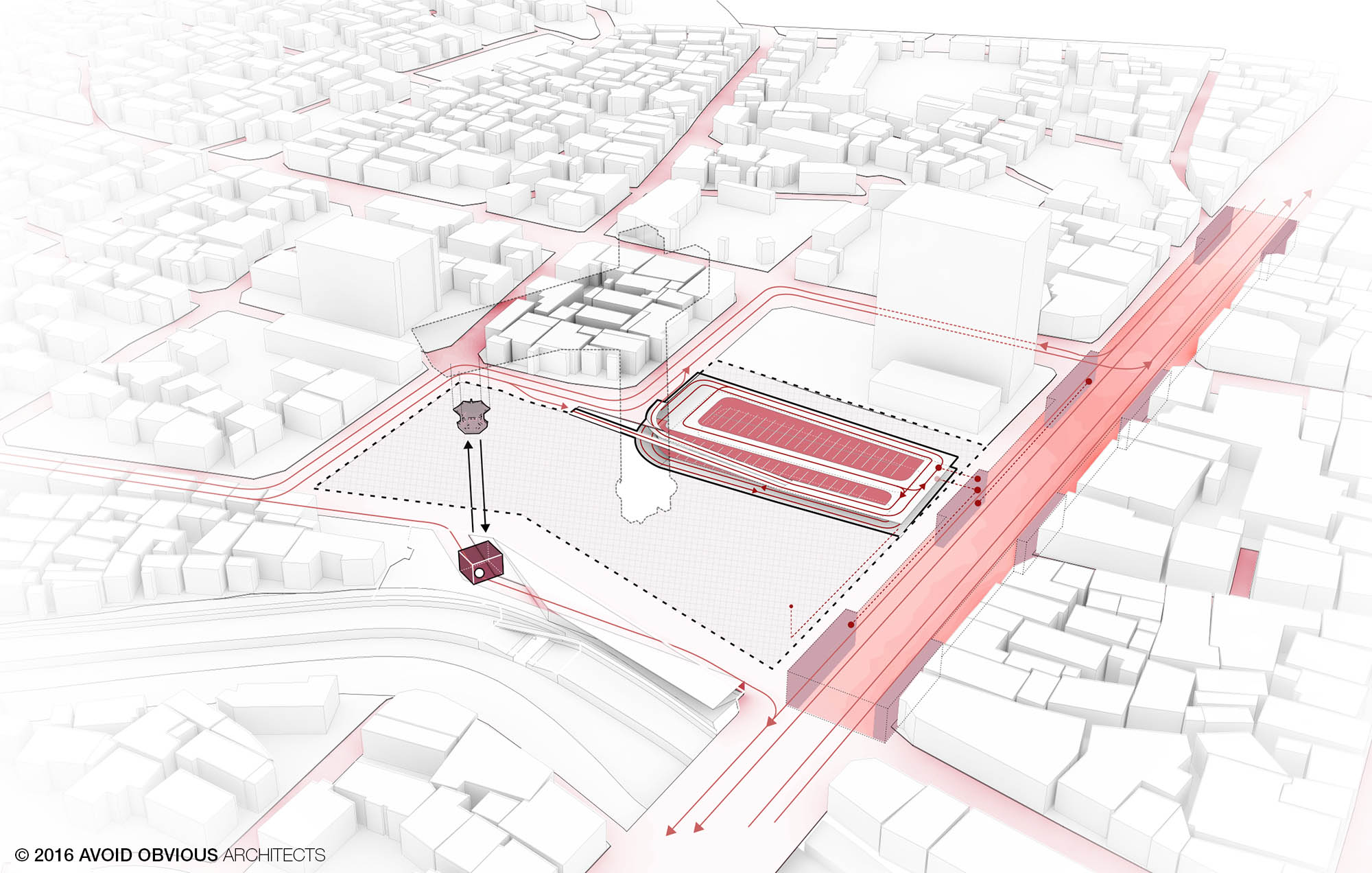 Sky + Land + Water
Dubai has restaurants in the sky, Mexico has museums under water; Sky Museum combines those centers of attraction into a community-friendly Sky, land, and Water experience. Some might be shocked by a museum that looks like a construction crane, but similar unsupported form can be seen in South Korea back in 700 BC.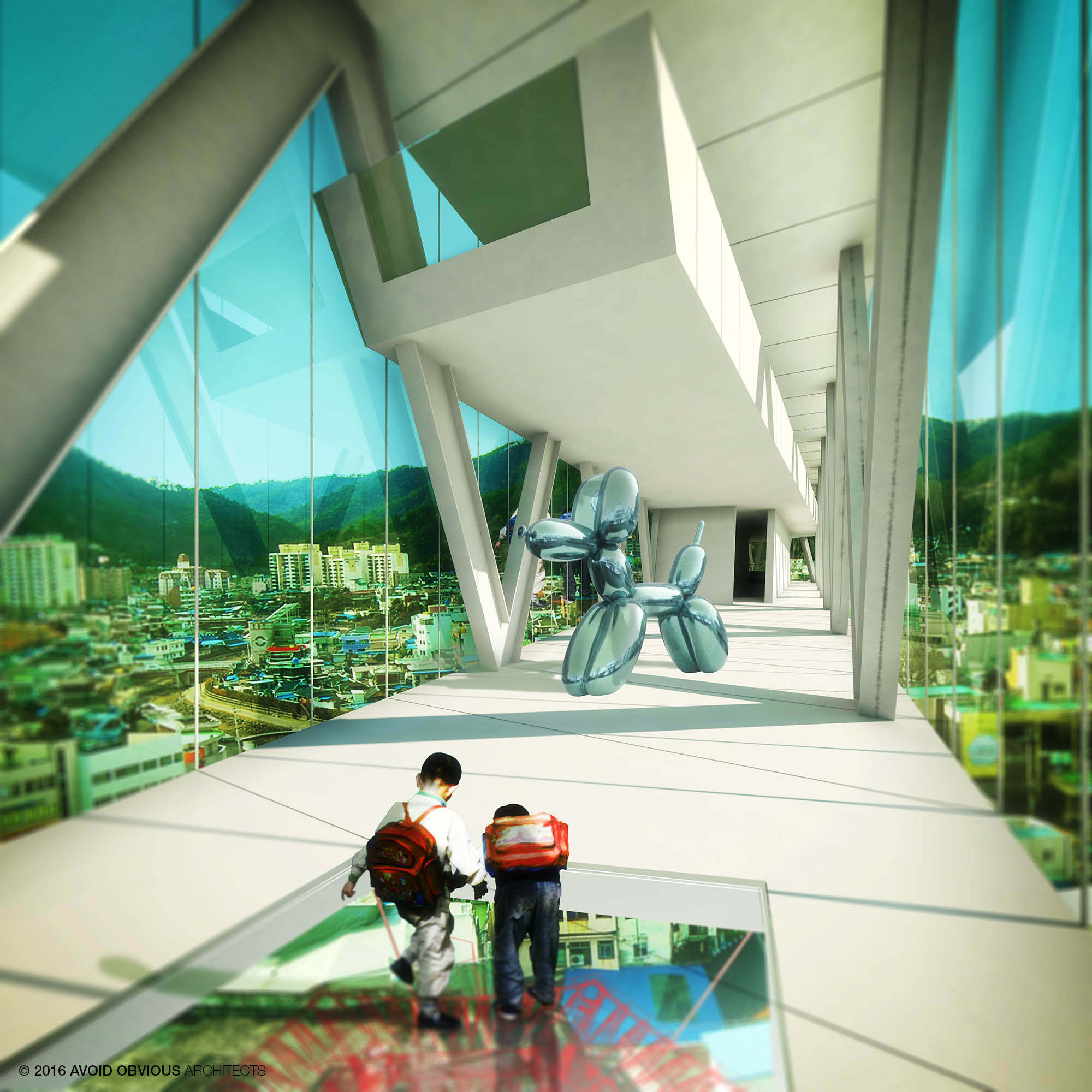 An Invitation to the people of Suncheon
Sky Museum is part of the Korean heritage, while shock is the other part to get people's involvement into developing Suncheon's creative future. Sky Museum is an invitation, and a democratic approach to transforming the Sky, Land, and Water into a primed and ready canvas for Suncheon's artists, curators and fellow citizens.