Wanda Pavilion
The future of retail is about collaboration, sustainability and customization. Wanda Pavilion is a state-of-the-art building that combines retail space with maker space. The aim is to break down the traditional shopping mall into many small buildings where vendors and customers explore and interact. Designers incorporated the feedback from clients to instantly improve their design. It works like a lab except it invites everyone to participate. The products get customized and refined using big data, 3d scanning, and 3d printing technology. The big data will continue to shape and designers get to better understand different body needs, conditions and behaviors.
The building takes the logo of the Wanda as a footprint which works out beautifully as core, open space and private spaces. The overall building resembled a tapered cylinder which is designed to match sun angle. The north facing curtain wall provide a well-lit interior without overheating while the south facing roof generate electricity with solar panels. Wanda Pavilion is an environmental-friendly building designed by entrepreneurs for people with entrepreneurial spirit. The size of the building is smaller than a regular mall and is limited to maximum of 338 occupants on a daily basis. According to multiple research 300 people is the maximum social circle for most people. People collaborate better if they get to work with the same group of 300 people on a daily basis. This number is again confirmed by Facebook. Its average number of friends per user is 338. Digitally and physically, we can only get to know 300 people well. Why can't architecture reflect our social capability?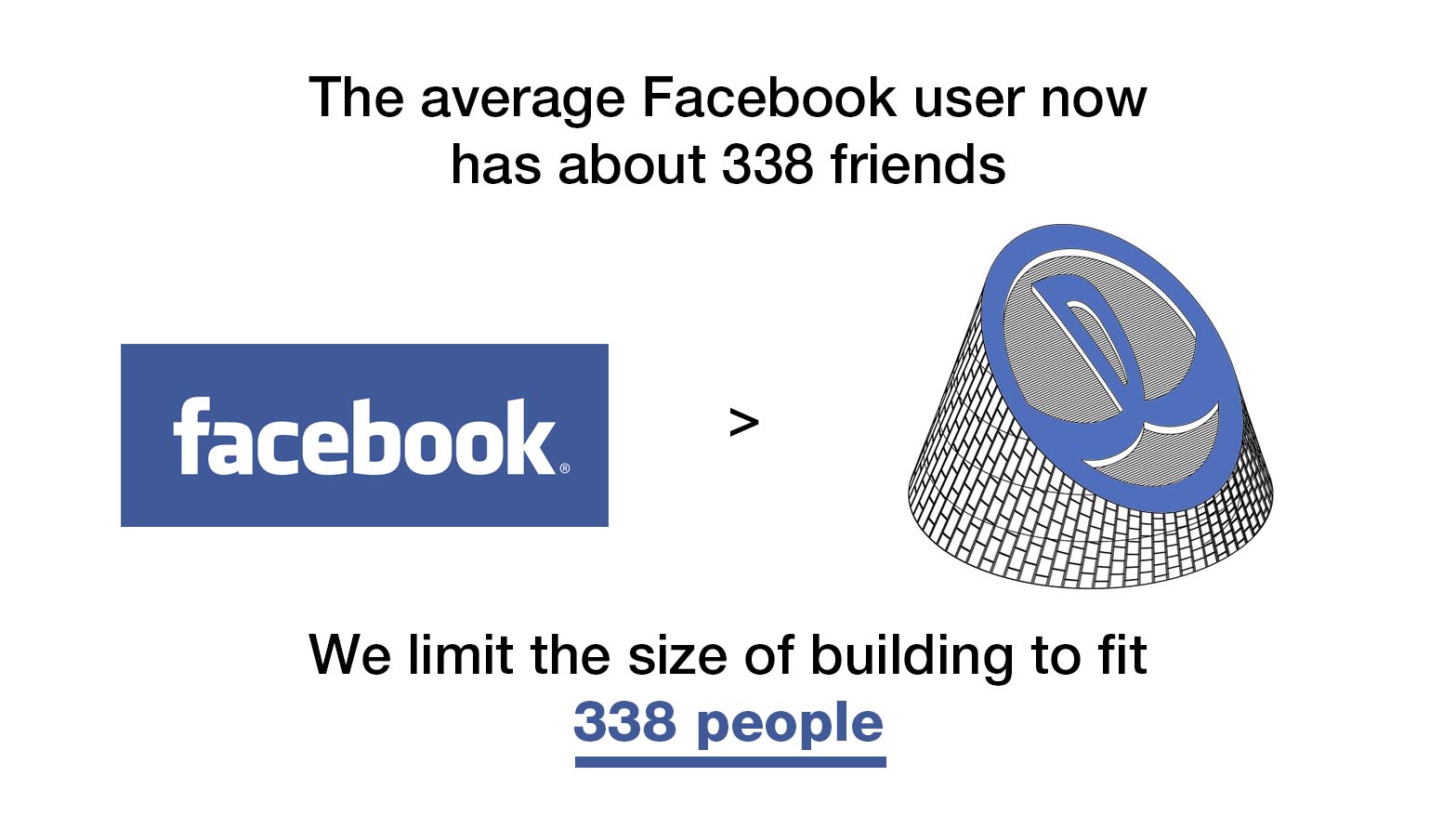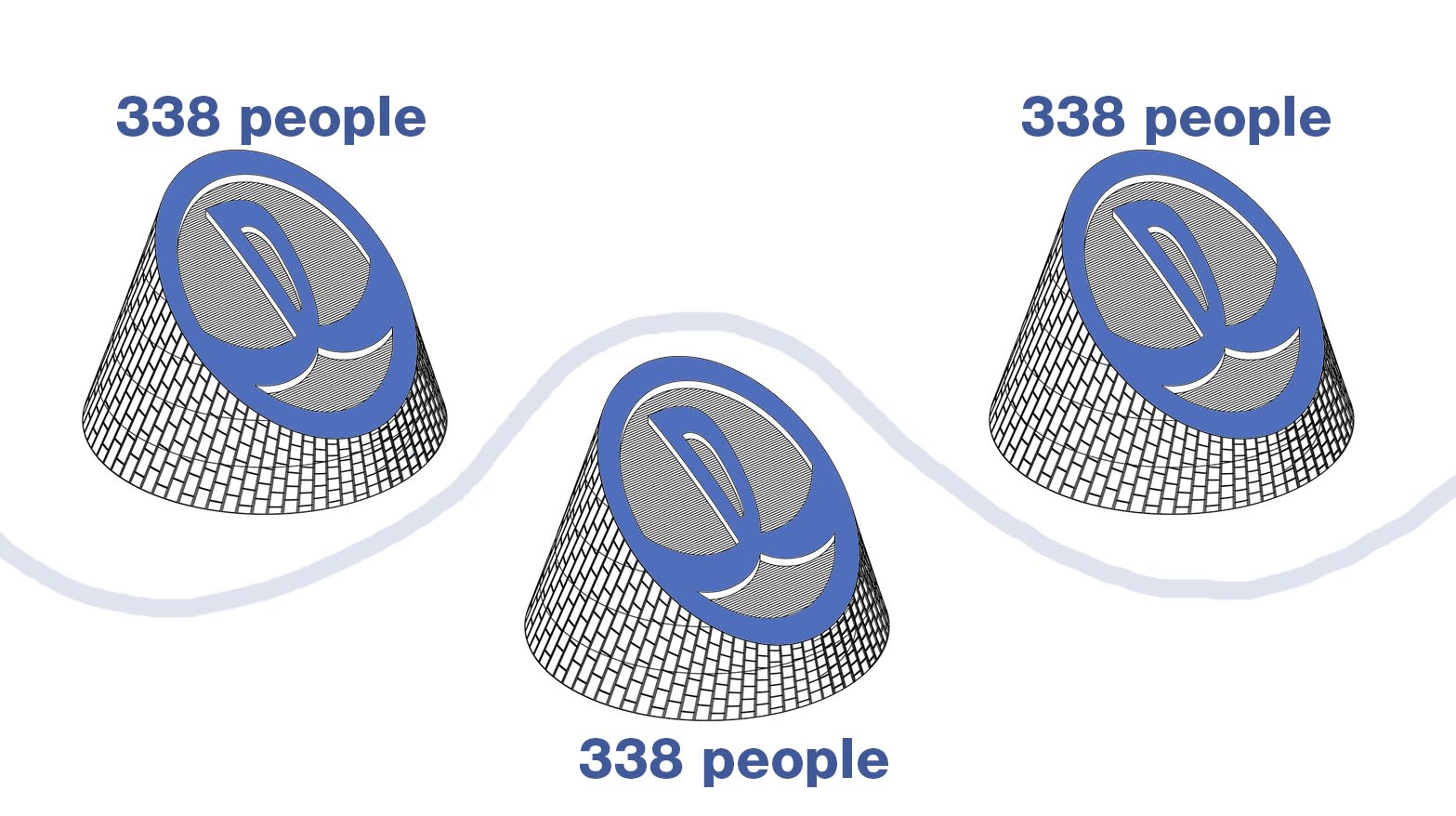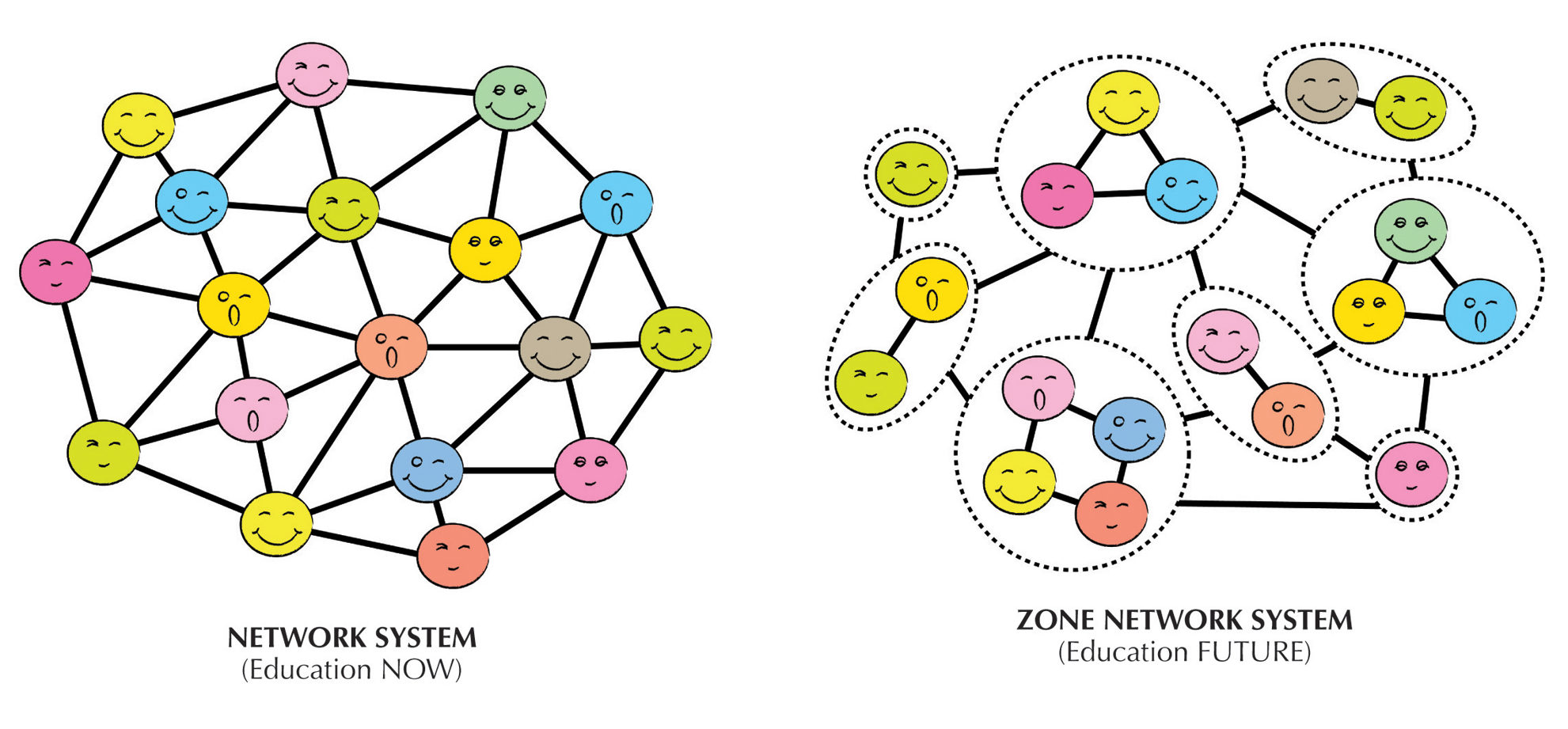 When we need more people and space, we just duplicate the same building over and continue to limit its size. This "zone network system" is proven to be a better than the current "network system" for both work and education.