Yan Garden
Yan Garden is a creative park with art studios in a revitalized hotel from 1979, a community hub with family exhibition in a preserved mansion from 1996 and a new museum dedicated to promoting edutainment. The project spans across 30,873 square meters of open space and greenery. It is a project led by a private owner.
Significance
This site is one rare surviving architectural complex in southern China from the radical 40 years' development since the Chinese Reform and Opening-Up, during the period of which a great many relics were removed so as to satisfy the special demanding market. It is also a unique microcosm of the remarkable social and economic transformation of China in the preceding decades that no other heritage property could ever replace.
Location
At the west, there are several cultural relics currently under conservation led by the government, including Tangwei Ming and Qing Ancient Villages, Yungang Ancient Temple and Shipai Yanling Quarry Site, and the Dutou Ancient Temple is to the north. Regional transportation like the Dongguan Railway and East Express has made the site more accessible to visitors from nearby cities. The city of Dongguan was known as the World's Factory. Since 2016, the city is creating more cultural landmark while making its factories to be more eco-friendly. Yan Garden contributes to this city-wide change and it also serves as an archive of the city between 1979-2020.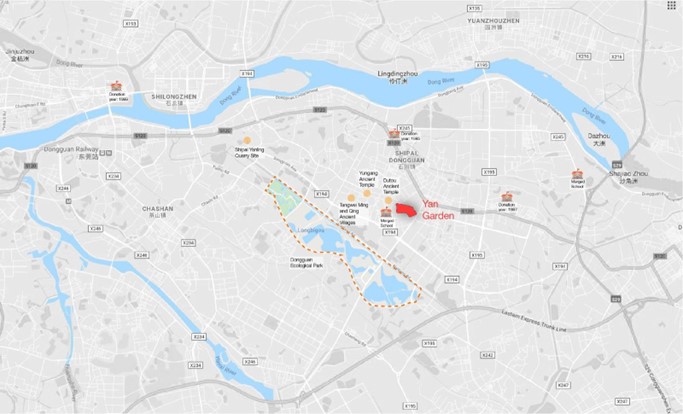 Site plan showing Yan Garden with adjacent historical influence.
History
The original property (1) was firstly developed in the early 1980s as a university. It was a campus with only one building (A). In the middle 80s, the campus was converted into a commercial entertainment site with a hotel. Building A was used as a spa and karaoke, building BCD were for staff use. Building E was built in 1988 and used as a hotel. Since 1990, the property (2) has gradually developed as a residential area with landscape. Site 1 and 2 were combined into Yan Garden in 2013. In 2017, Yan Garden was opened to the community as a creative park.
1988 Masterplan

A – Yanling Guesthouse, used for dining and enterteinment (Former university Main Building)

B – Hotel era staff dining hall

C – Hotel era boiler room

D – Hotel era staff dormitory

E – built in 1987-1988 as expansion of Yanling Guesthouse, used as hotel

F, G, H – Pond

K – security office

L – power station

I – future building of WKF residence

1990 Masterplan with Property Split

1 – Hotel

2 – WKF Residence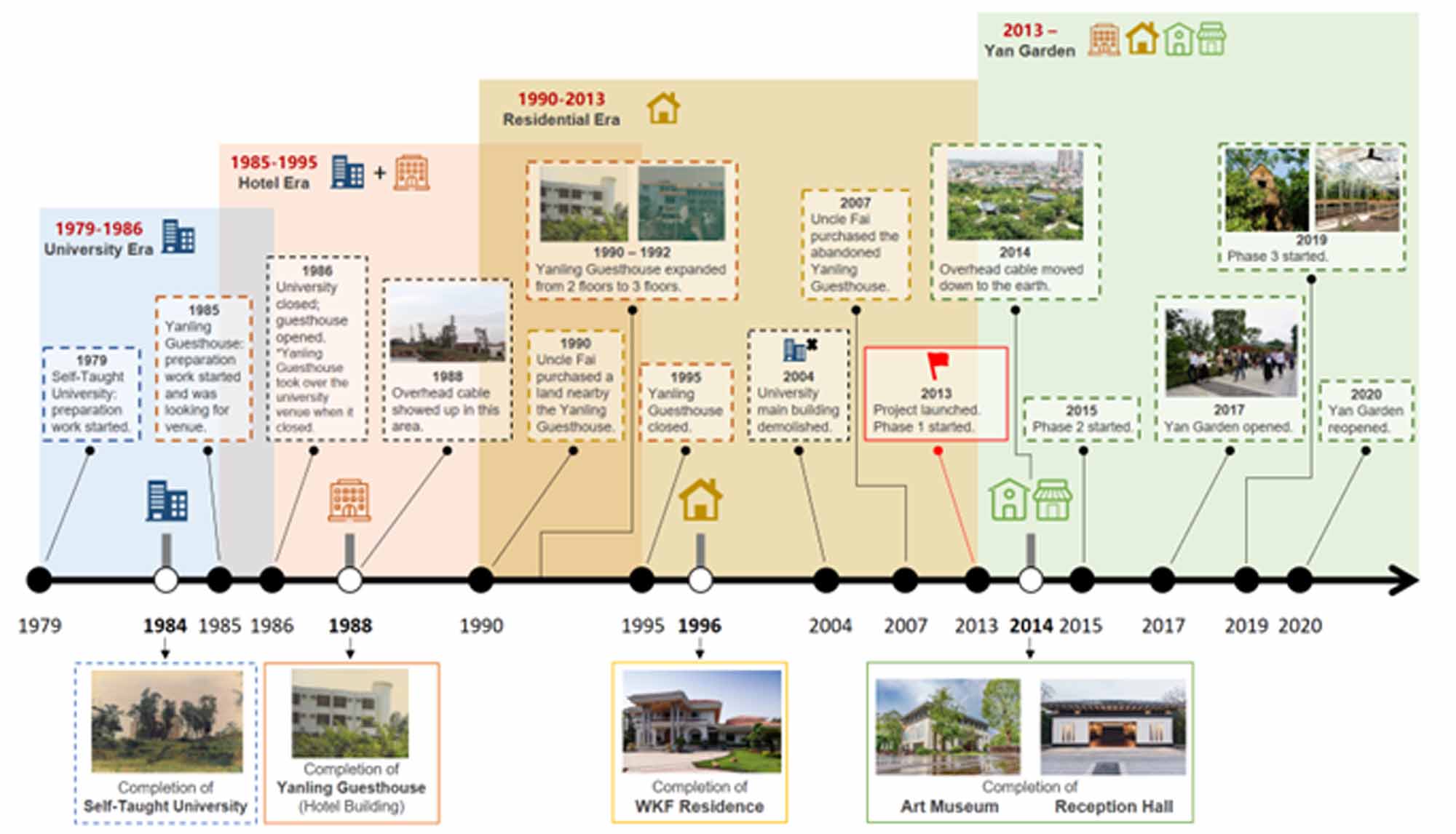 Timeline
The Idea Behind the Revitalization
This project was first introduced and launched by Rex, Mr. Wang Siu Han, grandson of Wong Kam Fai, in 2013. As the project leader and an architect himself, Mr. Wong Siu Han appreciates the rich history of this old modern building on site, he wanted to revitalize this place to a creative park that links the past, present and future to promote the history and art of Dongguan. On the other hand, the project is used to celebrate the philanthropic work his grandfather Mr. Wong Kam Fai, also known as Uncle Fai, has established. The Wong Family continues the legacy of the site by giving back to the society and further strengthening the position of Dongguan as a cultural hub.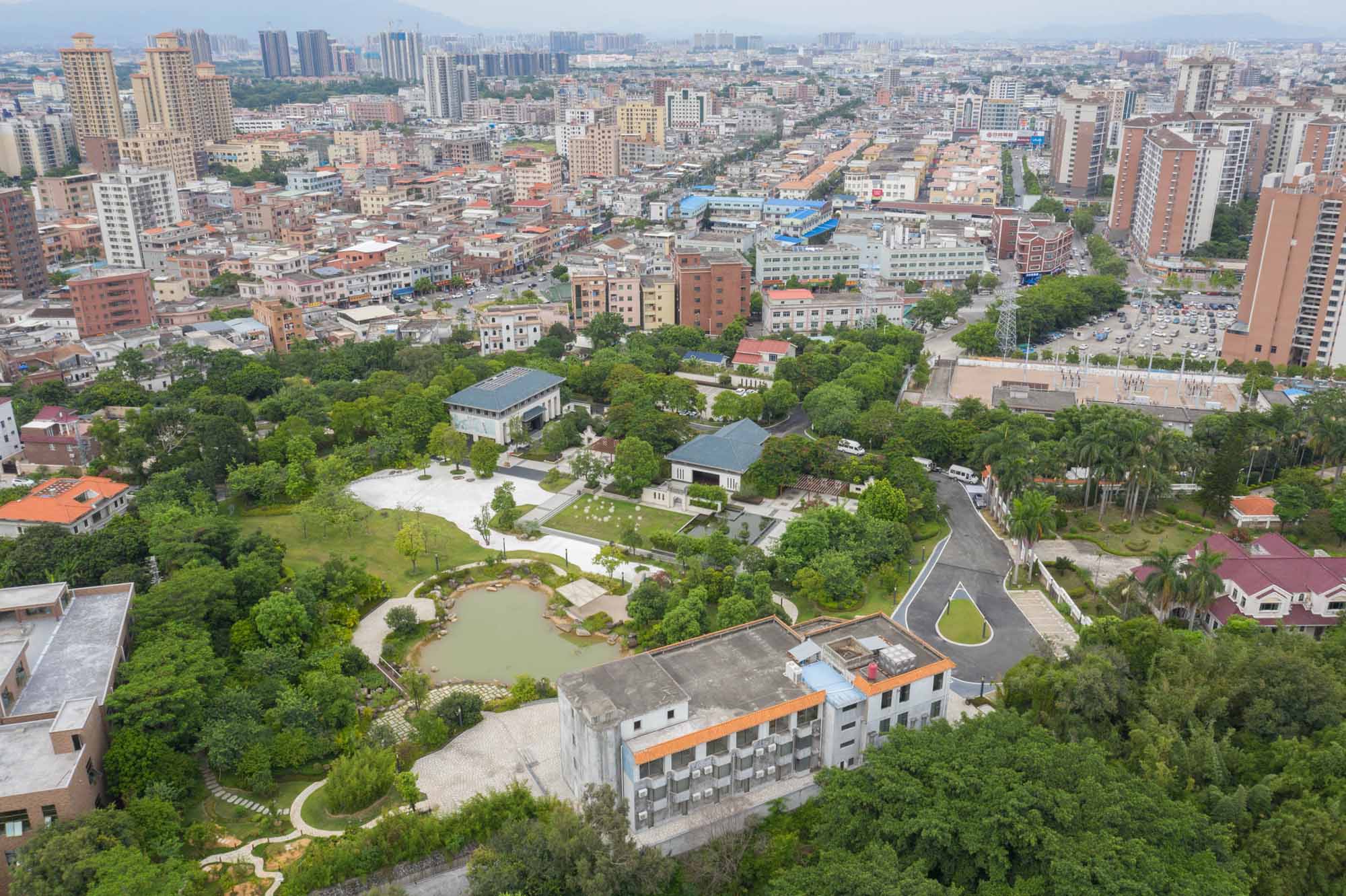 The site was first created to promote education and then converted into a hotel for entertainment. It was used as a residence by Uncle Fai to promote philanthropy work in Dongguan between 1990-2013. Yan Garden learned from its past and continues itself as a creative park to promote both edutainment and community development. Moreover, Yan Garden since 2018 has been supporting international young artists through artist residence programs and exhibition. The idea activates the local creative industry, promoting interdisciplinary practices and recognizing the town of Shipai as a cultural center.
2020 Masterplan of Yan Garden with 4 major buildings:
Yanling Guesthouse is a revitalized 1988 structure and now serves as art studio and 3D Museum that are dedicated to edutainment.
WKF Residence with WKF Garden was a preserved 1996 structure and now serves as the family museum and gathering spaces for community and philanthropic events.
Art Museum is a new 2014 building with art gallery and conference rooms for professional uses of multi-purpose.
Reception Hall is a new 2014 building to recreate the original plaza shown in 1984.
Major Challenges
Regulations
As the first heritage preservation project led by private owner in Dongguan, there was no governmental regulation or similar project in the Southern part of China as a reference. The project team hired a heritage consultant to work with local community to come up with conservation policy before coming up with the masterplan.
Lack of Documentation
During the documentation and construction process, it was difficult to identify record drawings. The lack of documentation came from the fact that many buildings were quickly built during the period of 1978 Reform and Opening-Up policy in Dongguan. Drawings were not properly created at the time. The Guesthouse was expanded vertically from 2 floor to 3 floors during the 1990s without proper record. It took some time for the team to do the field survey and complete the drawings based on the field status and the analysis. Structural engineers had to do stability evaluation and eventually minimize reinforcement to provide a safe building.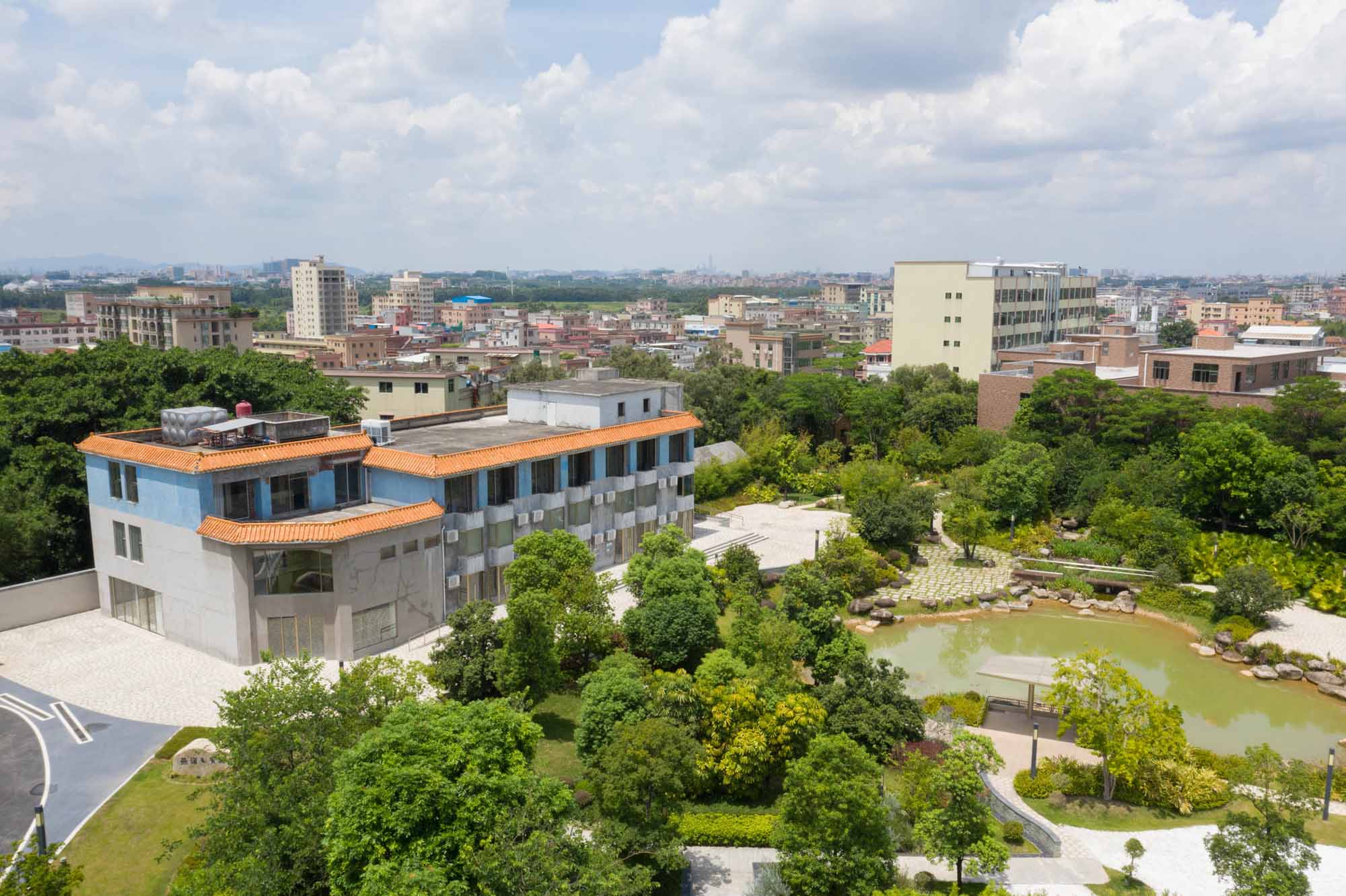 Limited Space as a Cultural Park
Yanling Guesthouse has historical significance on its façade and use of exterior materials, but the interior of a hotel layout was proved to be too small as an exhibition. With the need to connect floors via stair and elevator to make the building barrier-free. The team decided that it can only be served as art studio. WKF Residence on the other side is already filled in with original furniture and art deco, it is also not suitable to be expanded for more exhibition space. To provide more in-depth art programs, the team eventually decided to provide a new museum and guest center to allow more exhibition and leisure area.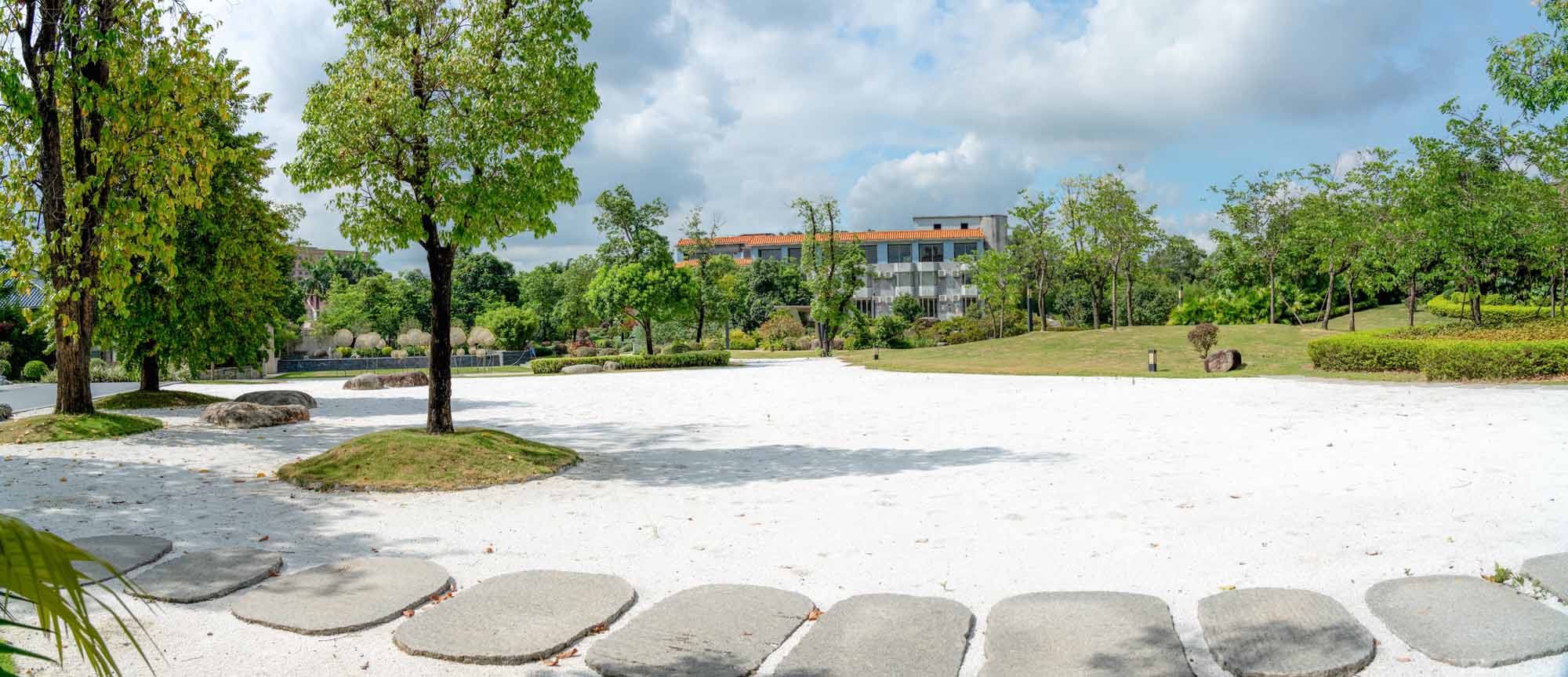 Educating the Community about Dongguan
To the majority of local, Dongguan is recognized as an industrial city, its history and culture has always been undervalued. This is why the public education sector came into being, through which Yan Garden strives to introduce advanced concepts and bring changes to people's perception. On one hand, Yan Garden has been leveraging specially designed events and its geographical location to attract and influence the audience of Donggguan and of nearby cities of the Greater Bay Area as well. On the other hand, what the education sector has been intending to do is to discuss how to improve people's self-cognition by encouraging interdisciplinary communications across different groups and medias by the means of art.
In the end, art related courses are imported; artists that share similar values are invited to introduce ideological changes to the people in this community.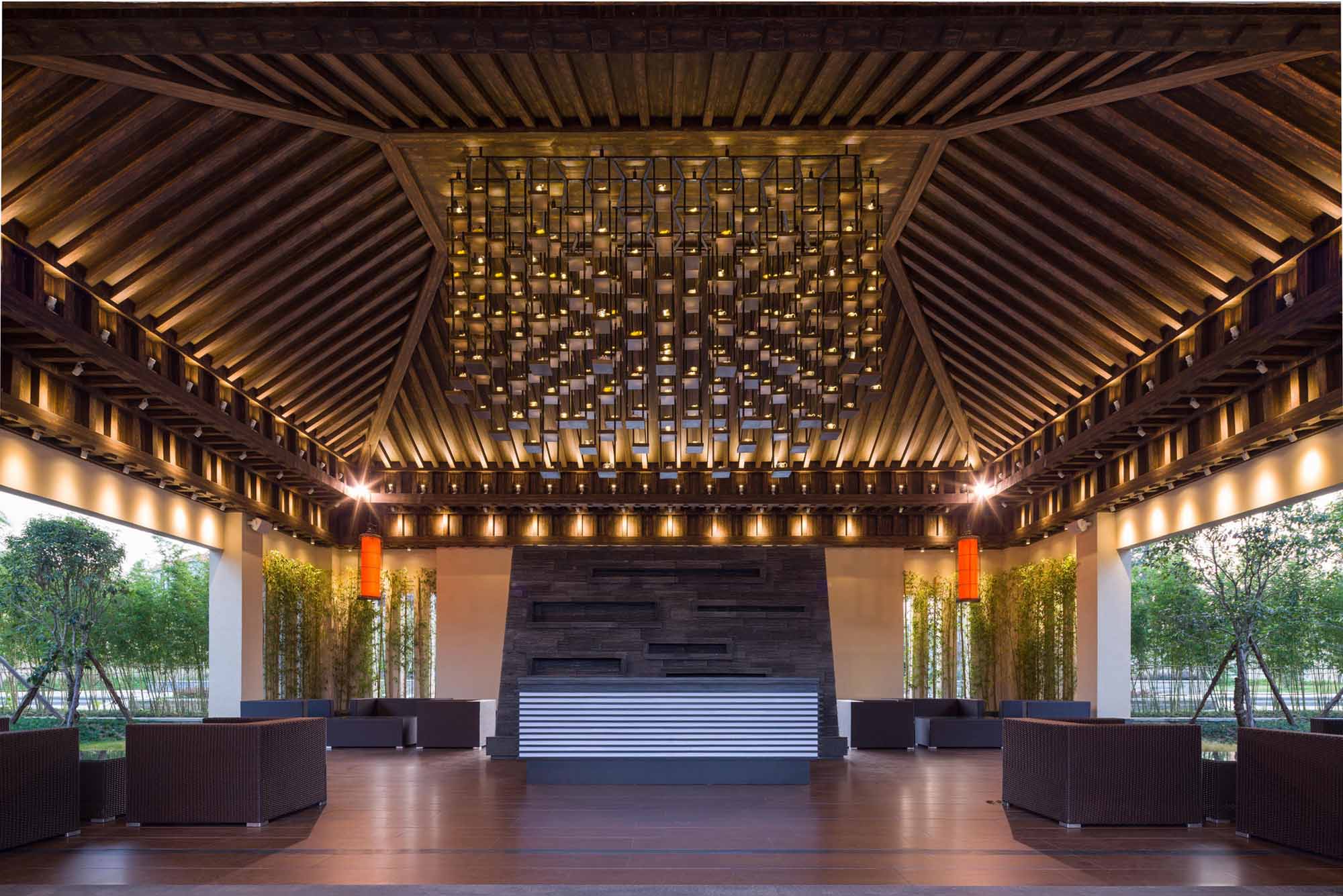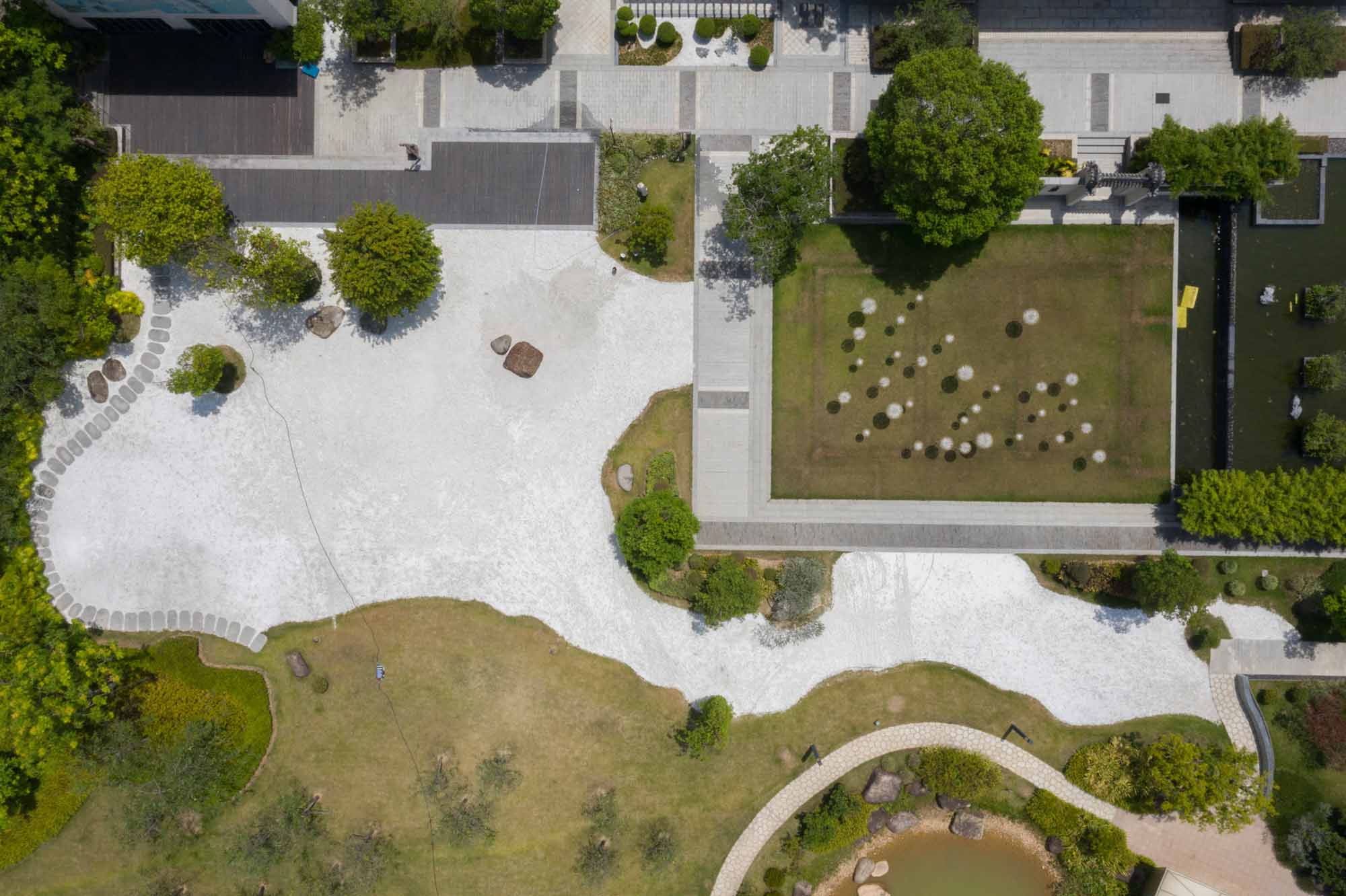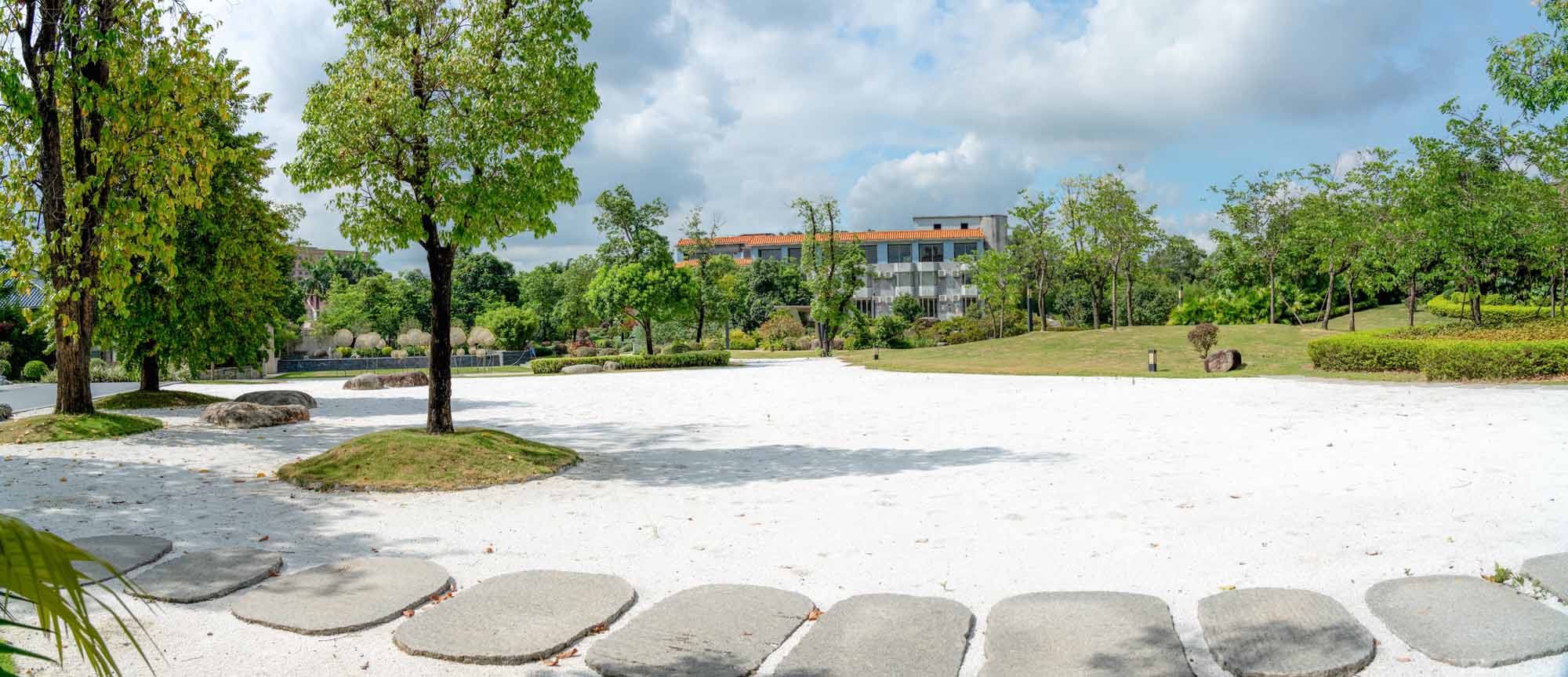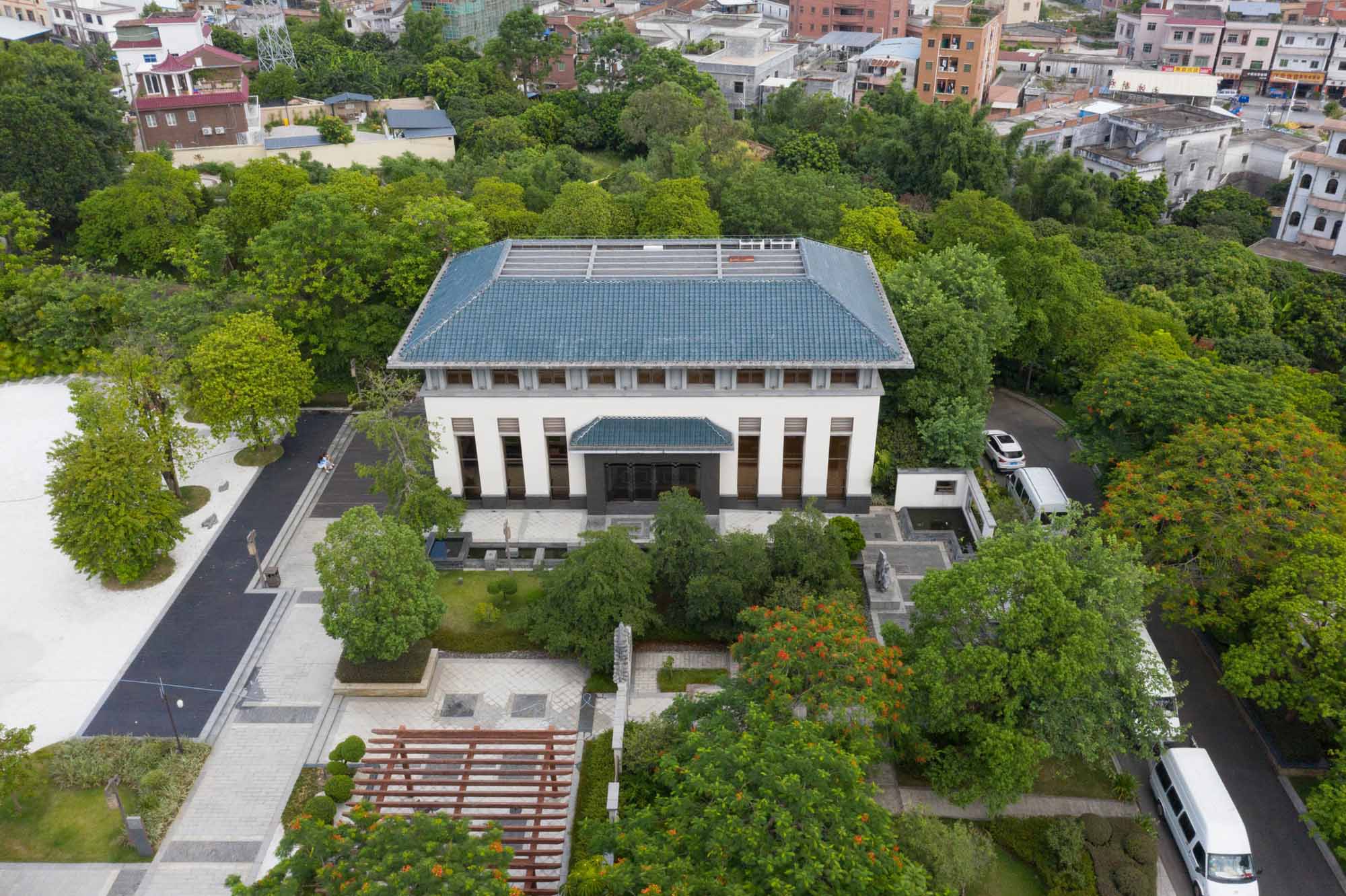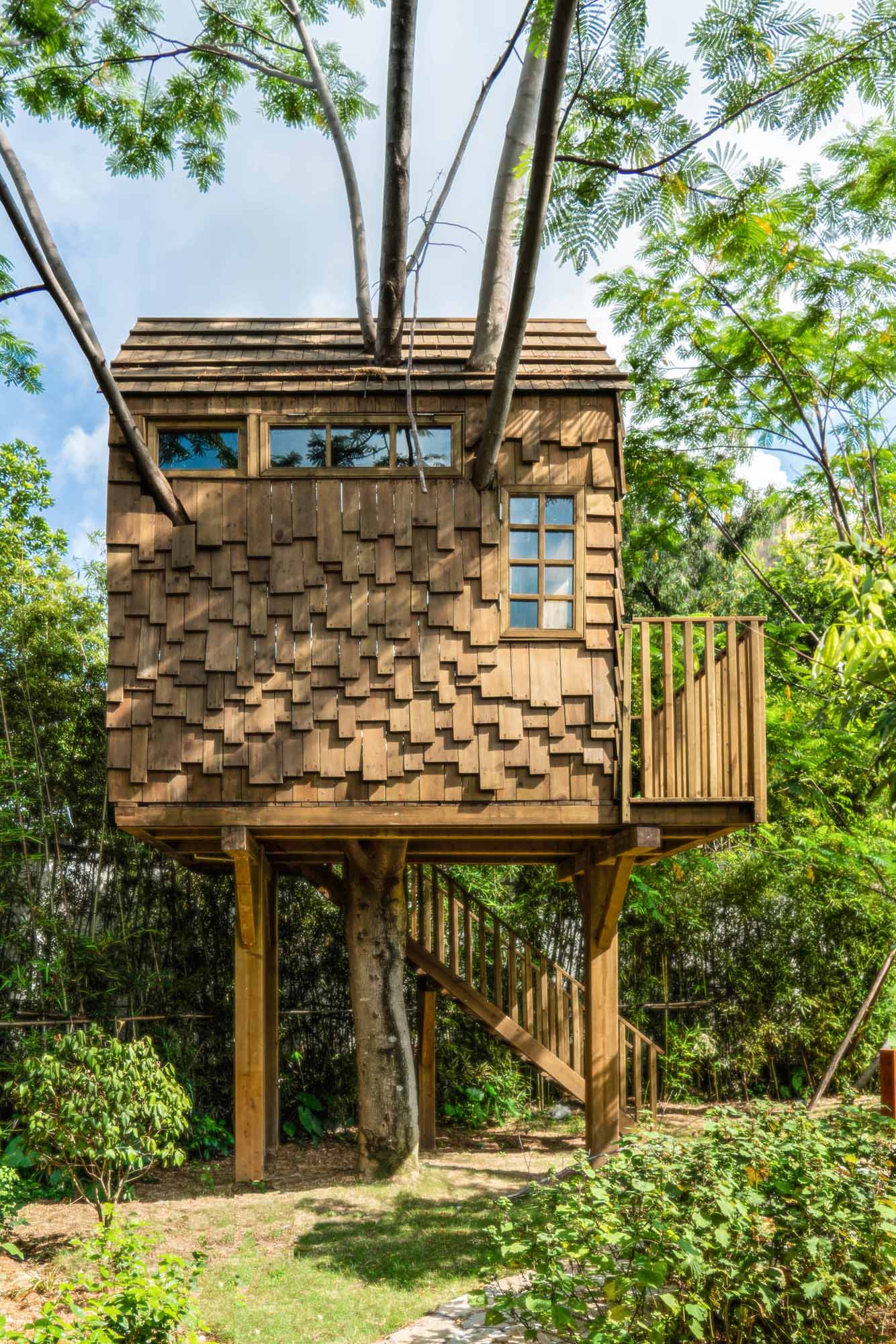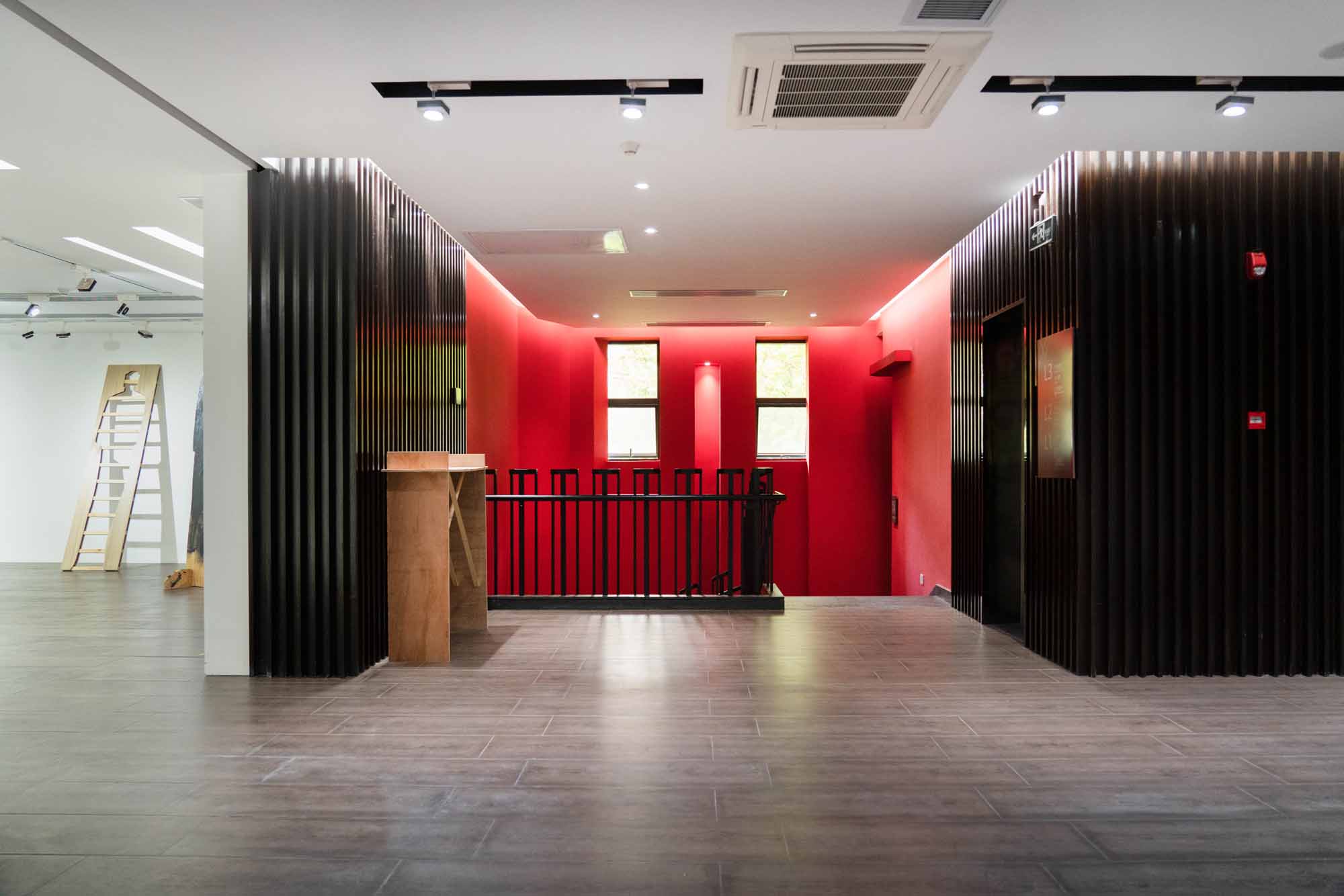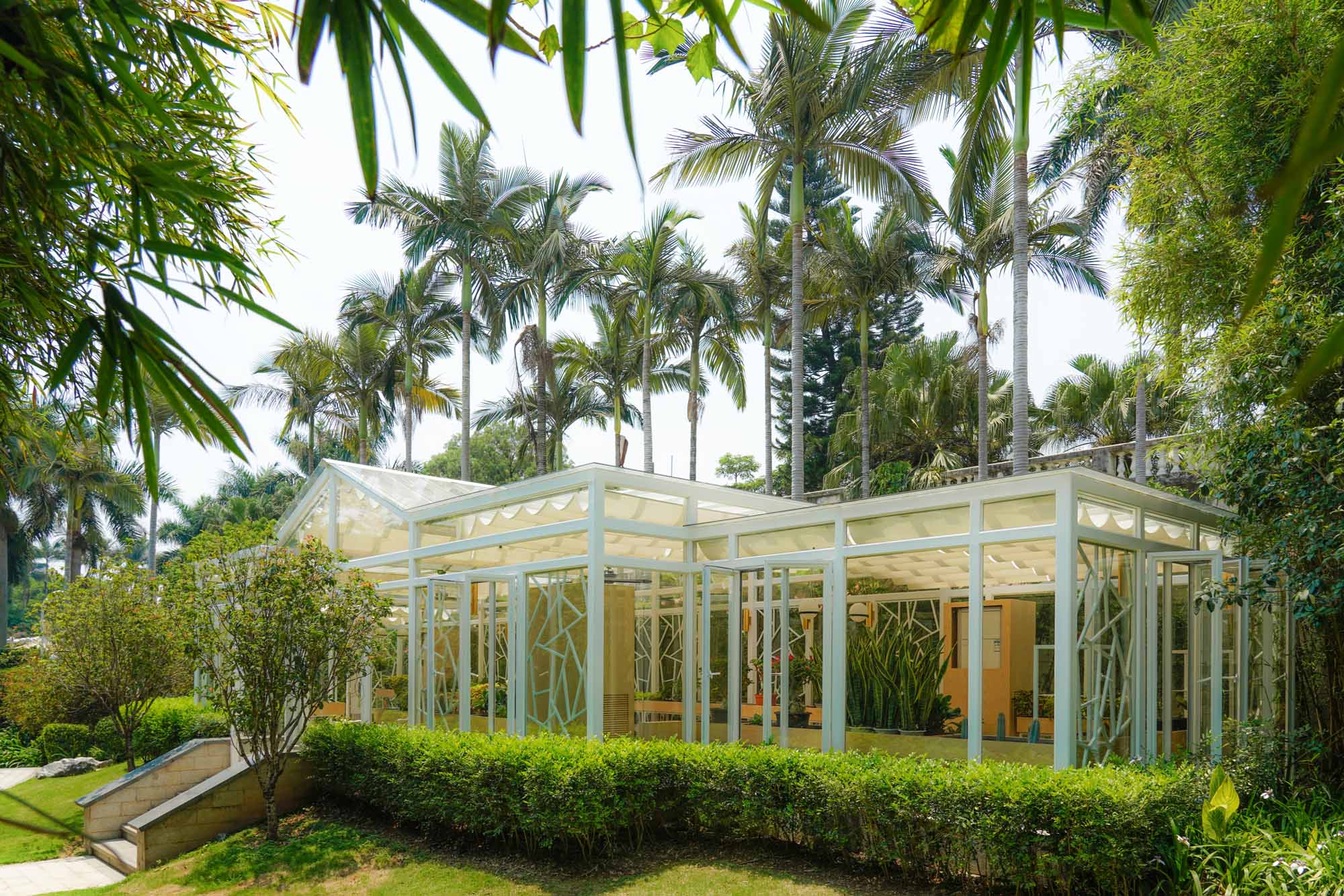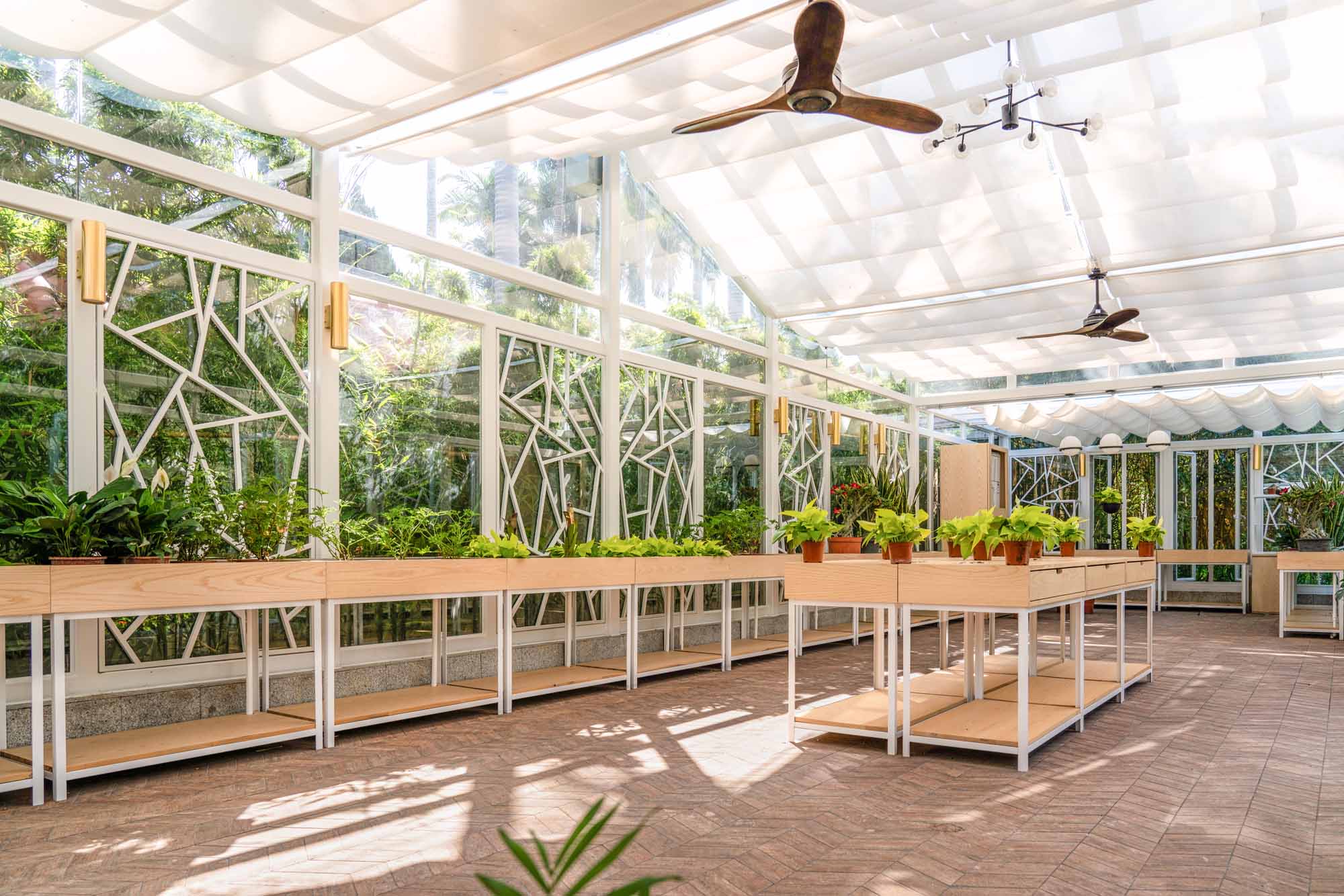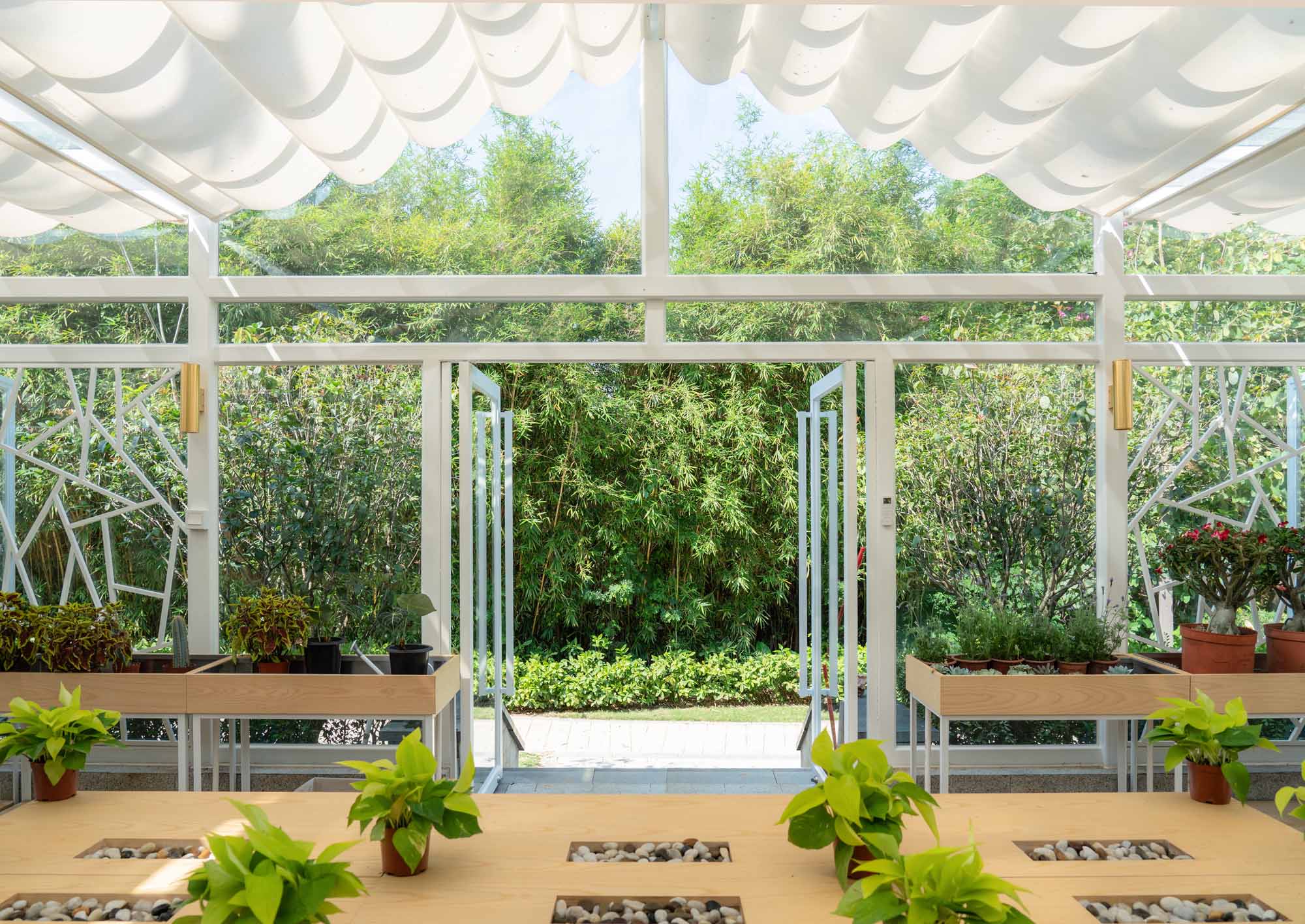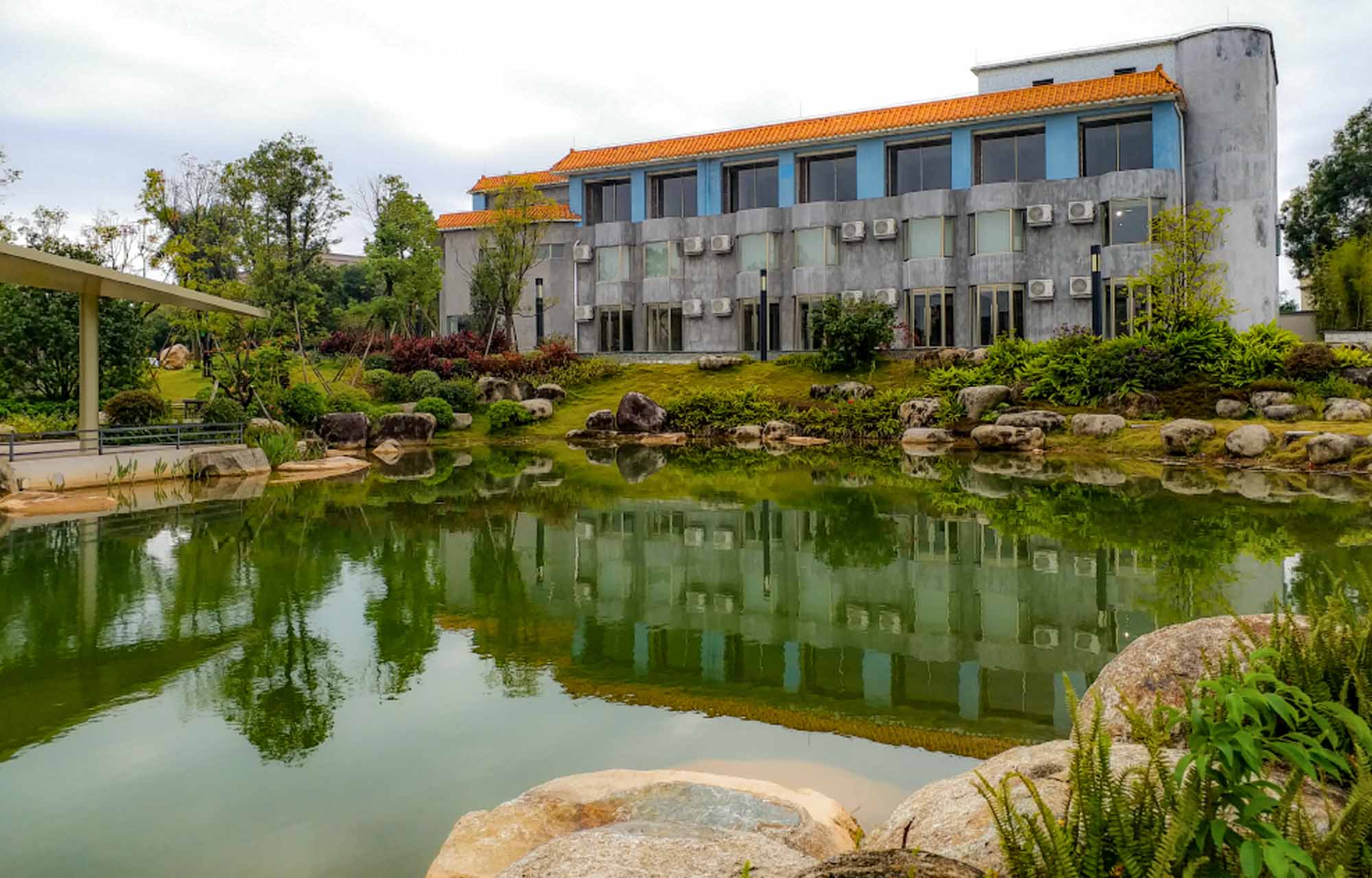 Team
Avoid Obvious Architects: Vicky Chan, Gianfranco Galagar, Krystal Lung, Karlo Lim, Crystal Hu, Wijdene Kaabi
Awards
A' Design Landscape Award – Bronze