What is a Smart Urban Farm?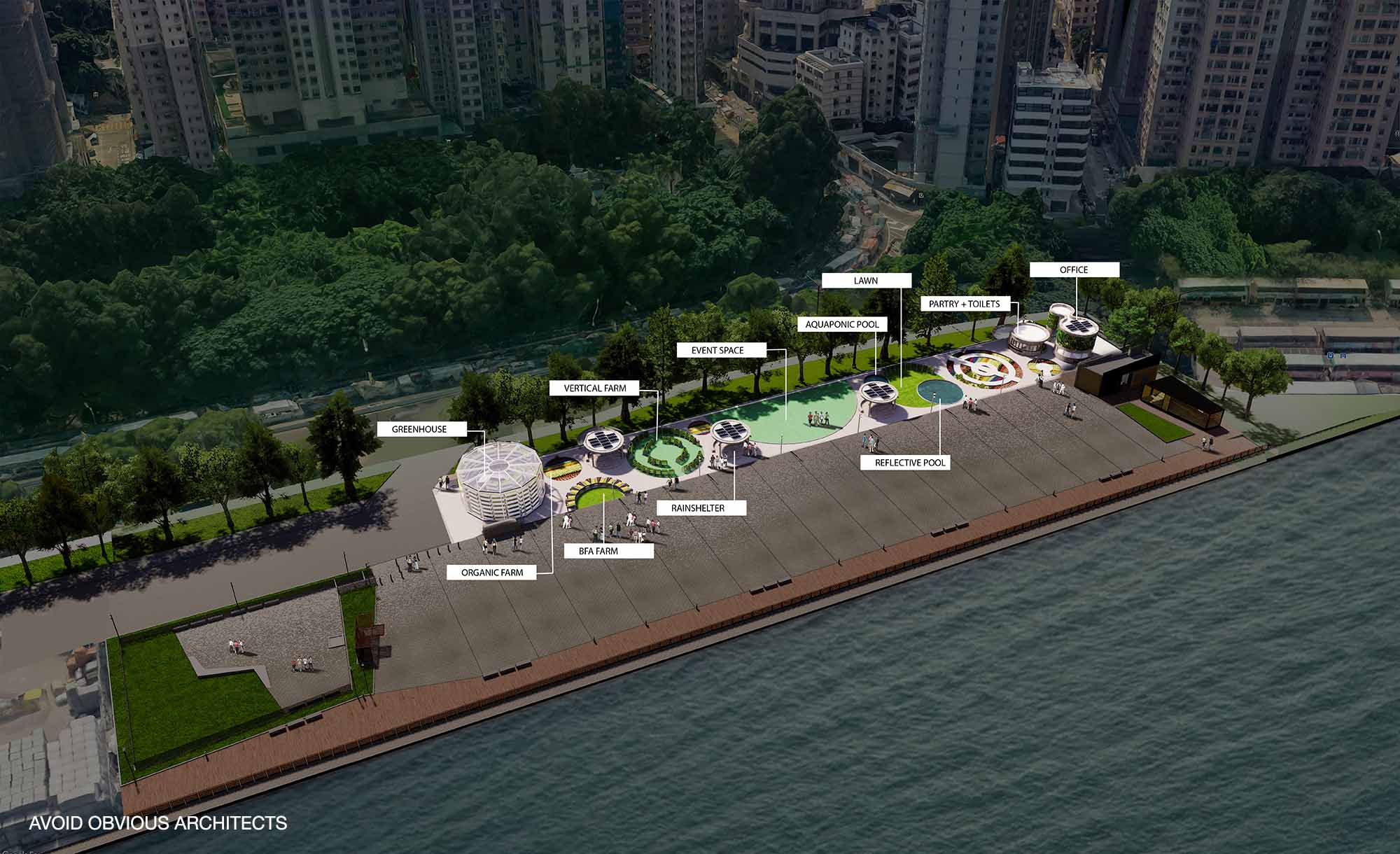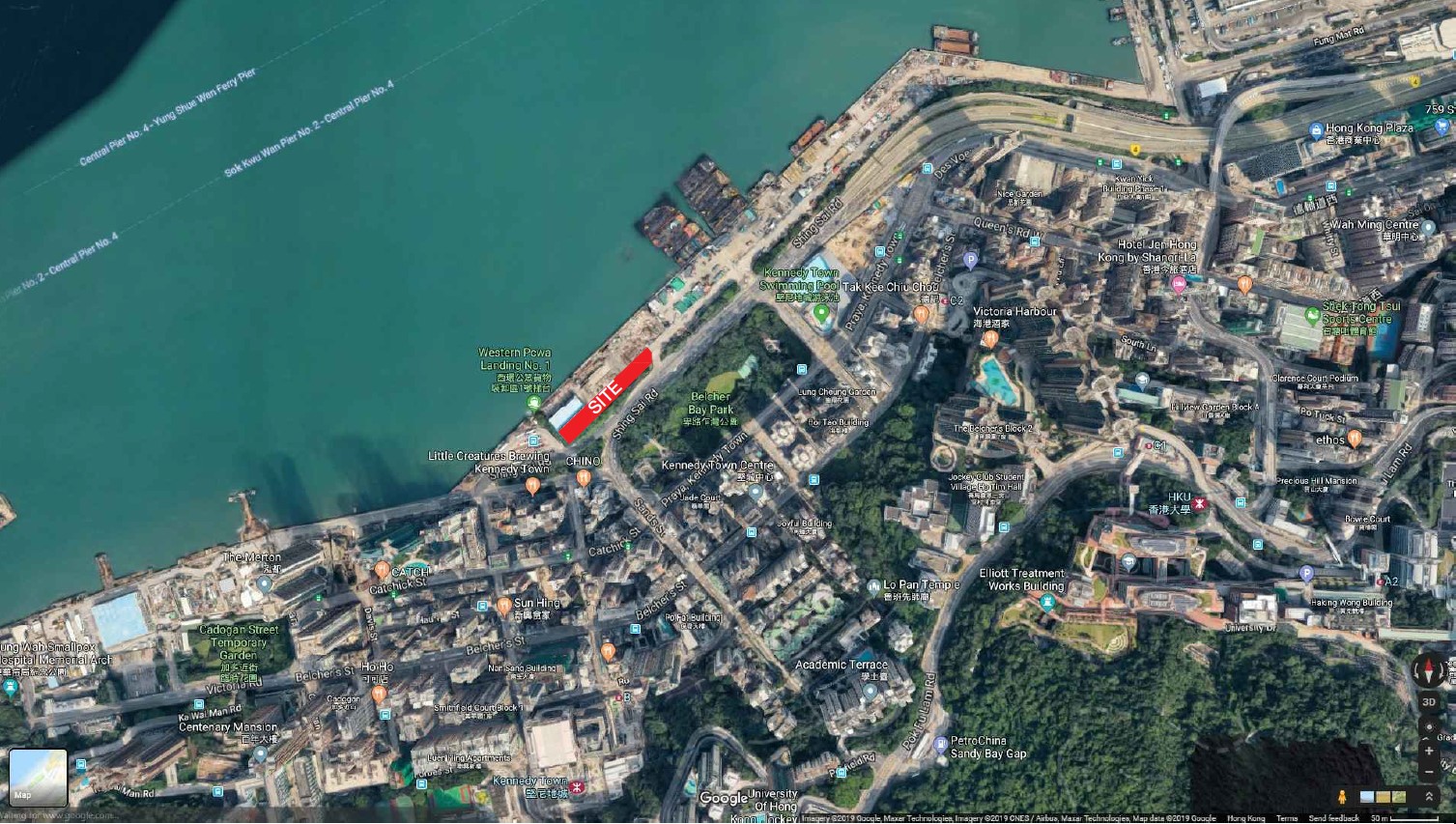 K-farm challenges urban farming under extreme conditions and makes farming into a STEM education for all people.
Because of the coastal condition along Victoria Harbour, we have combined three types of farming to suit our specific site and climate –
Hydroponics to provide 365 farming in all conditions,
Aquaponics to study how fish and plants coexist,
Organic with various height and species to serve as inclusive farming and maintain the community's ecosystem.
Data we collected to farm under extreme weather will be shared to the community. Not everything we will do will be successful, but the experiment will serve as a template for more urban farms to roll out across Hong Kong and Asia.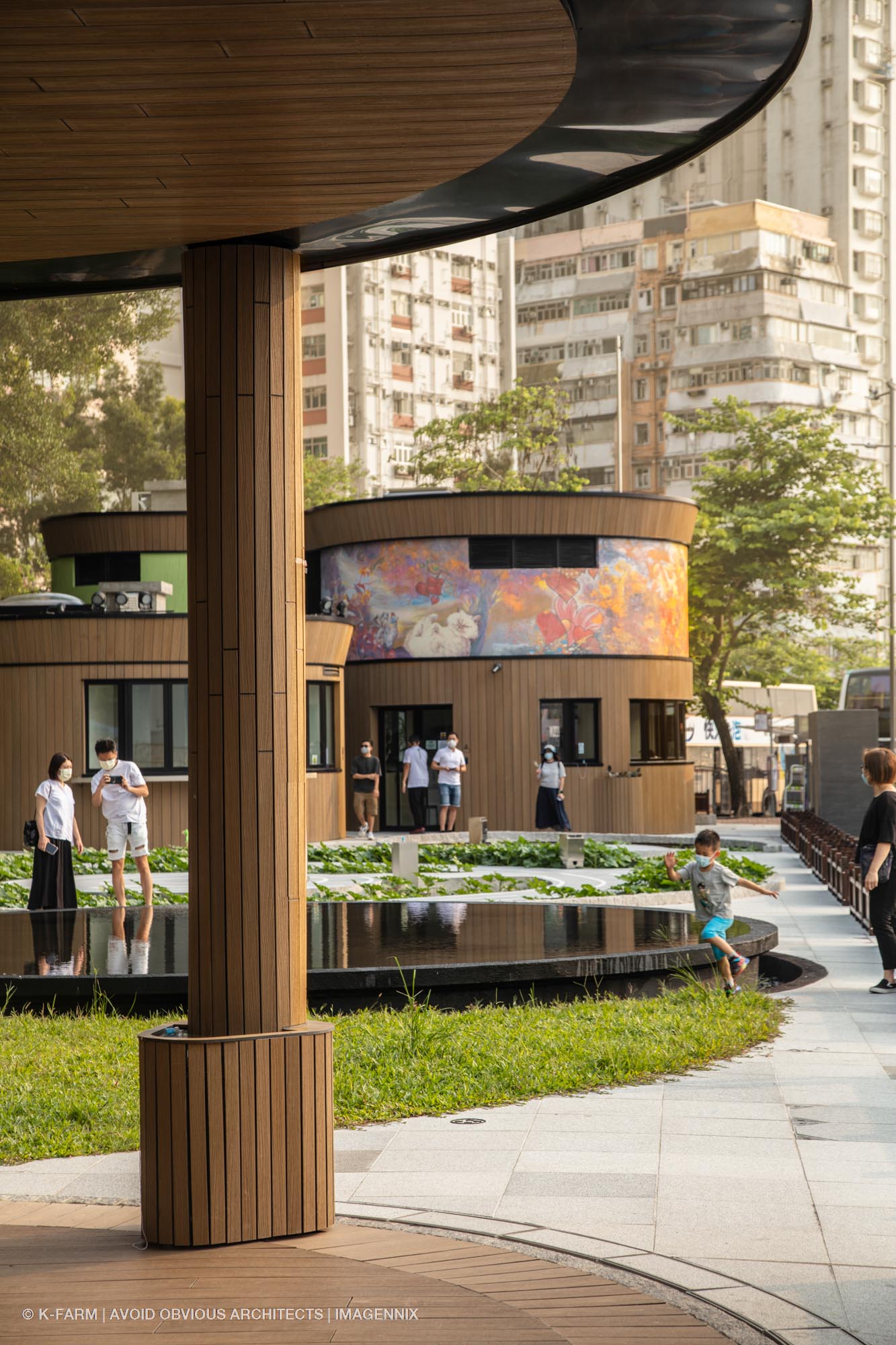 Why do we use circles?
Our masterplan was inspired by the community when we first reached out to the local leaders in 2018. The circular geometries stand for unity, plants, and pier elements. This iconic design will give people more understanding of what Central and Western district is about. The farming facilities are connected to Belcher Bay Area and reflective pool, lawns, three rain shelters, and event space are open 24/7. Even if people are not a fan of farming, they will still find something they love in K-farm.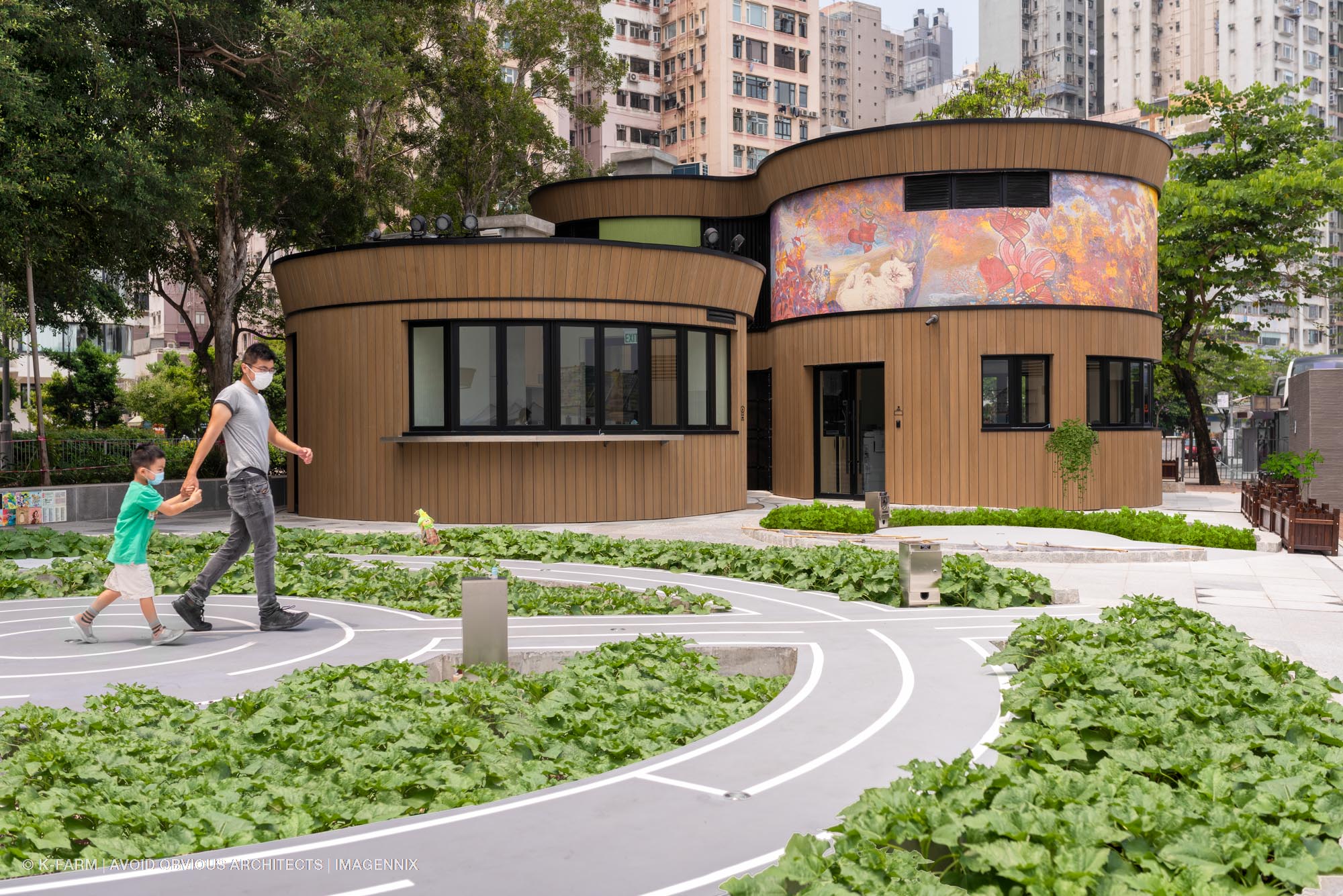 What are our sustainability and inclusivity strategies?
The farm is designed to be inclusive without barrier. The vertical green wall, vertical farming racks, farming tables, and hydroponics allow people with special needs to access farming without bending down.
Rainwater collection with water tanks are designed for all three shelters.
Solar panels are installed on the roof of the office to cover the office's electrical consumption.
Smart sensor is used to provide water and light control.
Various shading, UV and modular system is used at the greenhouse to reduce solar heat gain.
The use of organic farm also helps the ecosystem of the whole area. All the adjacent parks use pesticide for their plants. Our farm has suddenly become an attraction of birds and inserts. K-farm is increasing the biodiversity along the waterfront.
Reclaimed an industrial site with 0% greenery into a park.
Materials used for this project is all made within 800km of Hong Kong.
Modular assembly to allow the buildings to be relocated.
The use of lighting allows us to eliminate physical barrier while giving people a safety signal along the edges at night.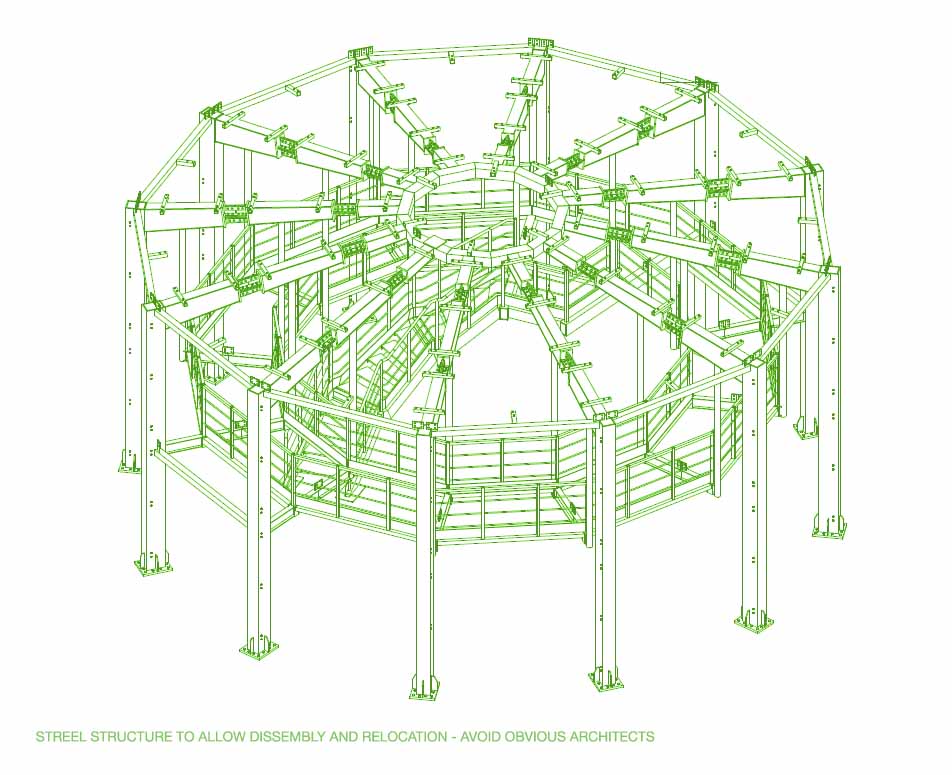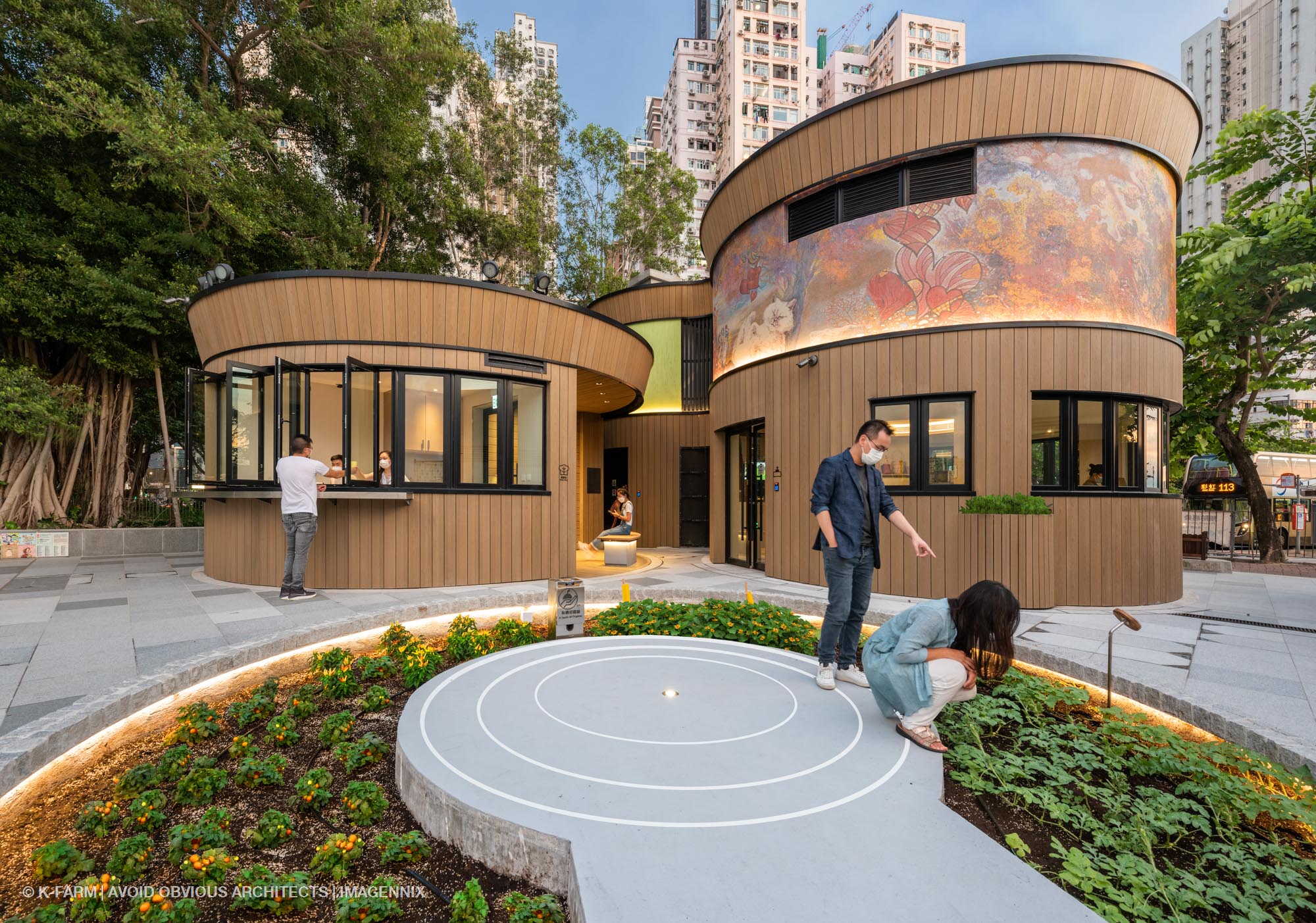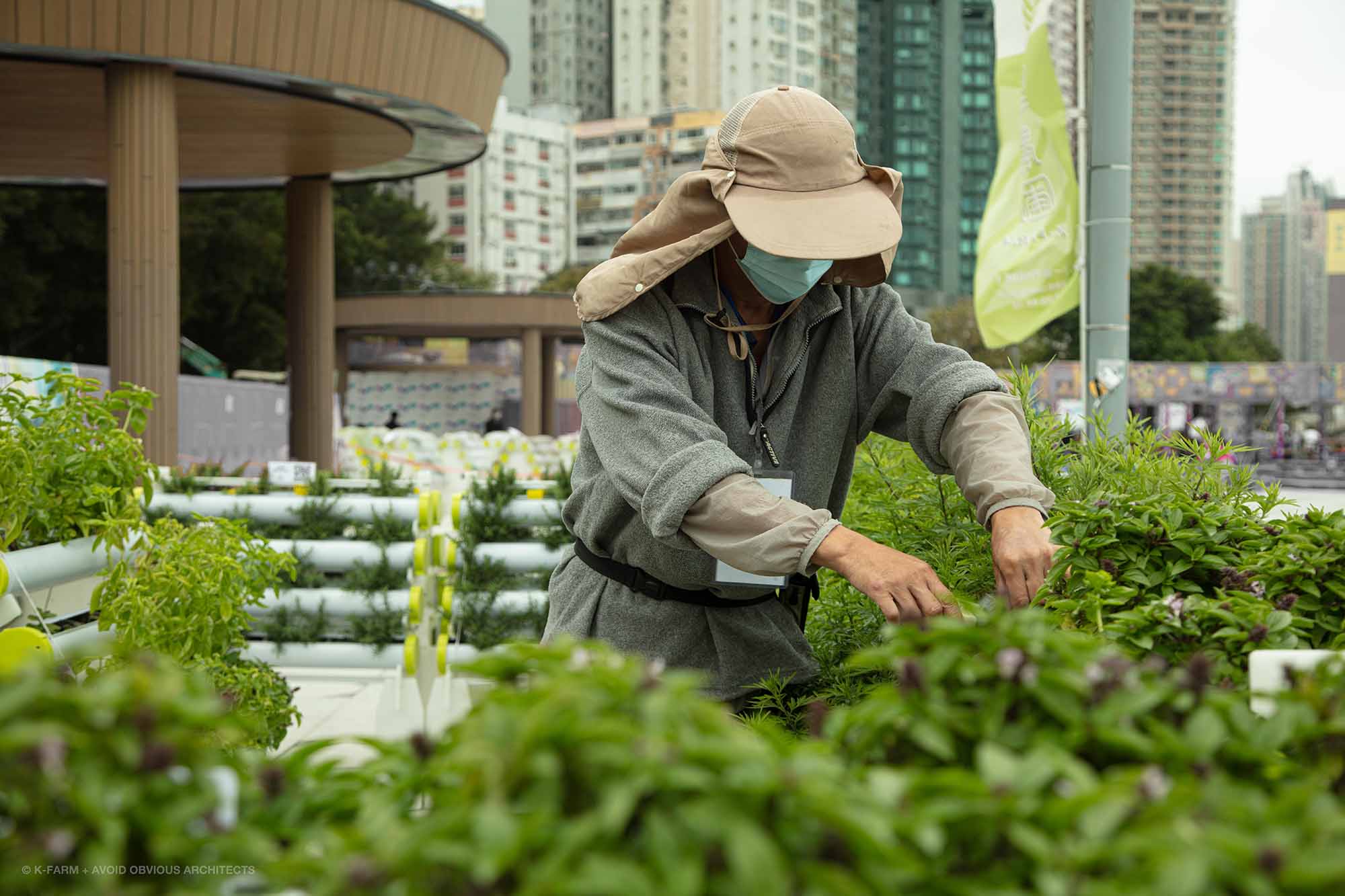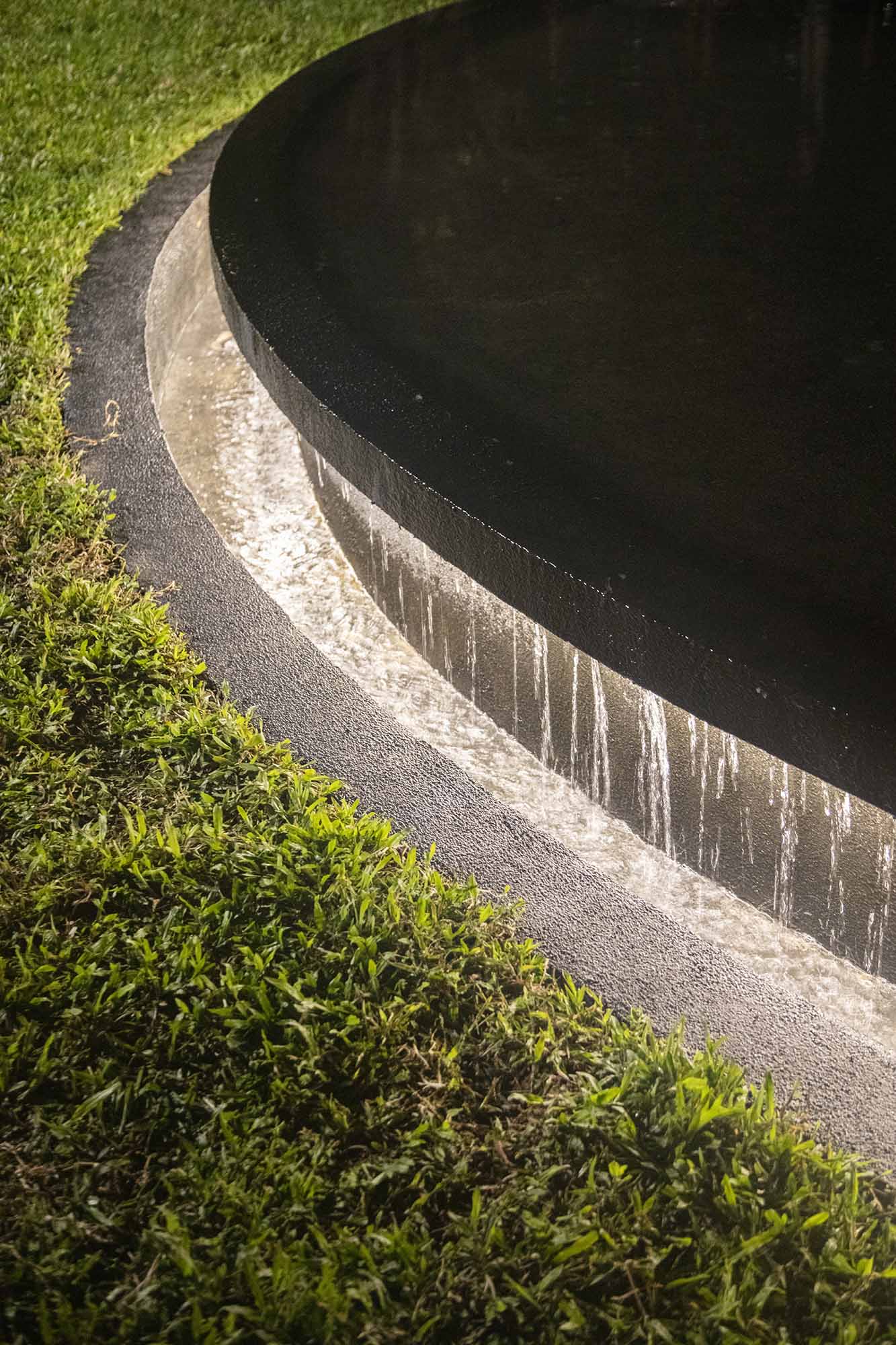 What is our mission?
On top of the public facilities, the farm will also have activities to benefit the community. This includes classes during the day and after work on weeknights, organic food and drinks from our green kitchen, farmers market, and all sorts of community events. We believe K-farm will create memories for all families. Most importantly, the design wants to guide children to look forward into the future.
Career in Farming can be serious, smart, and professional. Kids can look up to farmers again!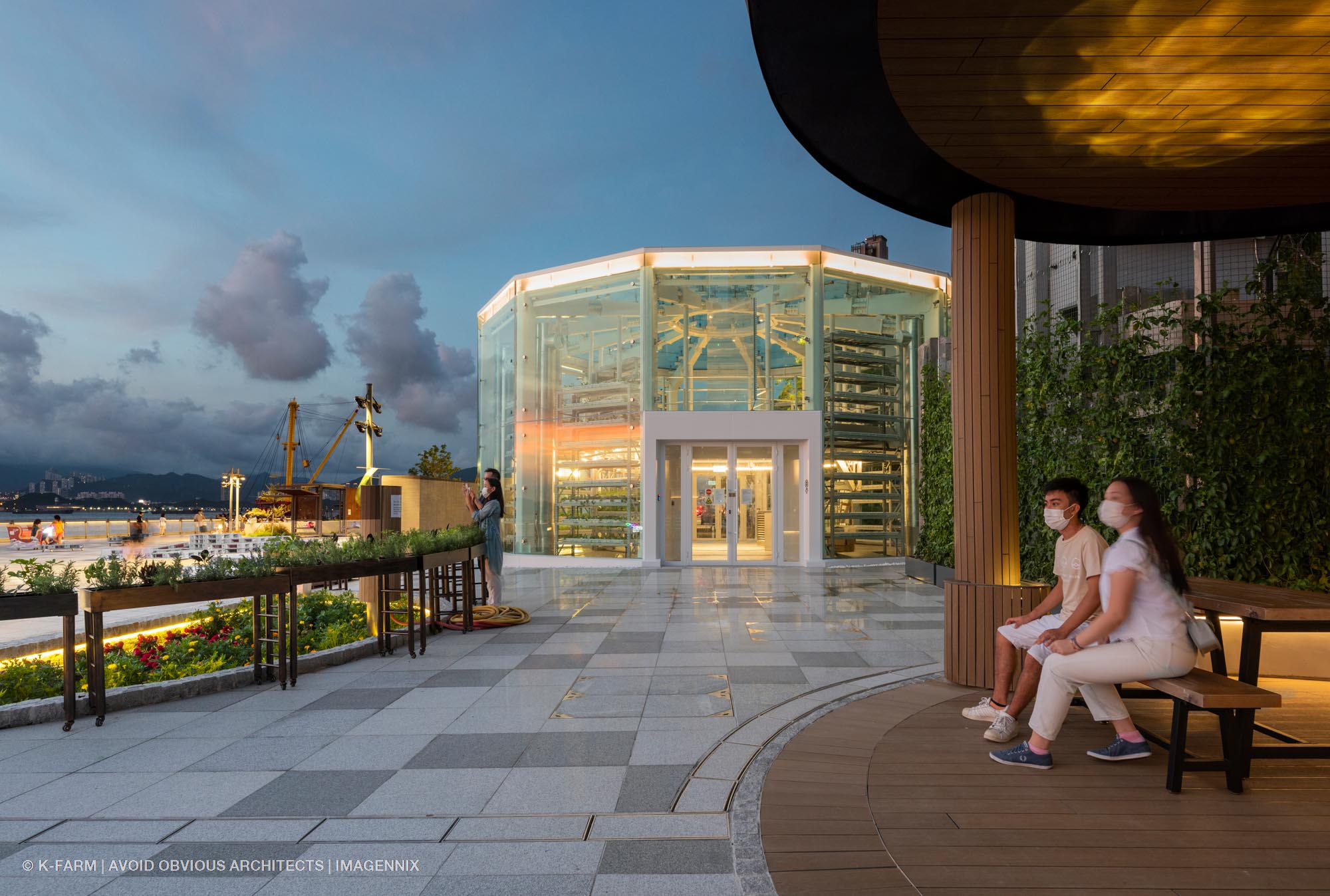 What did we really do?
AOA provides design, funding raising, construction administration, and operation management of K-farm. We are thankful to all of our sponsors and partners. Please find them in the credits.
Credits
Client – Rough C Limited
Design Team – Avoid Obvious Architects
Vicky Chan, AIA
Melissa Chan
Gianfranco Galagar
Wijdene Kaabi
Krystal Lung
Crystal Hu
Karlo Lim
Ken Hau, FAIA
Associate Architects, Structural Engineer, Building Services Engineer, Quantity Surveyor –
David S. K. Au and Associates Limited
Branding – Studio 9527
Lighting –  ComosC Design
Photography – Imagennix
Contractor – Wan Chung Engineering Co. Ltd.
Farmers
Fat Kee Organic Farm
Major Sponsors
Hong Kong SAR Development Bureau
Funding Scheme To Support The Use of Vacant Government Sites By NGO of The Development Bureau
The Hong Kong Jockey Club Charities Trust
Harbourfront Commission
Sponsors
Autodesk
Betrue
Bluet Garden
Steelcase
Ergotron
Urban Spring