What is Walk DVRC?
Walk DVRC is a pedestrianization plan to turn 1 km of Des Voeux Road Central in downtown Hong Kong into a park. The area is filled with banks, offices and shops but the sidewalk are over congested to allow a sustainable and walkable downtown. The project called for a partial pedestrianization so that retail businesses can still deliver their goods during off-peak hours. During peak hours, office workers and residents can enjoy the wider road as part of their park and walkway. Tramways will still provide sustainable transportation throughout the road. Hong Kong is known for elevated walkway and escalators, Walk DVRC will serve as the main spine to connect multiple pedestrian walkways, public spaces and shopping malls. Our phase 1 job is to pedestrianize the western 250m of the entire 1 km Road.
Design Ideas:
To reflect the history of The Central and Western District, Walk DVRC will curate exhibition, classes and live performance on the road. Design and landscape will serve as the backdrop to allow these art programs to be inclusive and simultaneous. The goal is to make the road vibrant and livable without behaving as a museum.
The area is also filled with old and new context, but food is the most connective culture that everyone enjoys. The design team use Hong Kong food culture as inspiration to design the Street Basket and mobile seating. It reflects Hong Kong's position as a city of food while the use of materials reflects our current sustainable values. The pavilion is a seating, planting, cellphone charging and shading area during the day. At night it is an iconic communal space to light up the quiet commercial district while reflecting the Hong Kong Neon culture. To make the pavilion mobile and flexible, we have provided a car battery to power the LED and wheels at the bottom of the seating.
Multiple modules can be moved together to form an off-the-grid performance space. Each pavilion module is 3m x 3m in plan. 9 modules together will form three 10m-long pavilions on Des Voeux Road Central. The structural support is in metal and the exterior wood is made with locally sourced beechwood.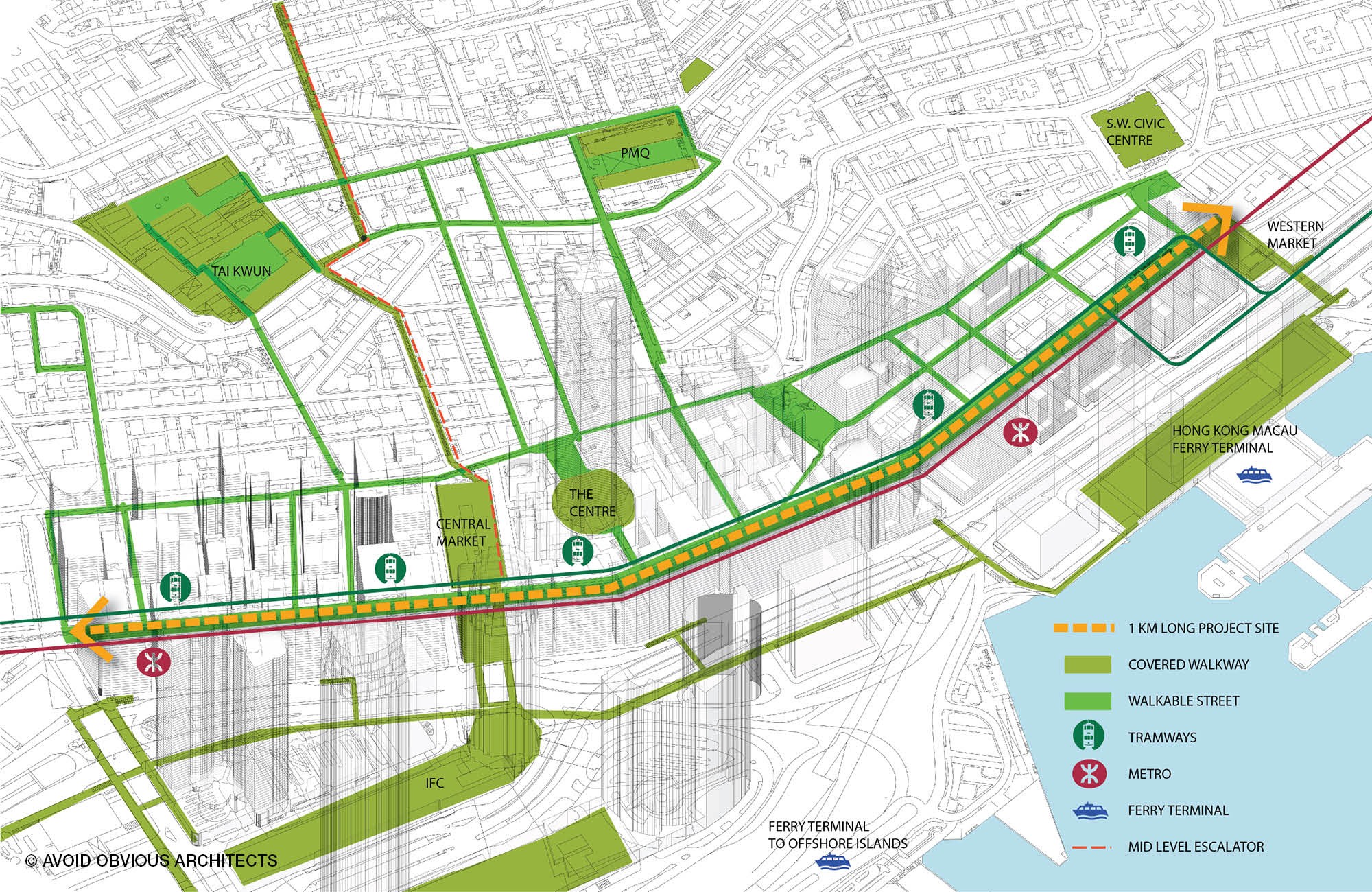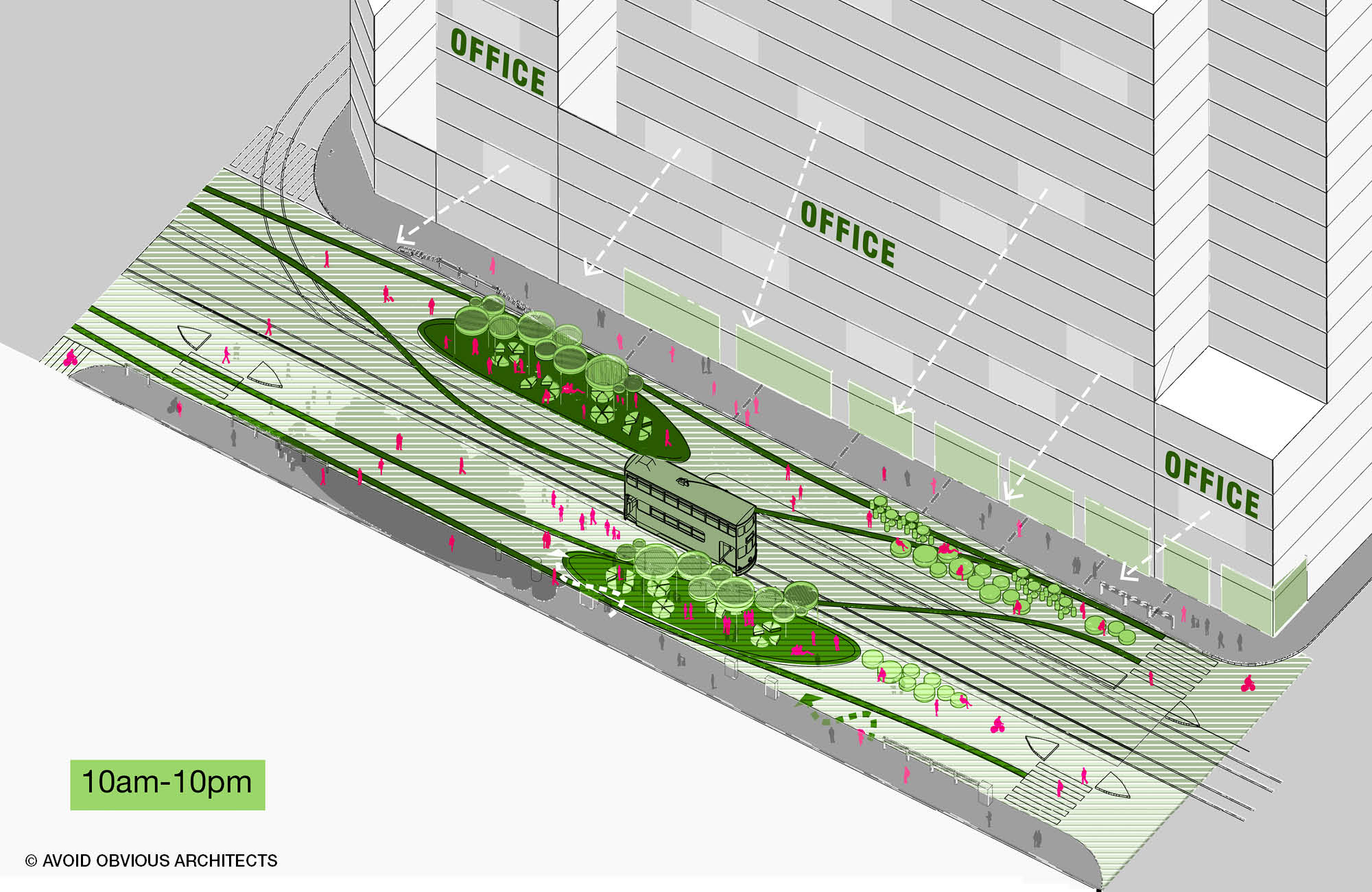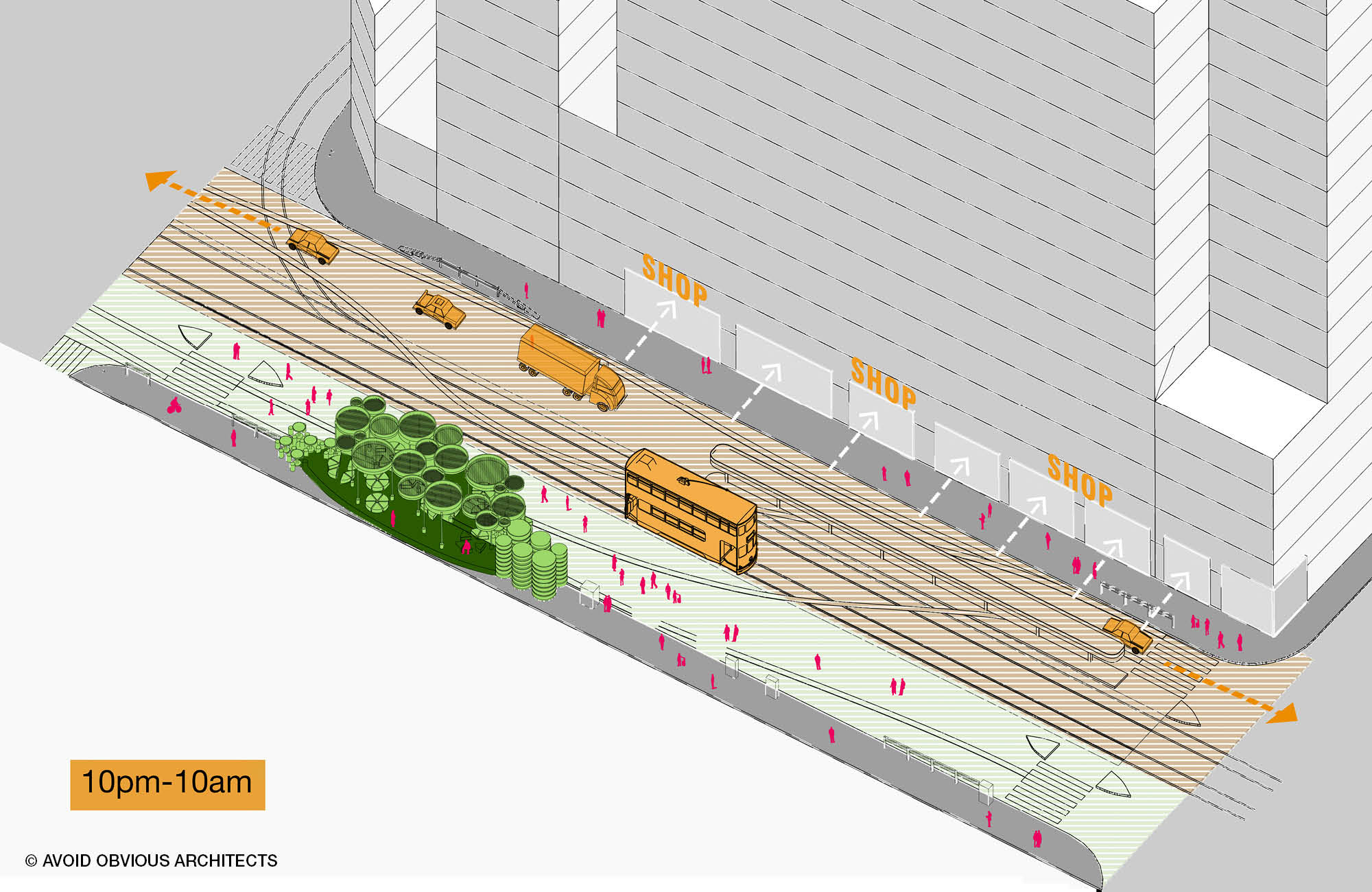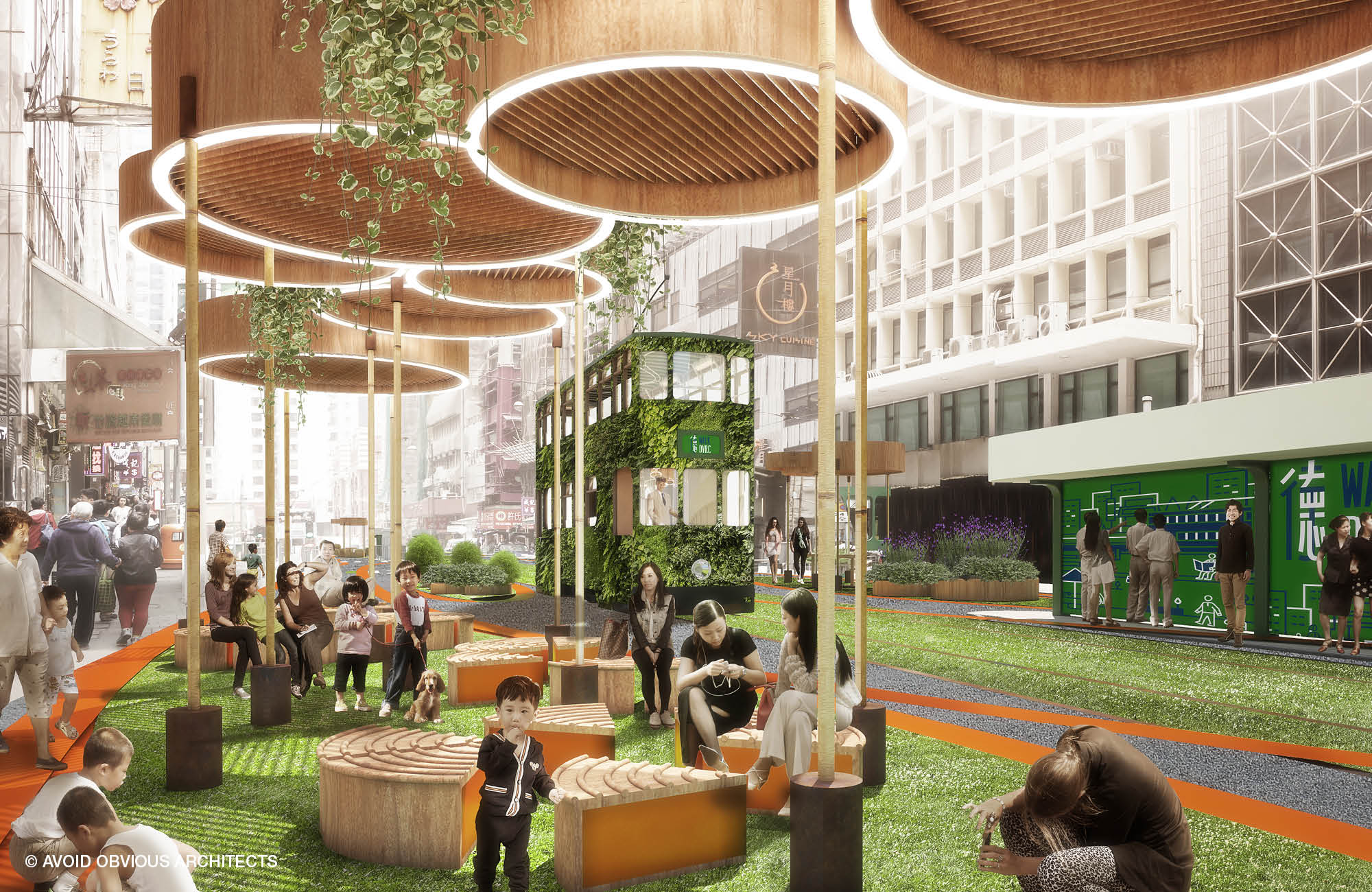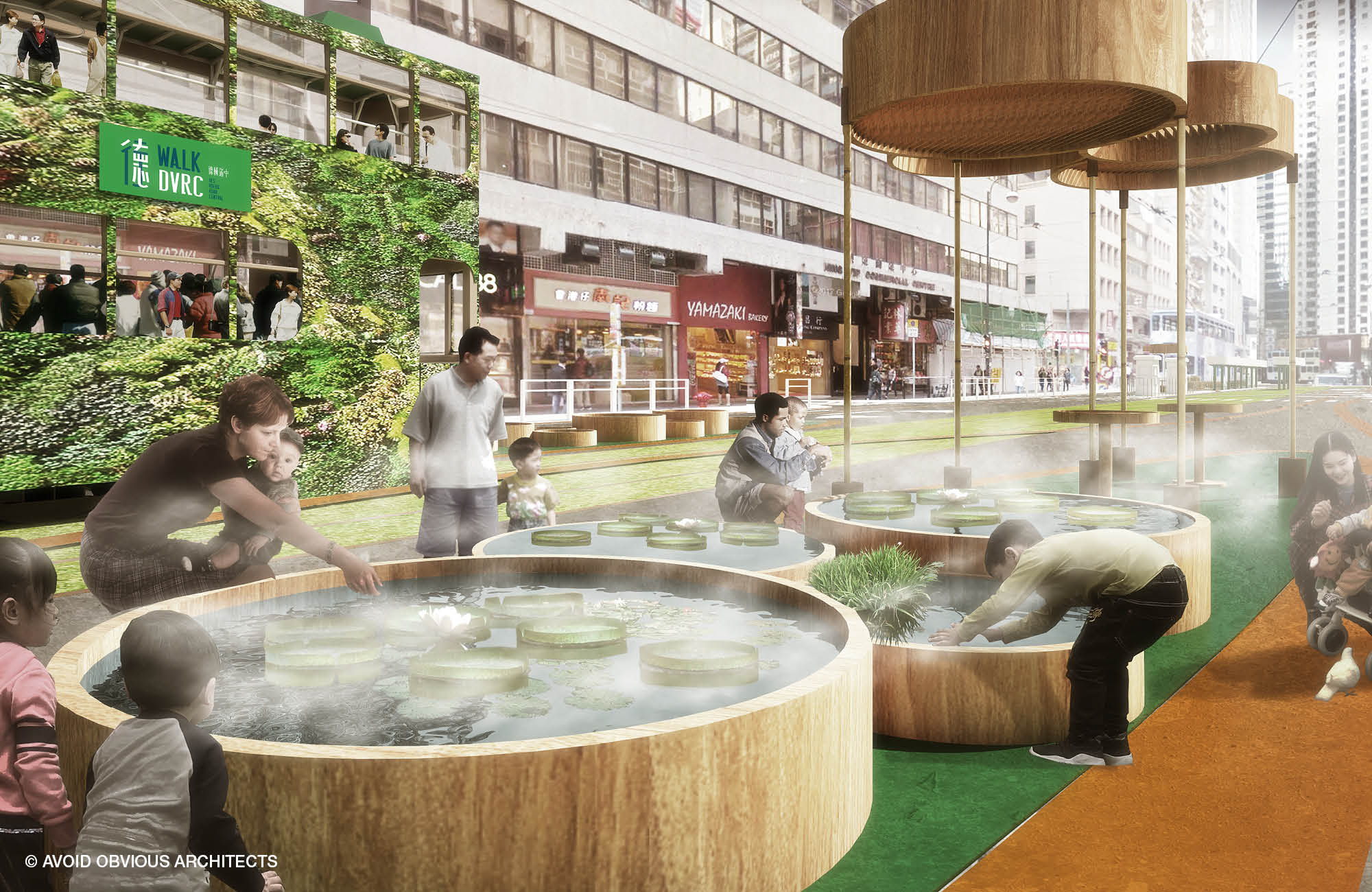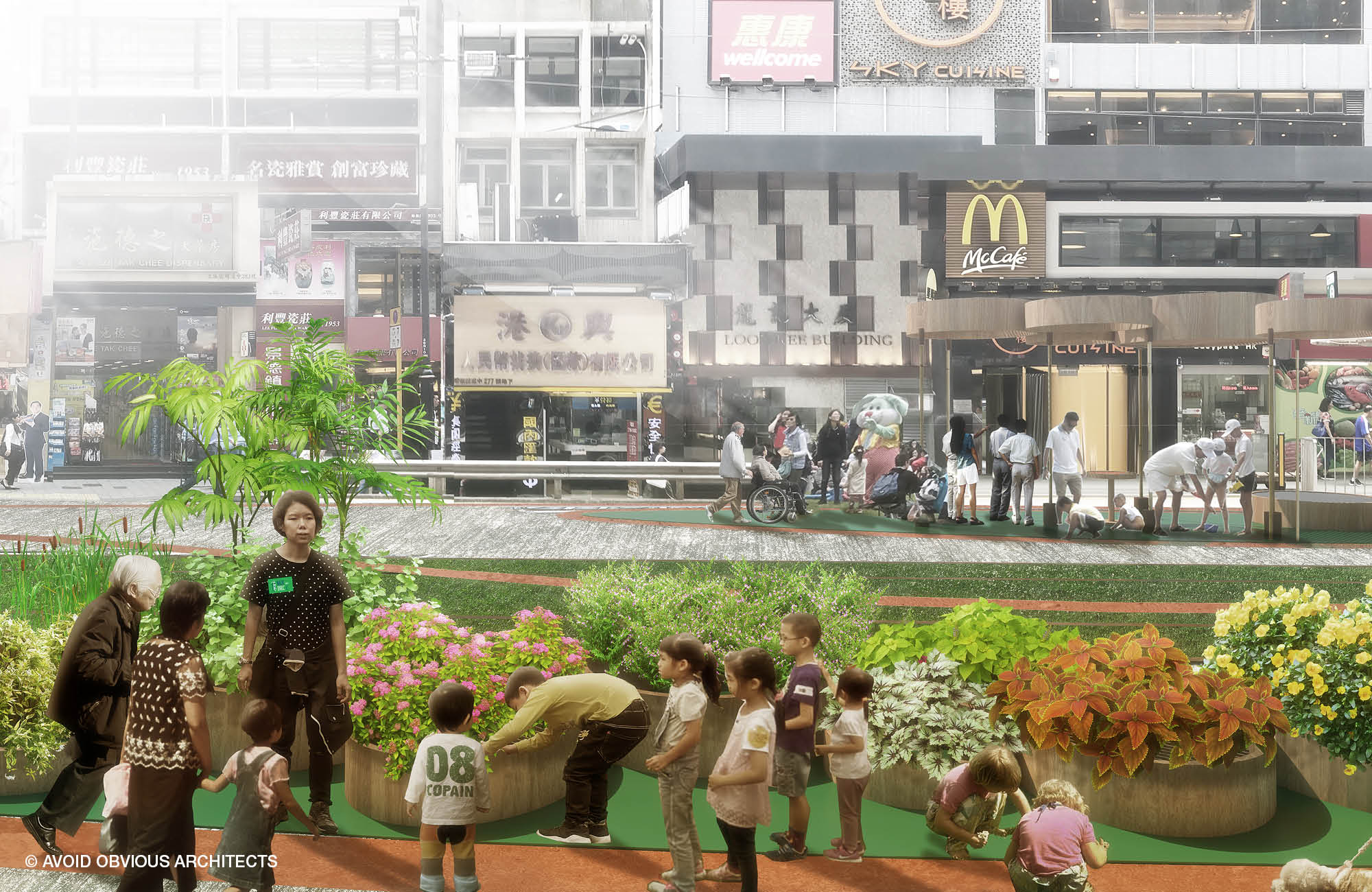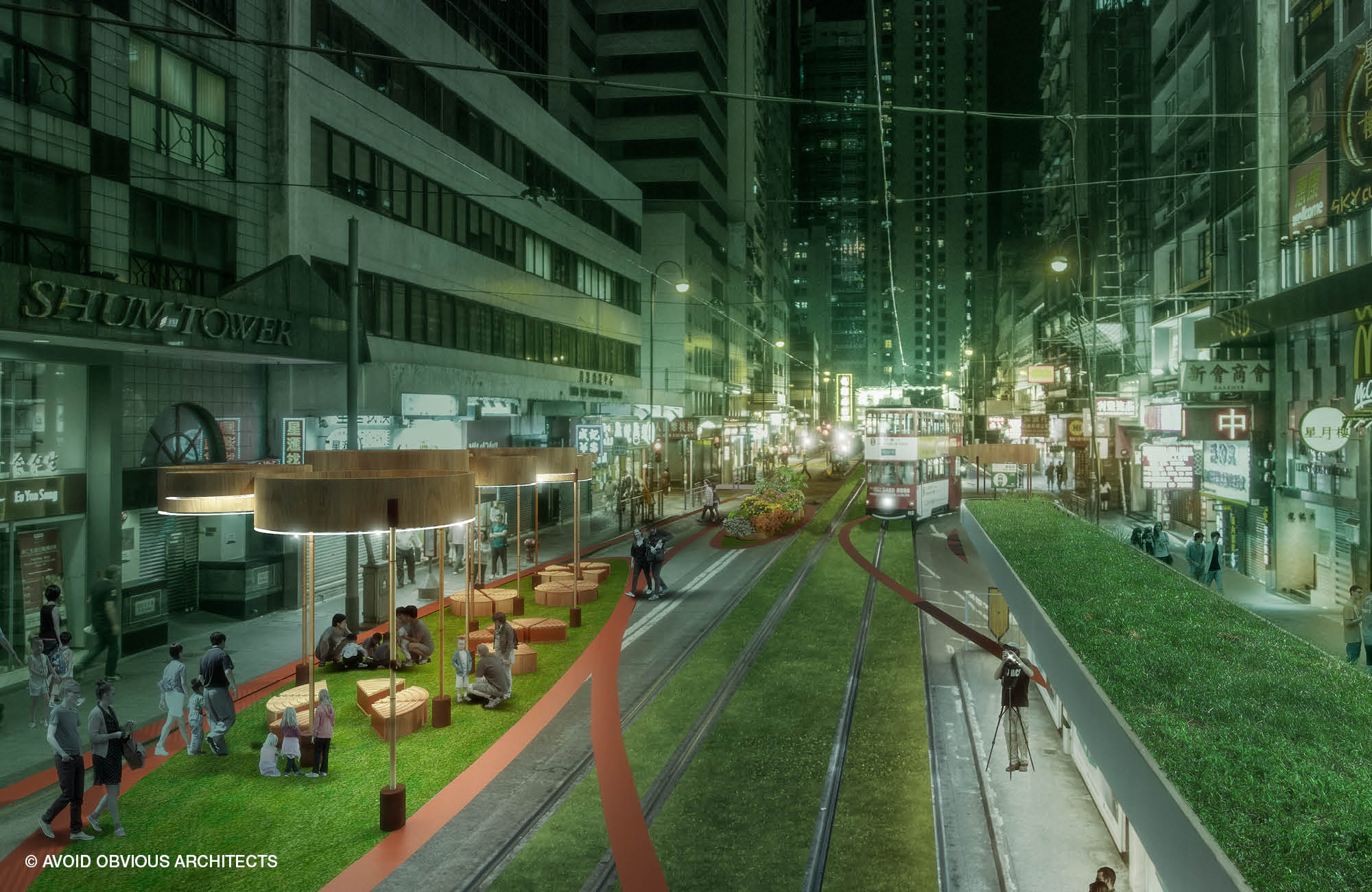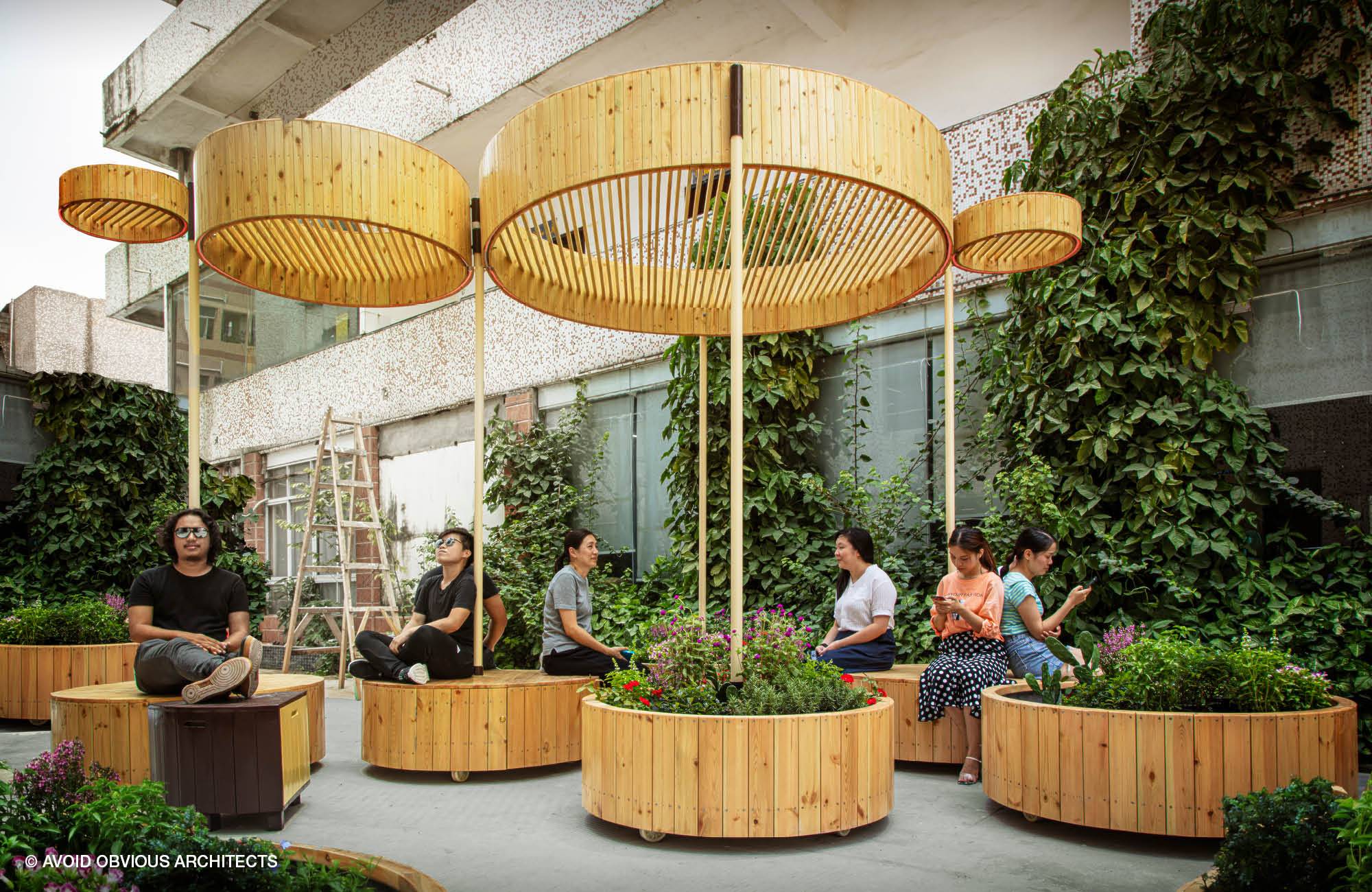 Team:
Avoid Obvious Architects: Vicky Chan, Krystal Lung, Gianfranco Galagar, Angie Kan, Widjene Kaabi
Engineer: Madsen Engineering PLLC
Lighting: CosmoC
Contractor: Hangteng
Client: Walk DVRC