TextMOSS – Text can grows
The idea of this TextMoss is to use plant material to symbolize the event of Triangle Fire and the ongoing struggle for working class. The memorial subtlety integrates itself to the Brown building, but the use of material makes it visually unique from the surrounding context. Wouldn't it be nice to represent a tragic event using plants that are organic, useful and lively? All the victims name are formed as moss and lined up on the stone wall.
The second part of this memorial is a row of Holly trees at the rooftop of the Brown building. They serve as the soft counterpart to the solid moss wall at the bottom. Holly tree also has the symbolism of protection, overcoming of anger, spiritual warrior. They represent those lives lost in the fire but the evergreen quality helps the memorial to bring a positive message out of a tragic event.
Both pieces from top and bottom of the building work together to give the Brown Building a new identity. The plant materials not only serve several symbolism, but they will very likely help the building to reduce its carbon footprint. This memorial is symbolically and functionally meaningful.
Check out our related greenwall ideas: golfscape and tramways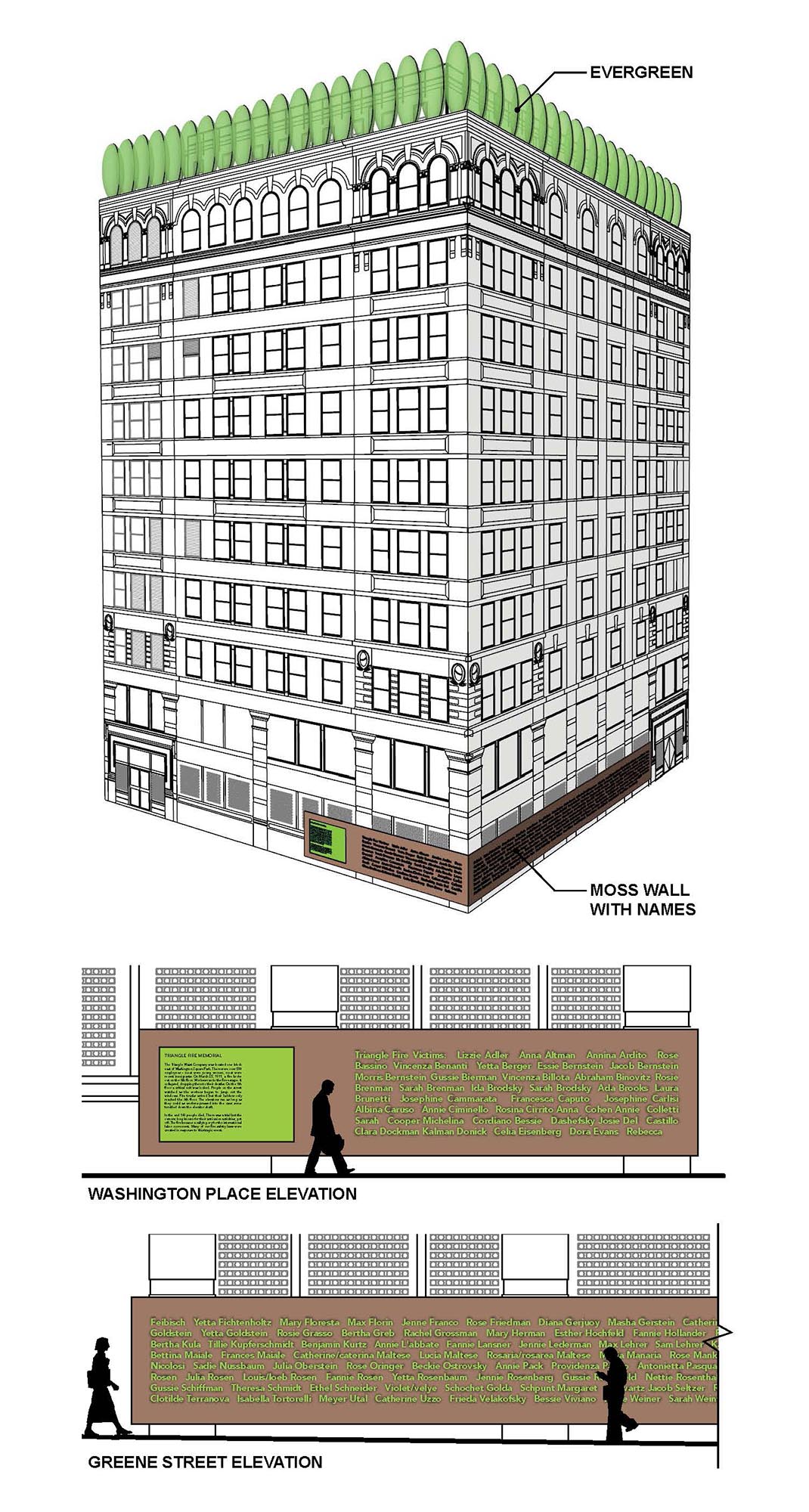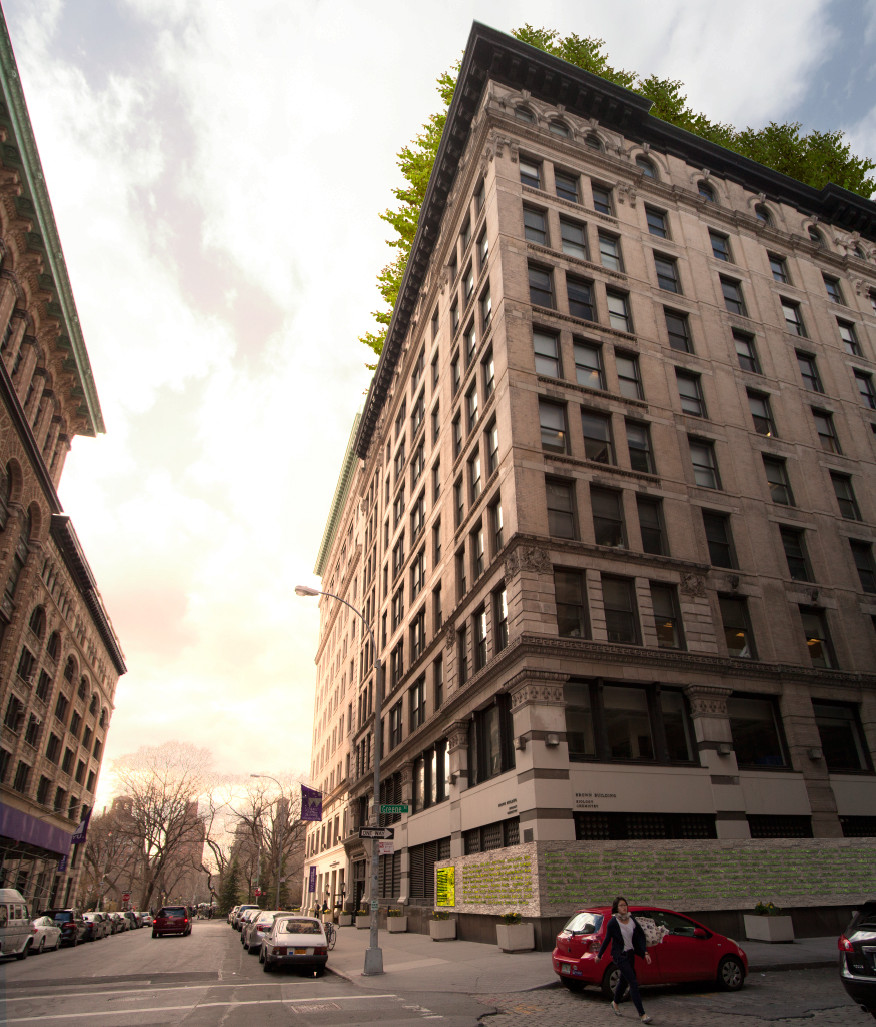 With a little bit of water, moss can last for a month.