World Countries Flags > International Flag Plaza
We are always interested in bridging the gap between graphics and architecture. The idea of International Flag Plaza is to give a spatial and democratic identity to all countries flags.
Those flags on poles are always seen in Olympics Games or UN conferences, but the setting doesn't leave visitor much impression or reading of each country. Graphics from the top of a flag pole is also not a democratic approach to tell people what each country is about.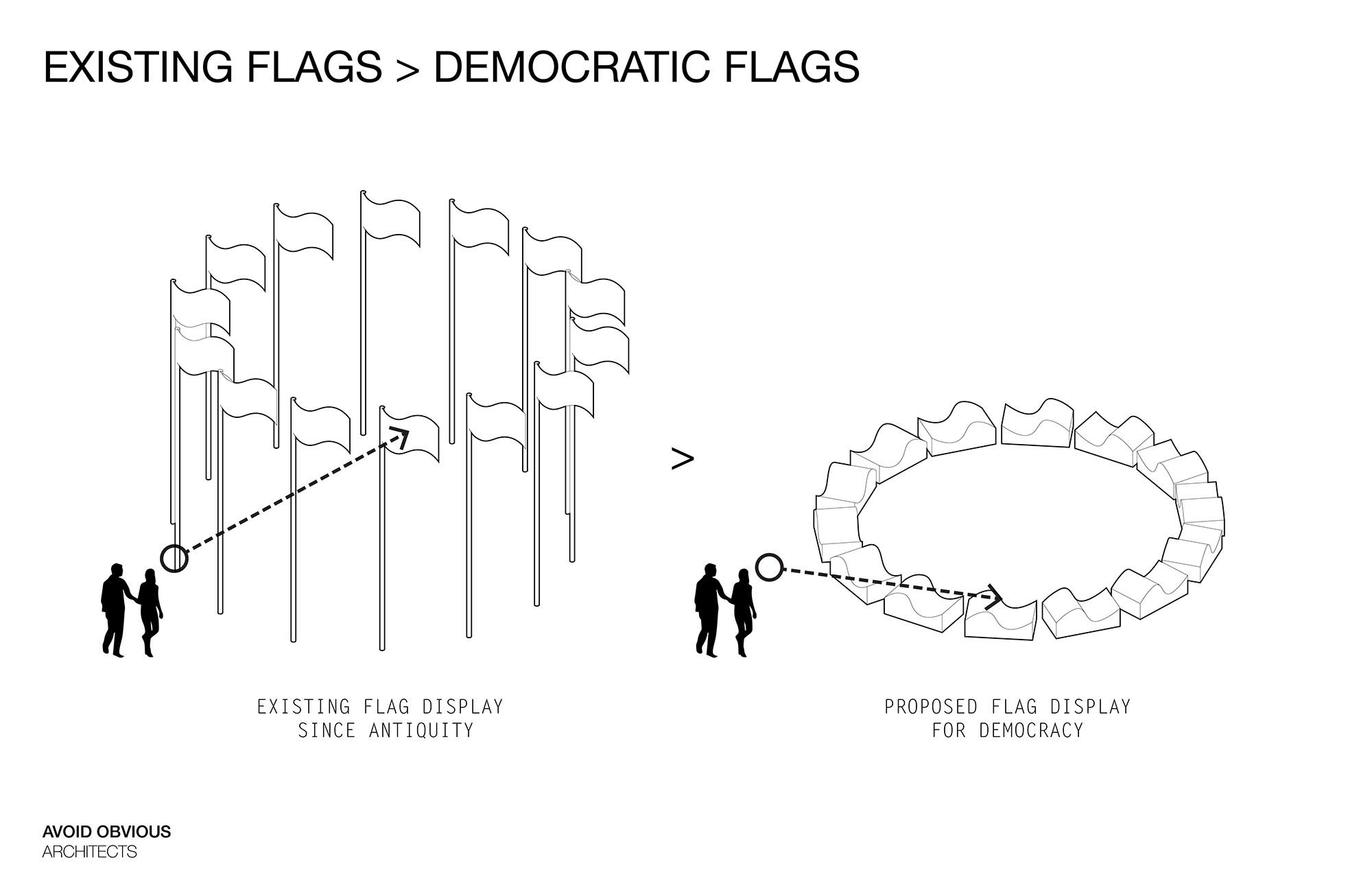 It will be more educational and democratic to replace those flags on high poles with physical furniture made in the shape of a flag. People can sit on different flag benches as they read and learn something about the countries.
Design of most country flags are geometrical. Those shapes and pattern already carries a lot of meanings and history. Turning a 2d flag into a 3d bench are inherently contextual. The entire plaza made up of 288 or more flags are also designed as one waving international flag. The end result is a dynamic and inviting plaza that carries the history of the world.