The Artist Lab : Craft Beer Experiment
The Artist Lab is a continuation of our sustainable mobile shops with The Artist. The lab combines the experience of tasting, customizing and learning of craft beer in one seamless flow. We take experiential retail to the next level. The design of the lab is based on one mobile module which is packed with multiple functions and gadgets. The module can work by itself or in a group for different venues.
The Artist Lab is a sustainable, functional, mobile and brand-specific design.
See previous shop and tricycle for The Artist
Multiple Configurations:
3-Step Flow:
Ease of Assembly:
Due to late night construction, the cost of assembly is three times as much as regular day time cost. The flexible layout with one hour assembly save time, money and energy at night. It helps to reduce the carbon footprint of multiple setup in a long run.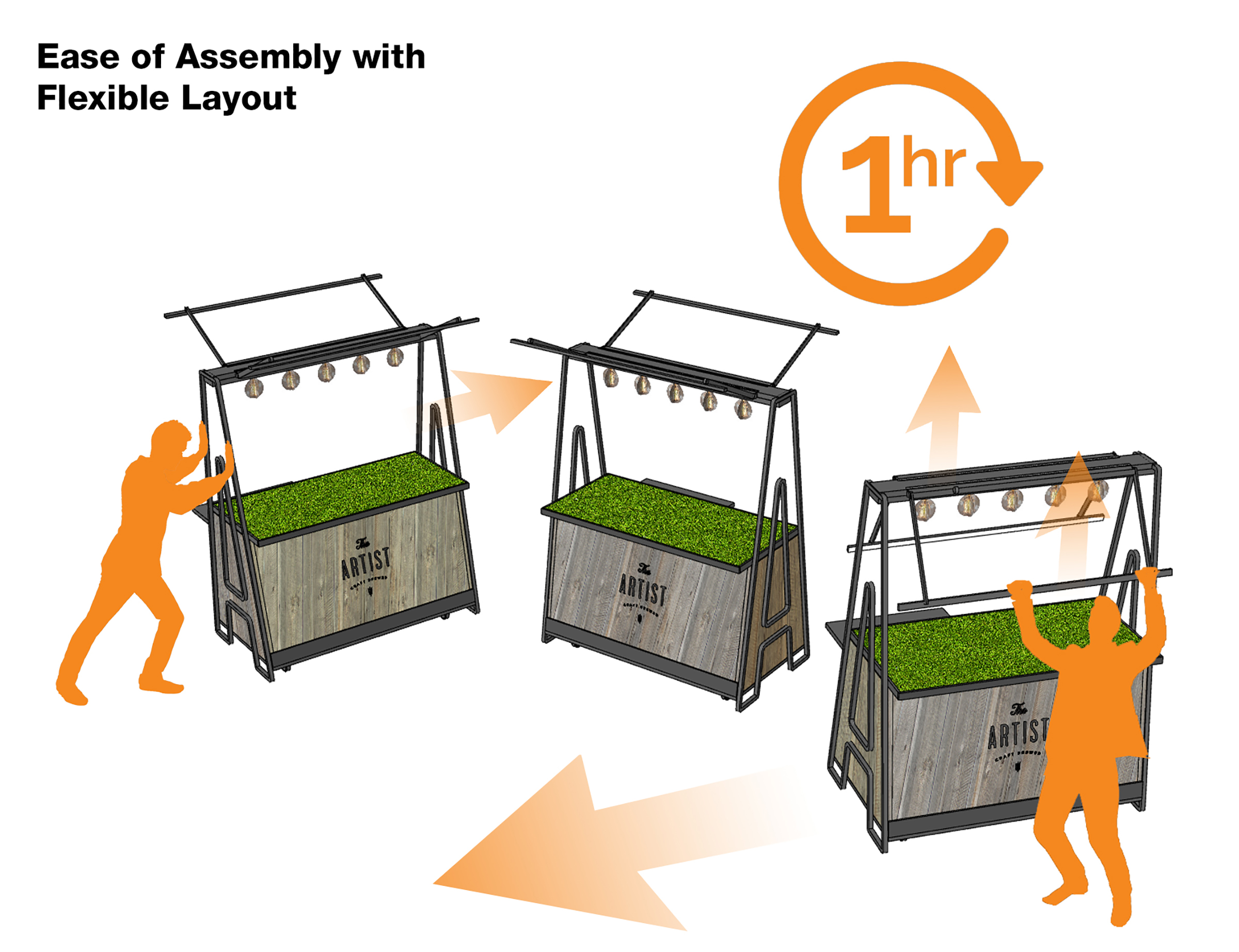 Details:
All gadgets are designed in extreme details. From the camera-light to the tasting plate, we hand crafted many details to bring out the fun and experience with craft beer and customization. We tested different materials to make sure we have the best outcome with the most competitive price.

Installation at the Peak:
Moody lighting to contrast the day-lighted space.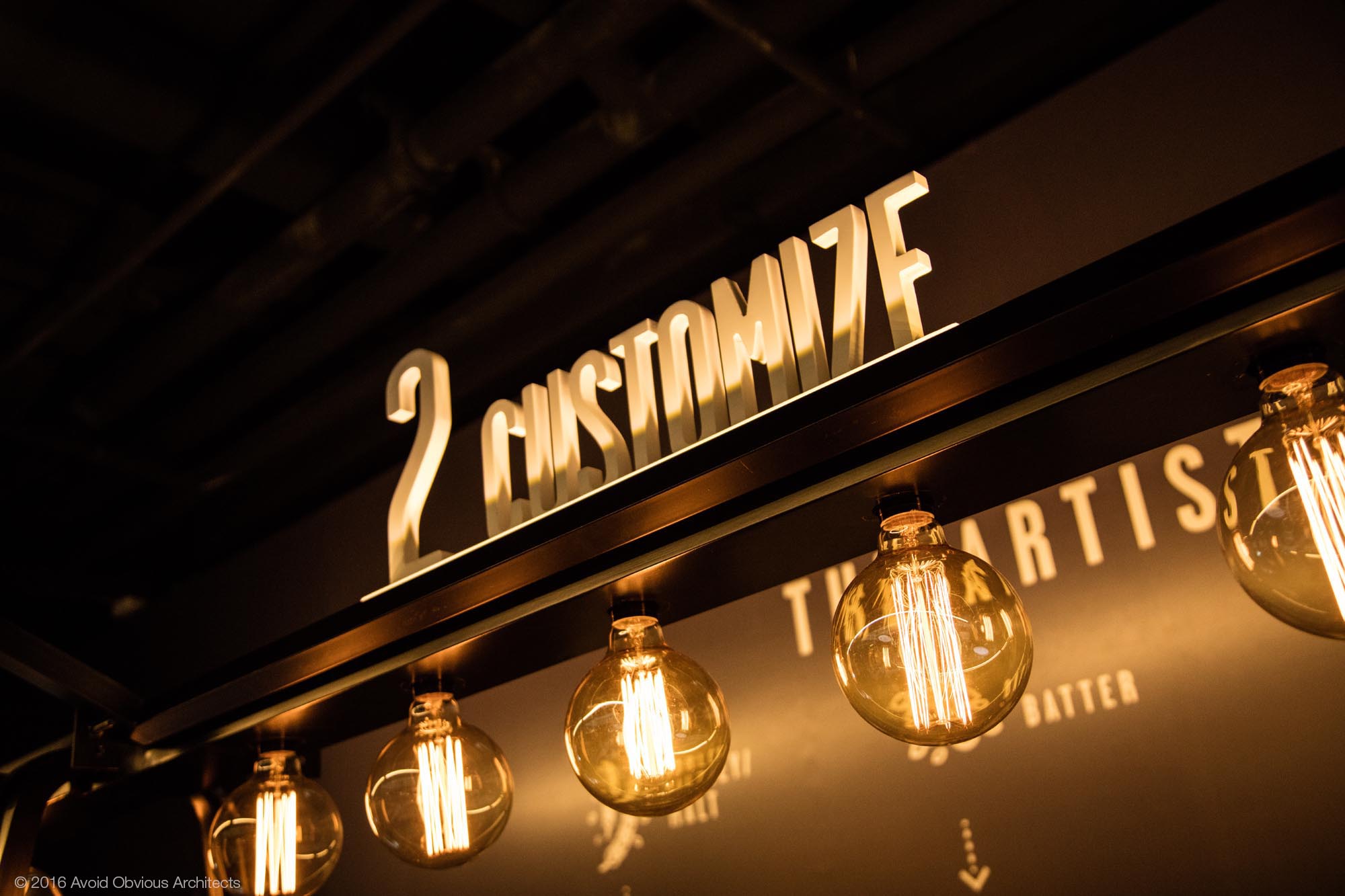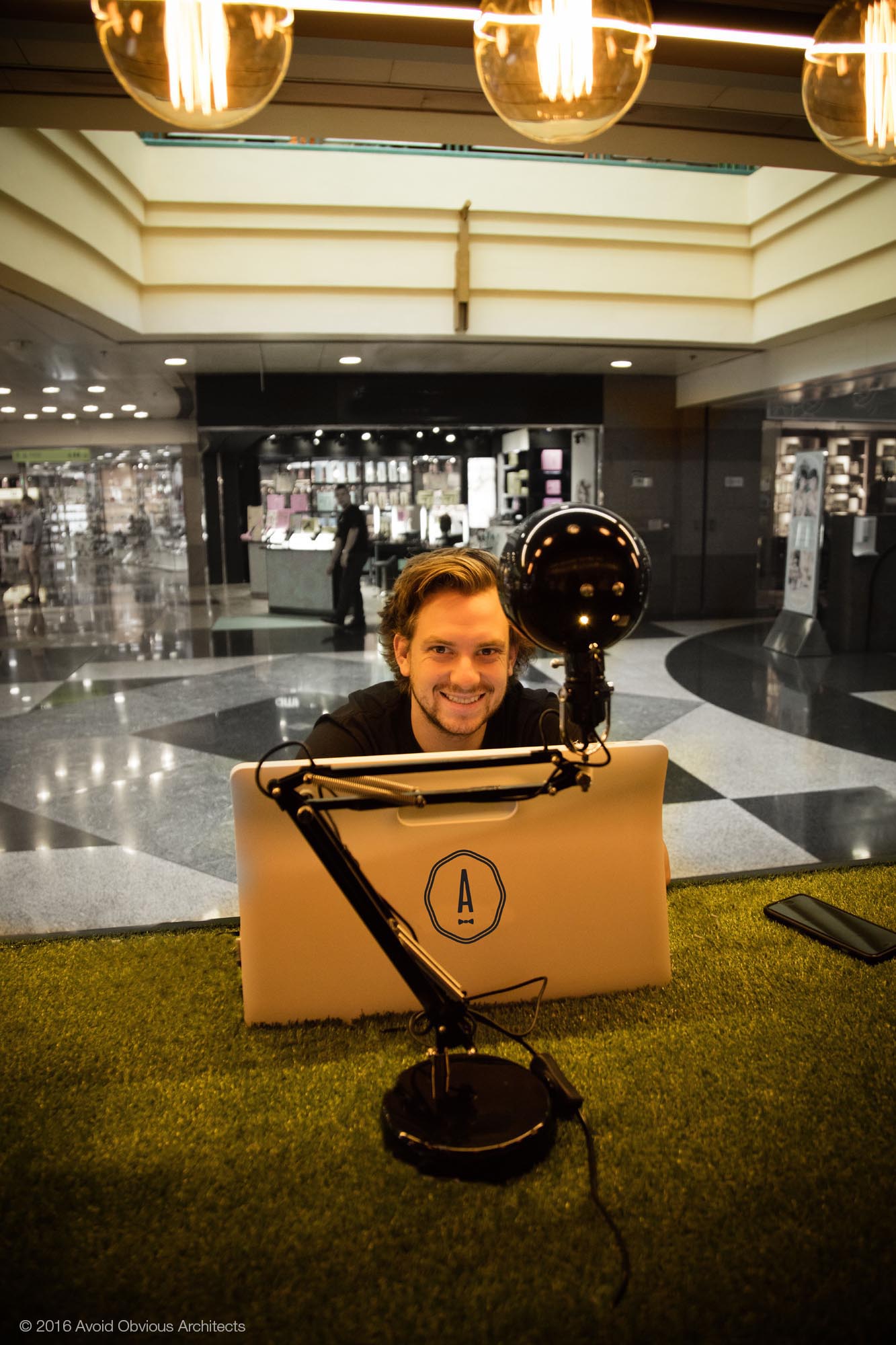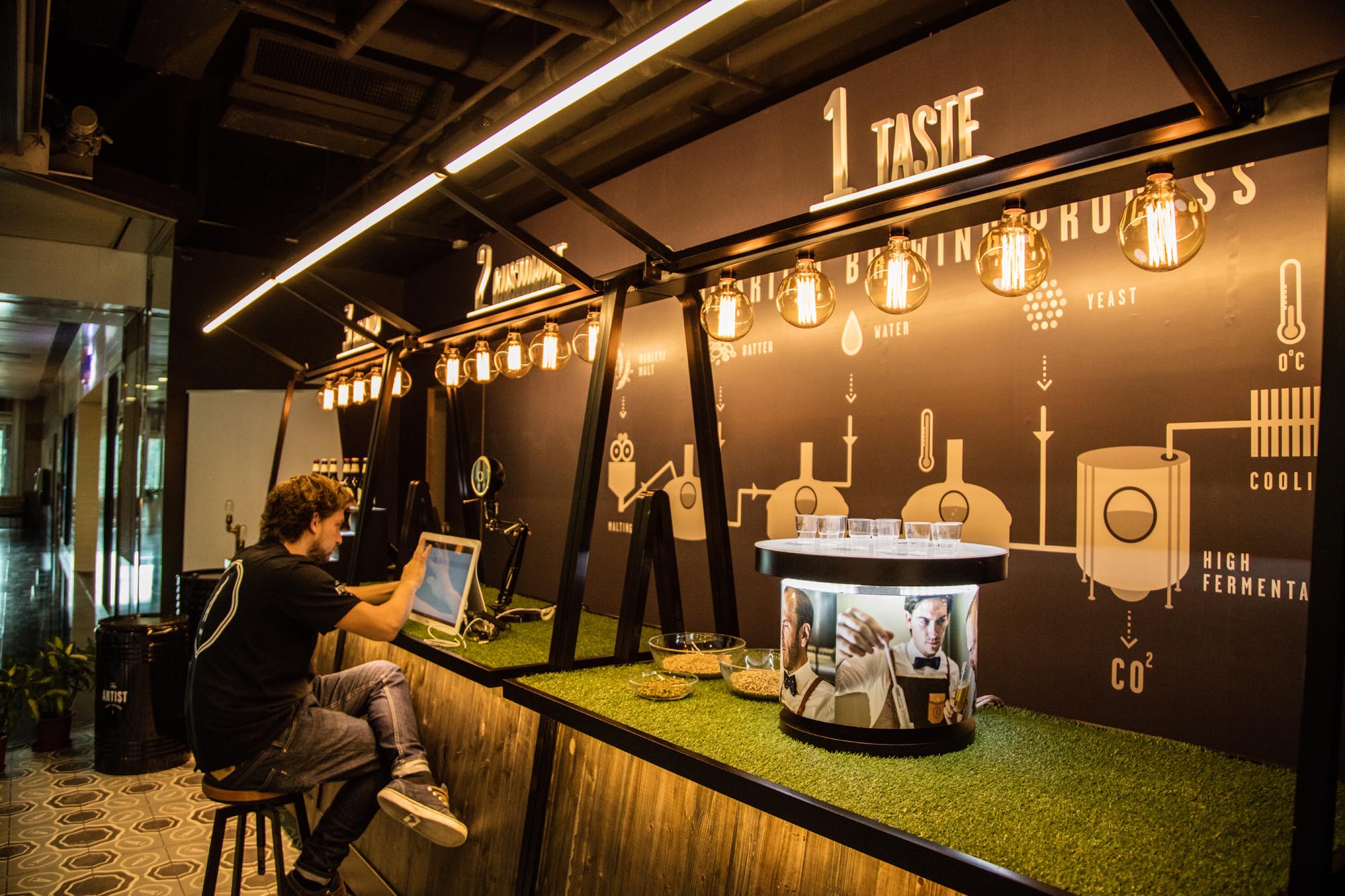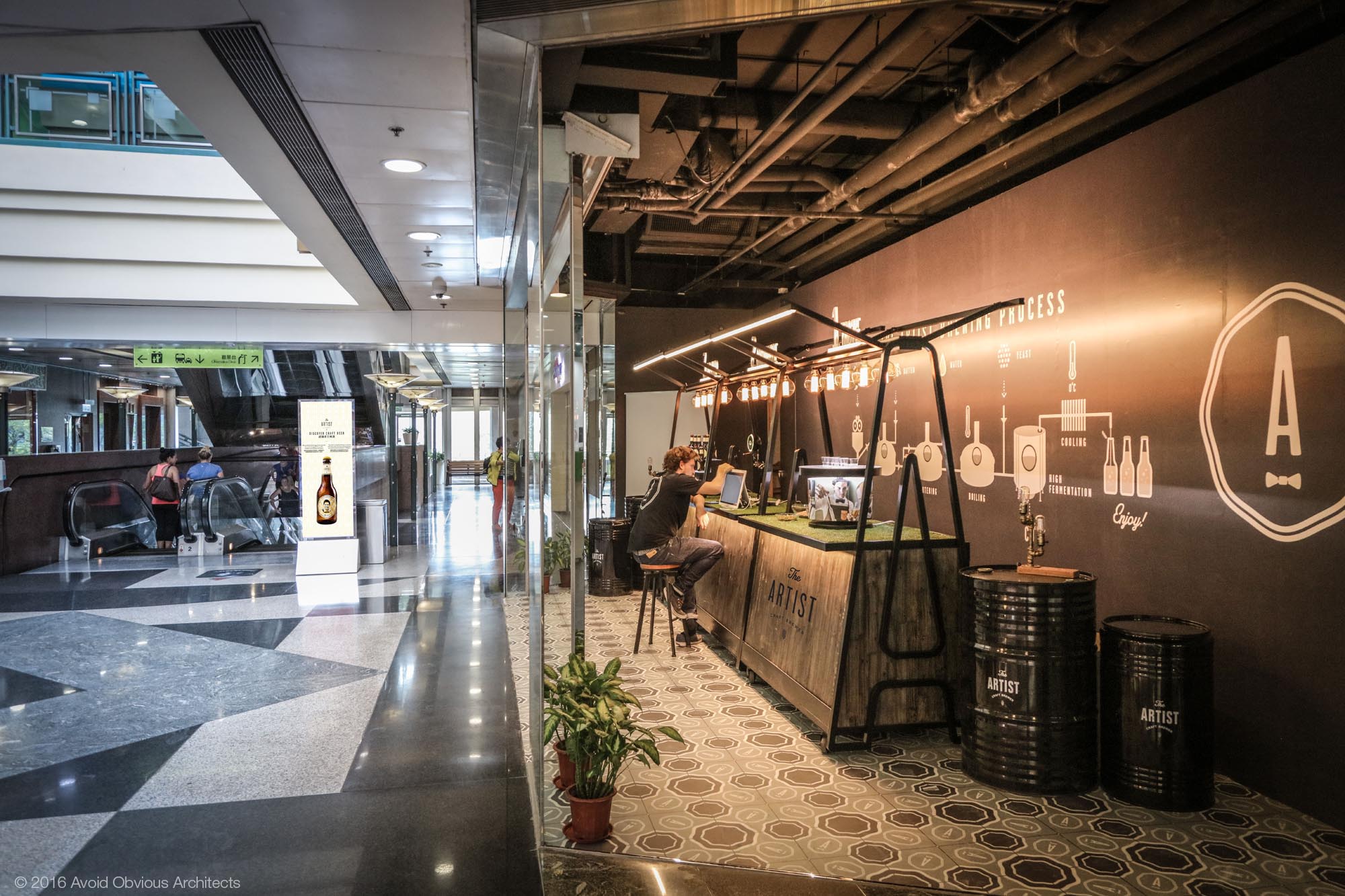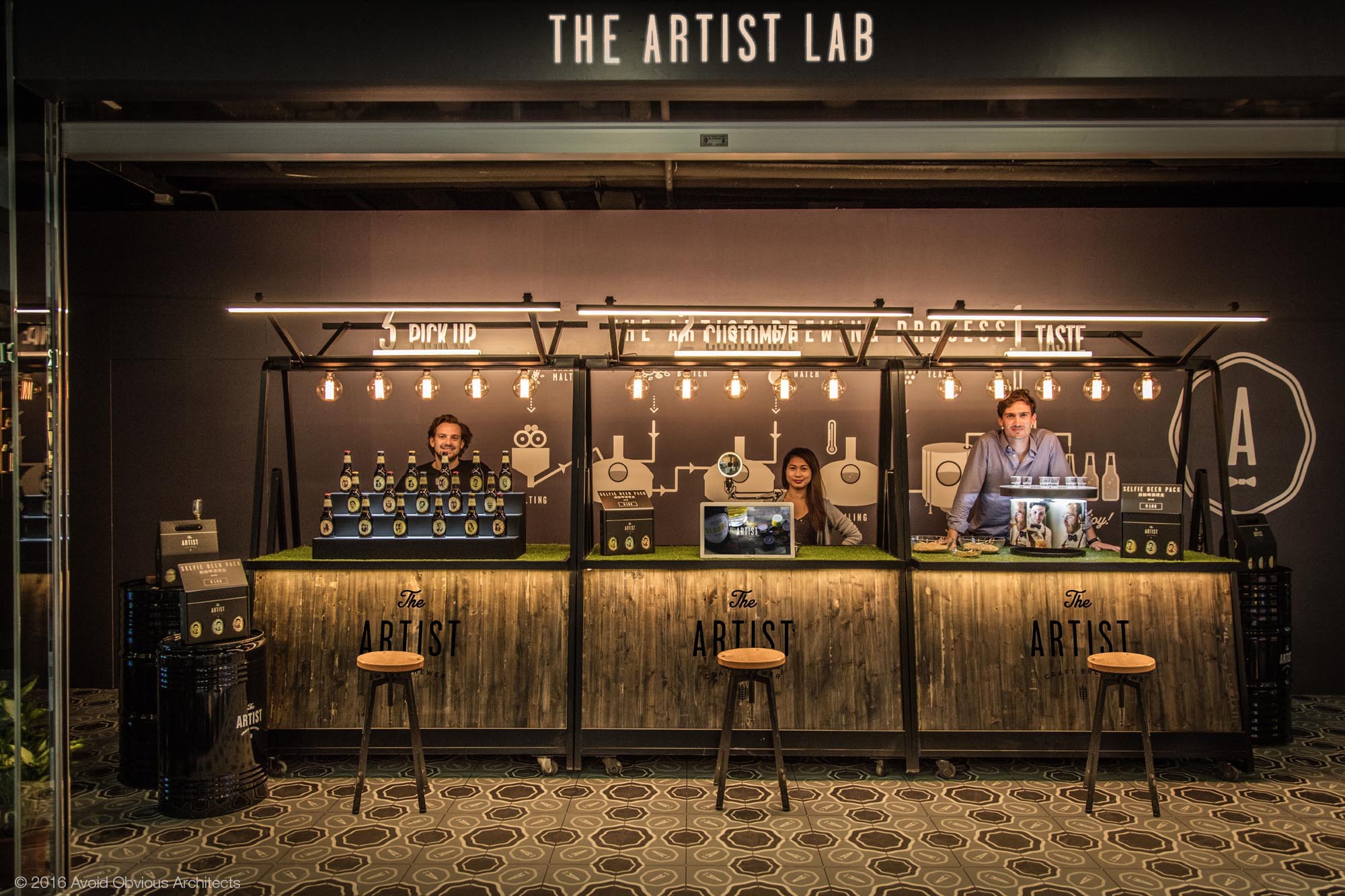 Team Credits:
Client: The Artist
Architect: Avoid Obvious Architects
Lighting Adviser: ComosC Design
Branding + Graphic: Go Public Mediaworks Limited
General Contractor: Benchmark Design & Exhibition LTD
Save
Save
Save
Save
Save
Save
Save
Save
Save
Save
Save