The Light House on Star Street
Idea: The Light House is a collection of cultural activities to make Star Street Precinct into a hub to exchange ideas for the next 2 decades. It enlightens people in an intimate way using human centric design. The Light House adds to the story about the past, present and future of Star Street, while making it into a village for the global minds. It brings light to bodies and minds.
Area: Central and Wan Chai Reclamation, Sha Tin Central Link, proposed North Island Line are all happening within 10min distance of the Light House. The growing neighborhood is searching for a cultural spirit to support all the new infrastructure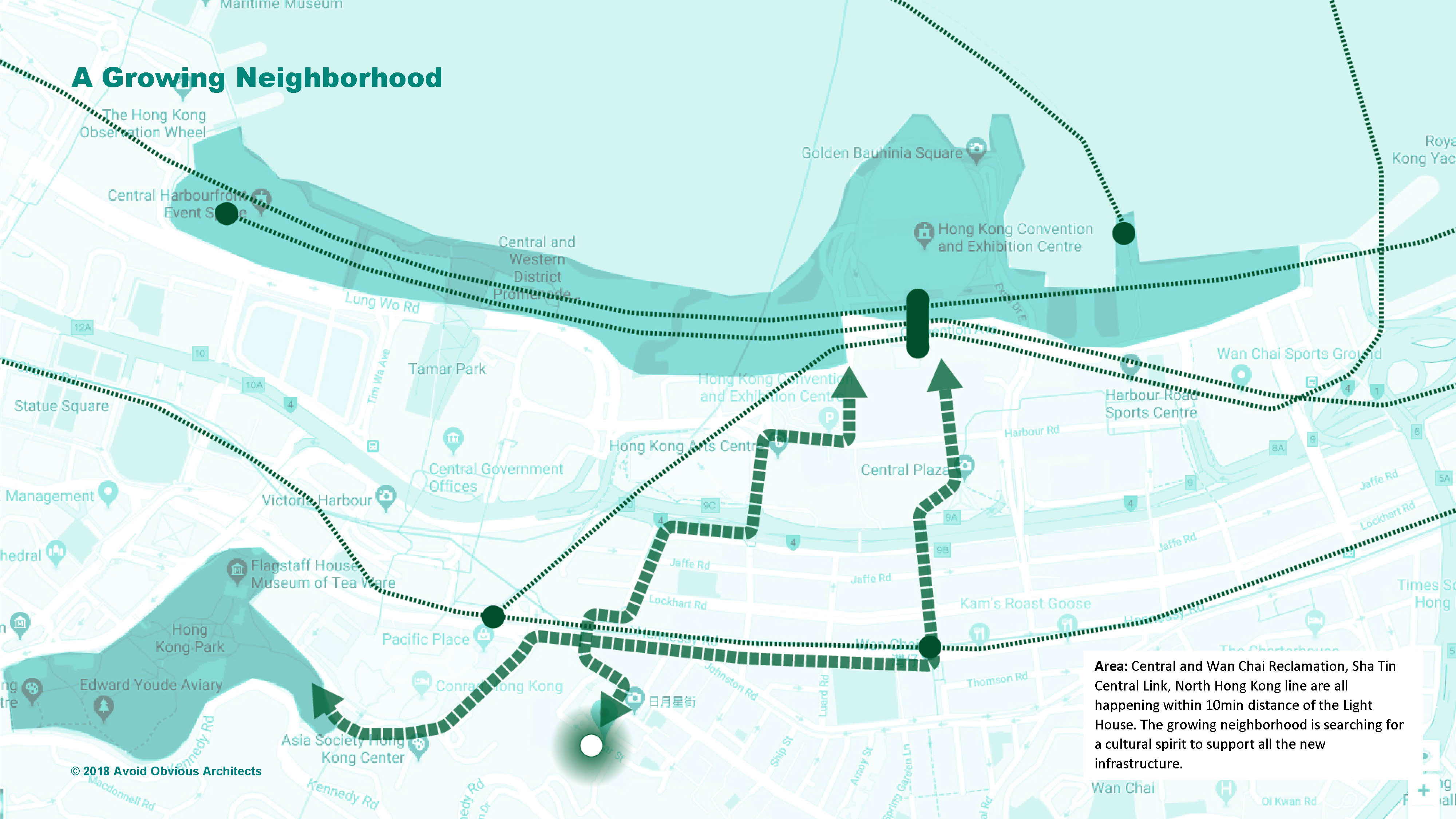 People: The Light House collects places like event space for art and music, co-working office for entrepreneurs and art studios for movie makers. The abundance of restaurants with the lack of proper cultural spaces makes our curation of programs a great addition. The project helps to create better quality of life for existing residents while attracting families of all ages who are interested in vibrant lifestyle in a quiet area.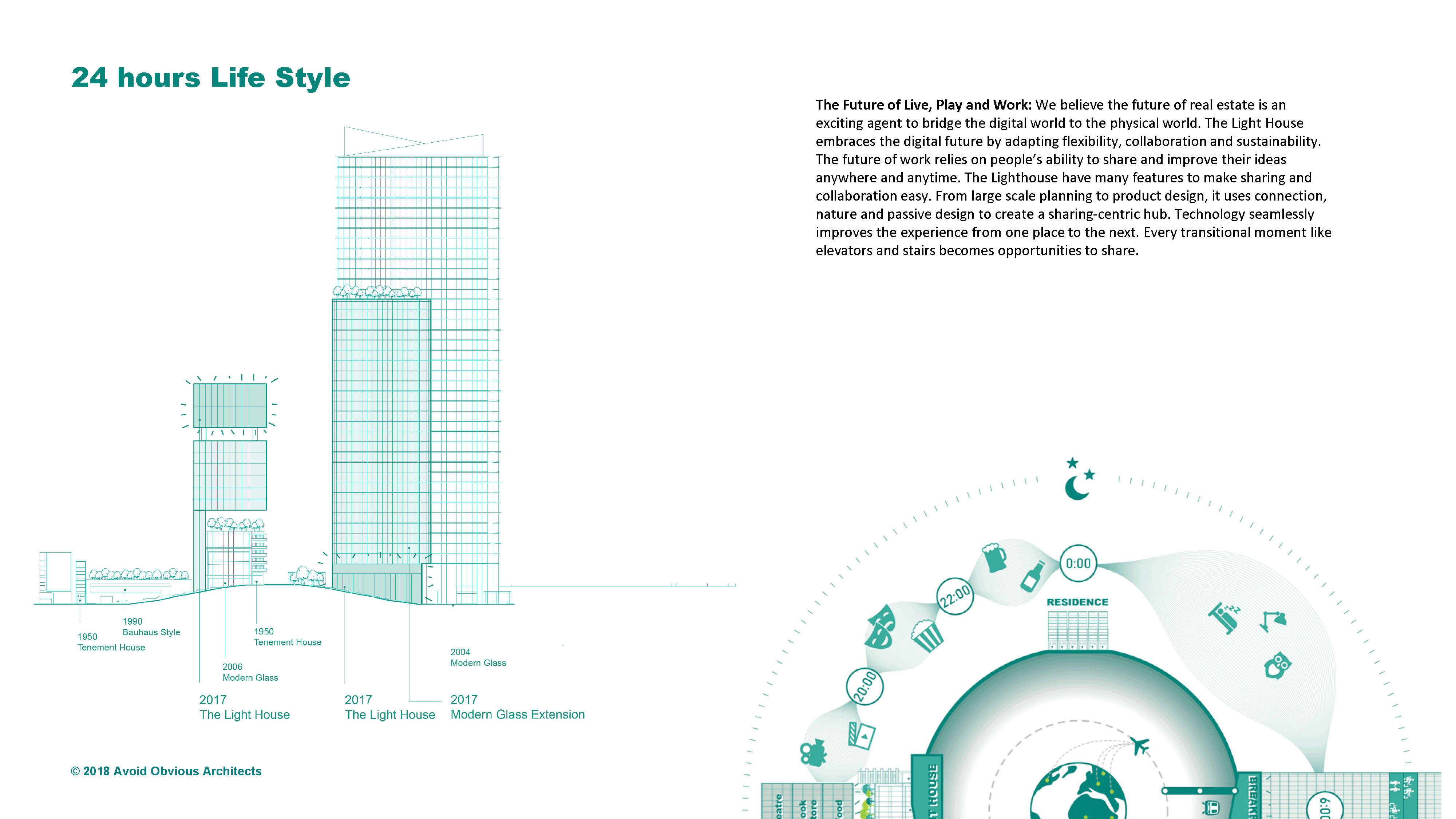 Place with Context: The Light House learns from the local context. The montage of building styles ranging from 1950 Tenement house to 1980 Star Studios to 2004 Three Pacific Place is arguably the essence of Star Street Precinct. Along with the mix of global residents already inside the area, our proposal is about celebrating this diversity of people and places. The Light House will respect buildings on site but turns Wing Fung Street into an evolving artwork. We aim to reuse all the existing buildings while adding new volumes on top in modern style to create a montage of cultural experiences.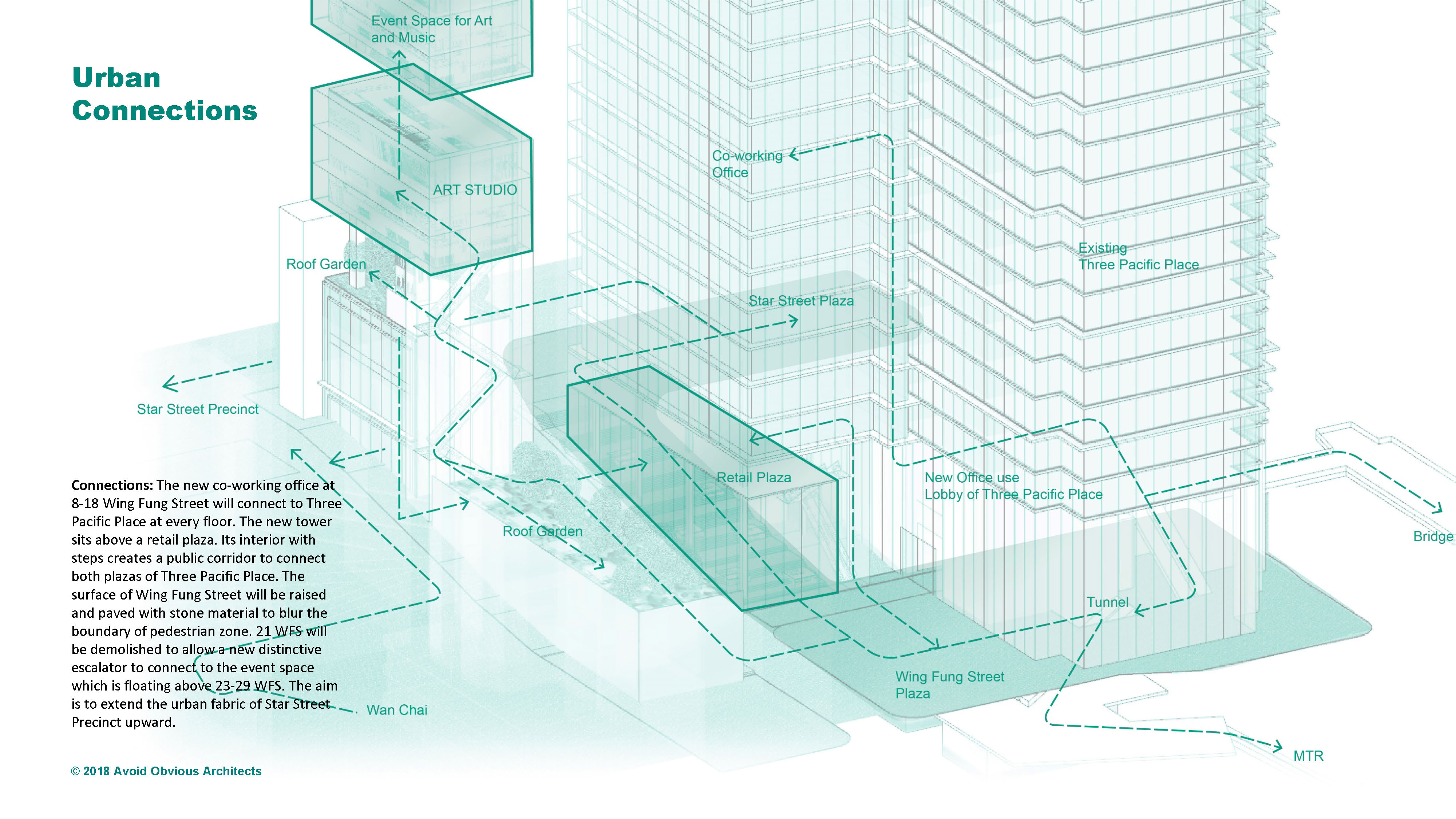 Place with Connections: The new office at 8-18 Wing Fung Street will connect to Three Pacific Place at every floor. The new tower sits above a retail plaza. Its interior with steps creates a public corridor to connect both plazas of Three Pacific Place. The surface of Wing Fung Street will be raised and paved with stone material to blur the boundary of pedestrian zone. 21 WFS will be demolished to allow a new distinctive escalator to connect to the event space which is floating above 23-29 WFS. The aim is to extend the urban fabric of Star Street Precinct upward.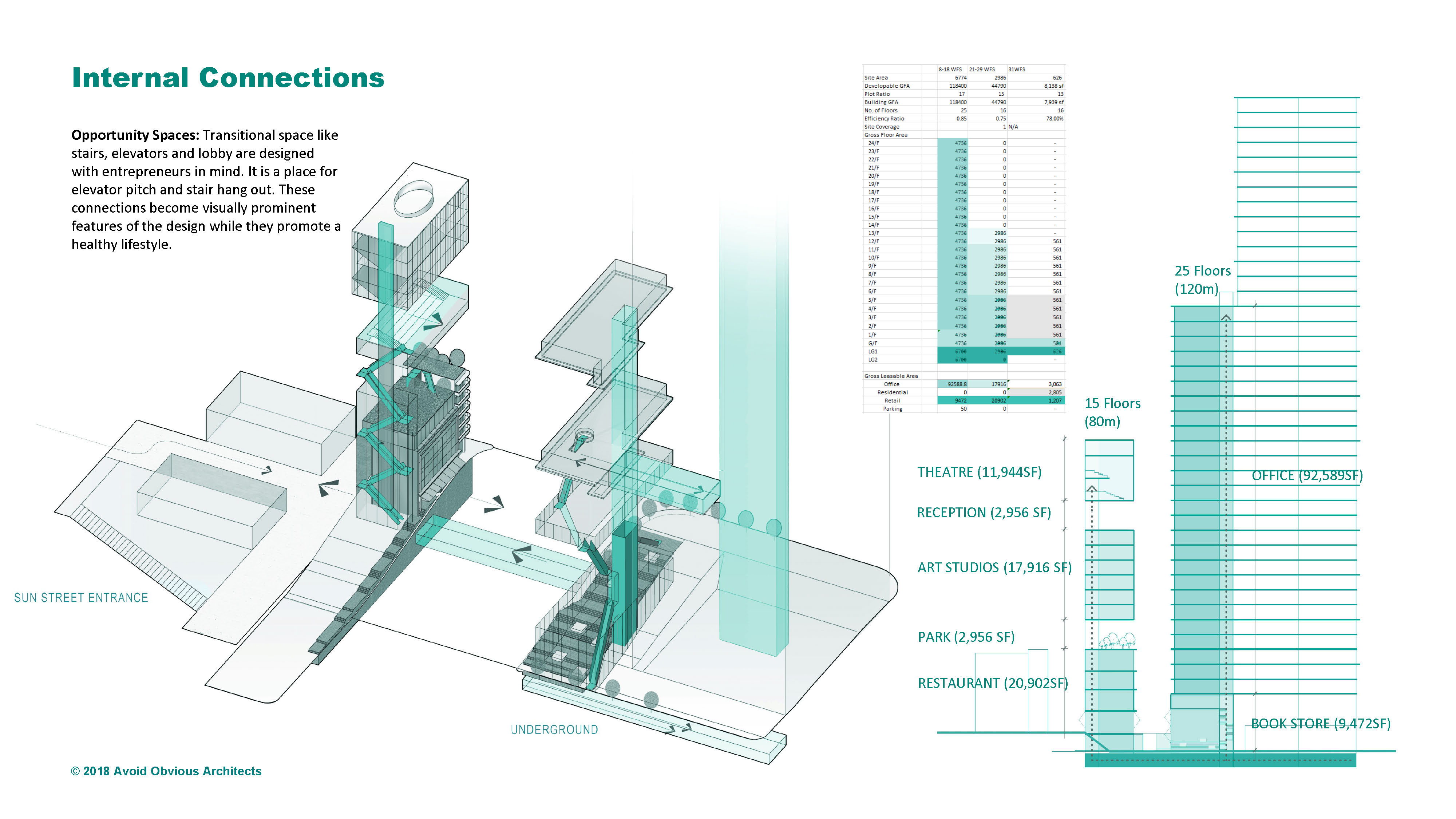 Performance (Environment): Reusing existing buildings is the most sustainable practice in terms of lowering carbon footprint. On the outside, we want to add more greenery to break out spaces. They will be accessible to the public while helping to allow the ambient temperature. It is a much-needed amenity for the area. On the inside, new sustainable features such as high-performance windows, energy efficient air conditioner and low-flow fixture will be added to all the buildings not only to meet Swire's environmental goals but to elevate the living standard for all families.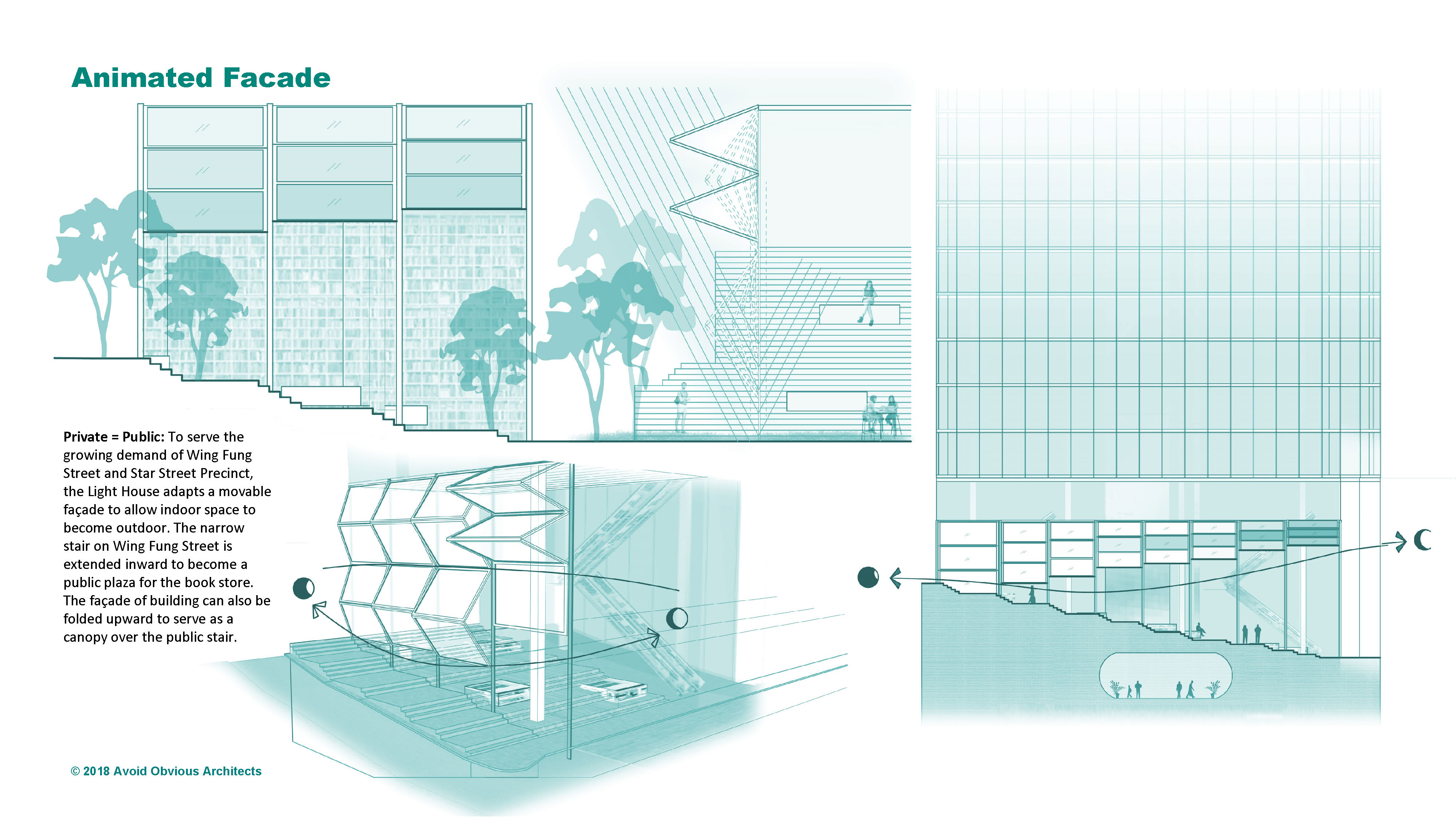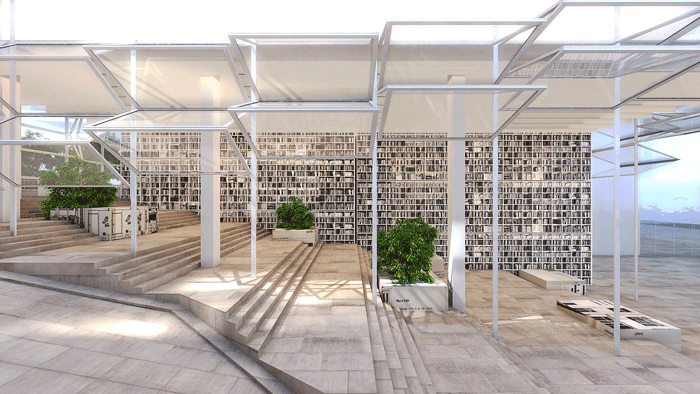 Performance (Economic): The Light House not only maximized the GFA given on both sides and it also borrowed unused GFA from 3 Pacific Place. This generate a very profitable project to serve the growing community. The new office at 8-18 Wing Fung Street will connect to Three Pacific Place at every floor. It gives the new building extra efficiency. Elevator shaft is minimized to one when tenant can simply share elevator service from Three Pacific Place. Both buildings have orthogonal design which makes modular construction possible. Not only it provides expedited service, it also minimizes construction impact to the surrounding. Taken all these features into account, this project will have a leveraged IRR of 17.61% .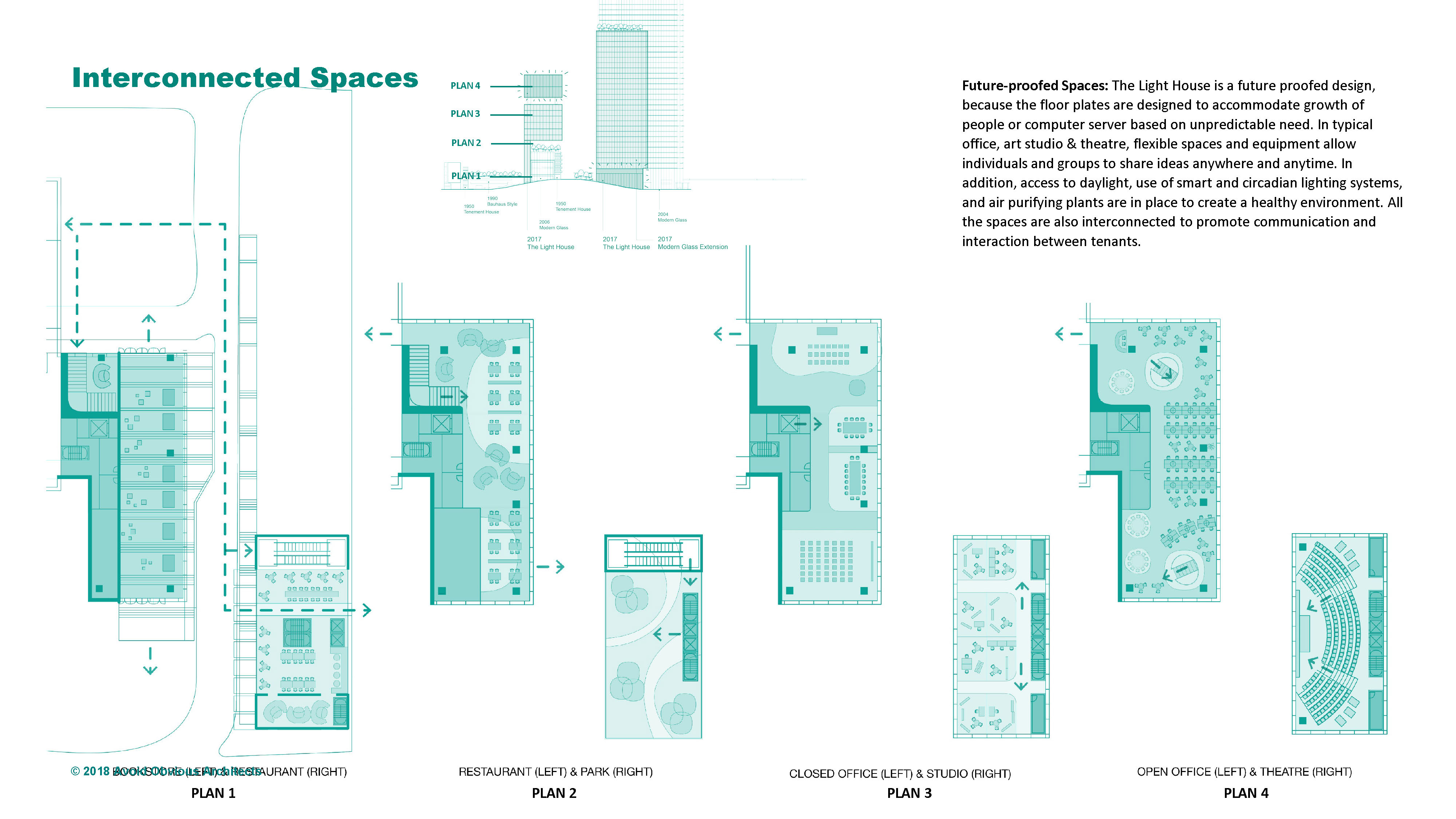 Partnership: The Light House will use the network of Swire Pacific to expand their cultural influence. Having joint event with airline, clothing company, F&B company and the Hong Kong Academy for Performing Arts, we want the whole neighborhood not only to become a place all visitors talk about but also a place Hong Kong people admire. The negative press about how tiny Star Studios were will be overwhelmed by the success story of how Swire Property created an iconic neighborhood that are contextual and intellectual.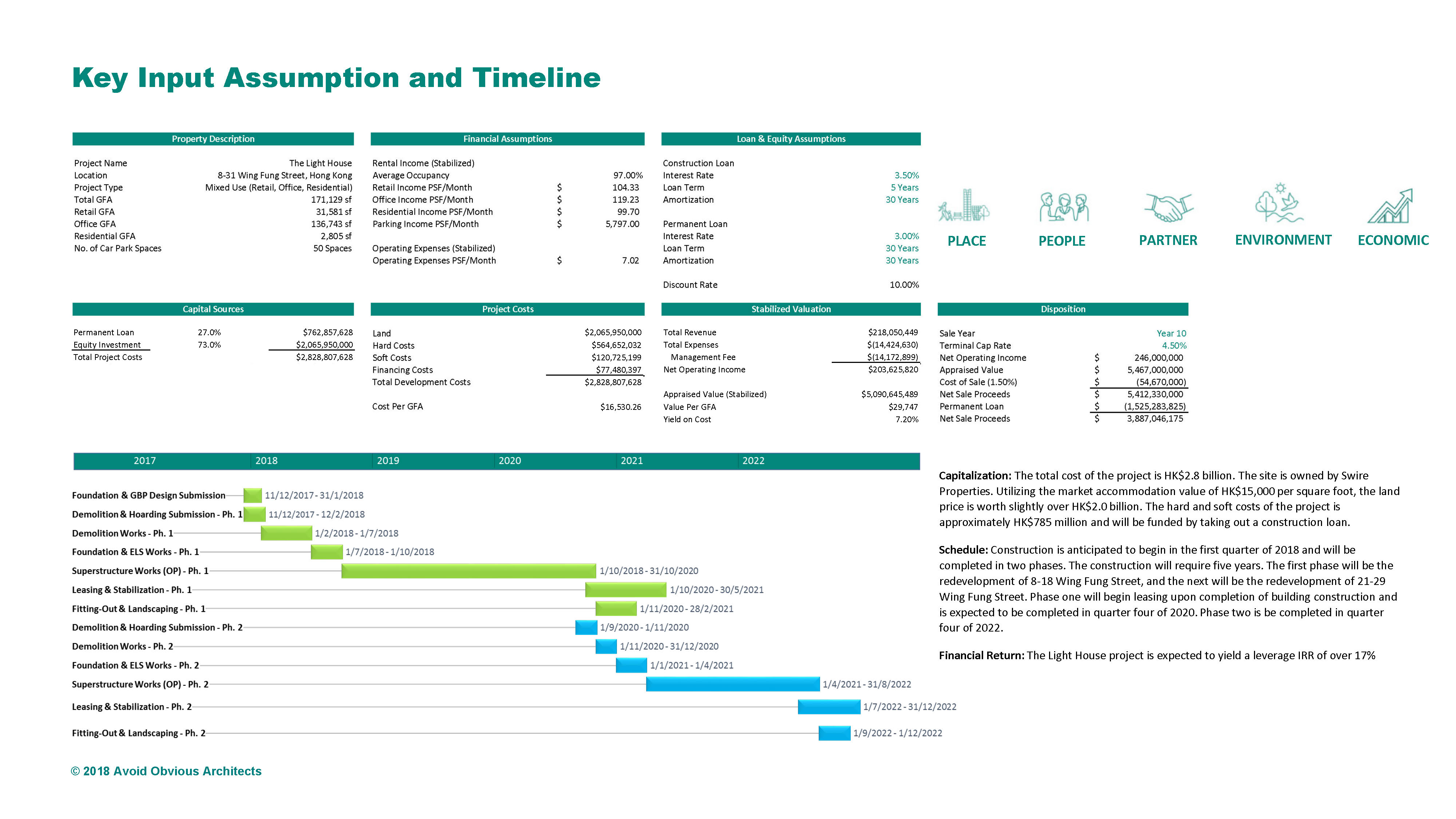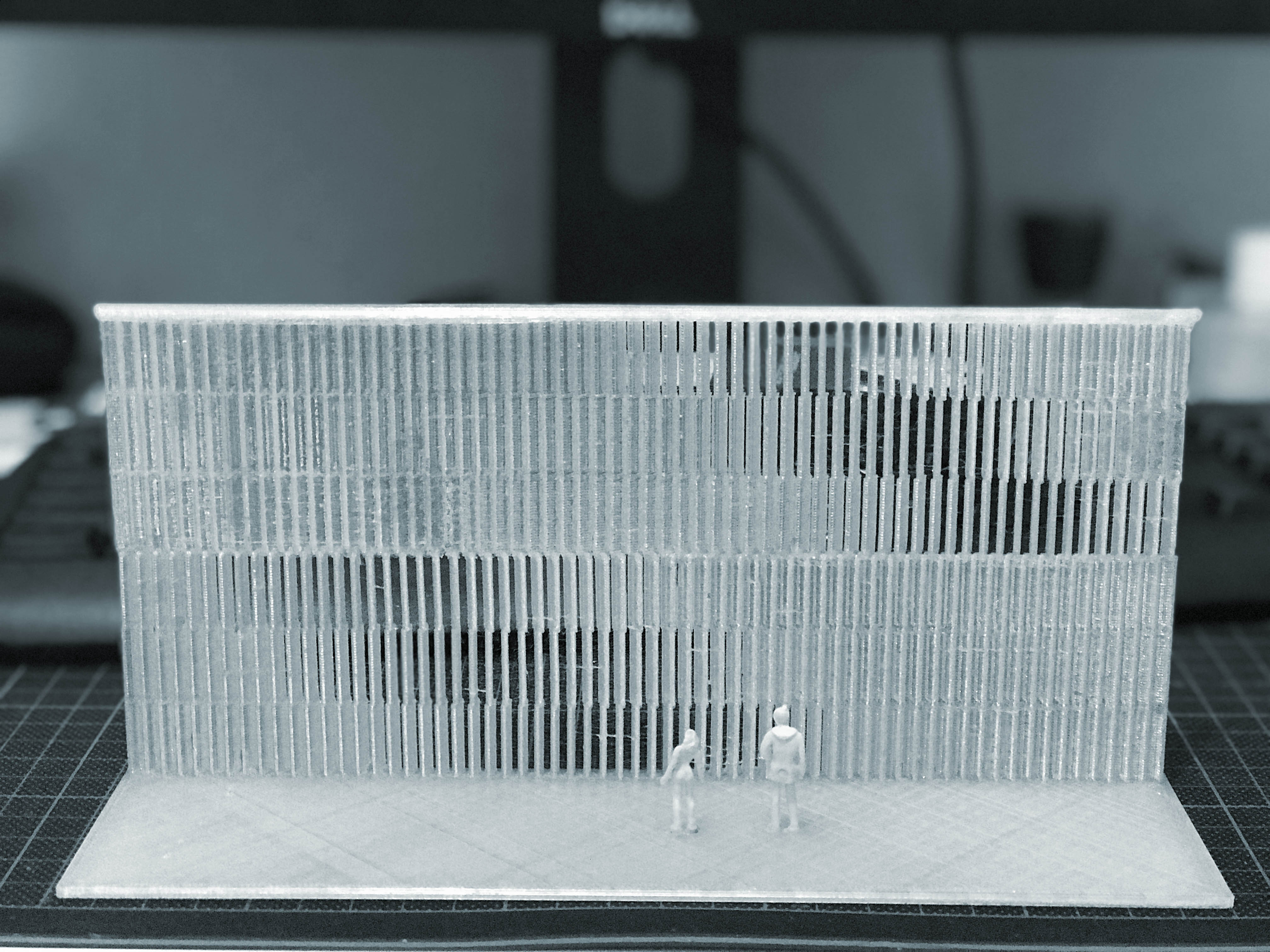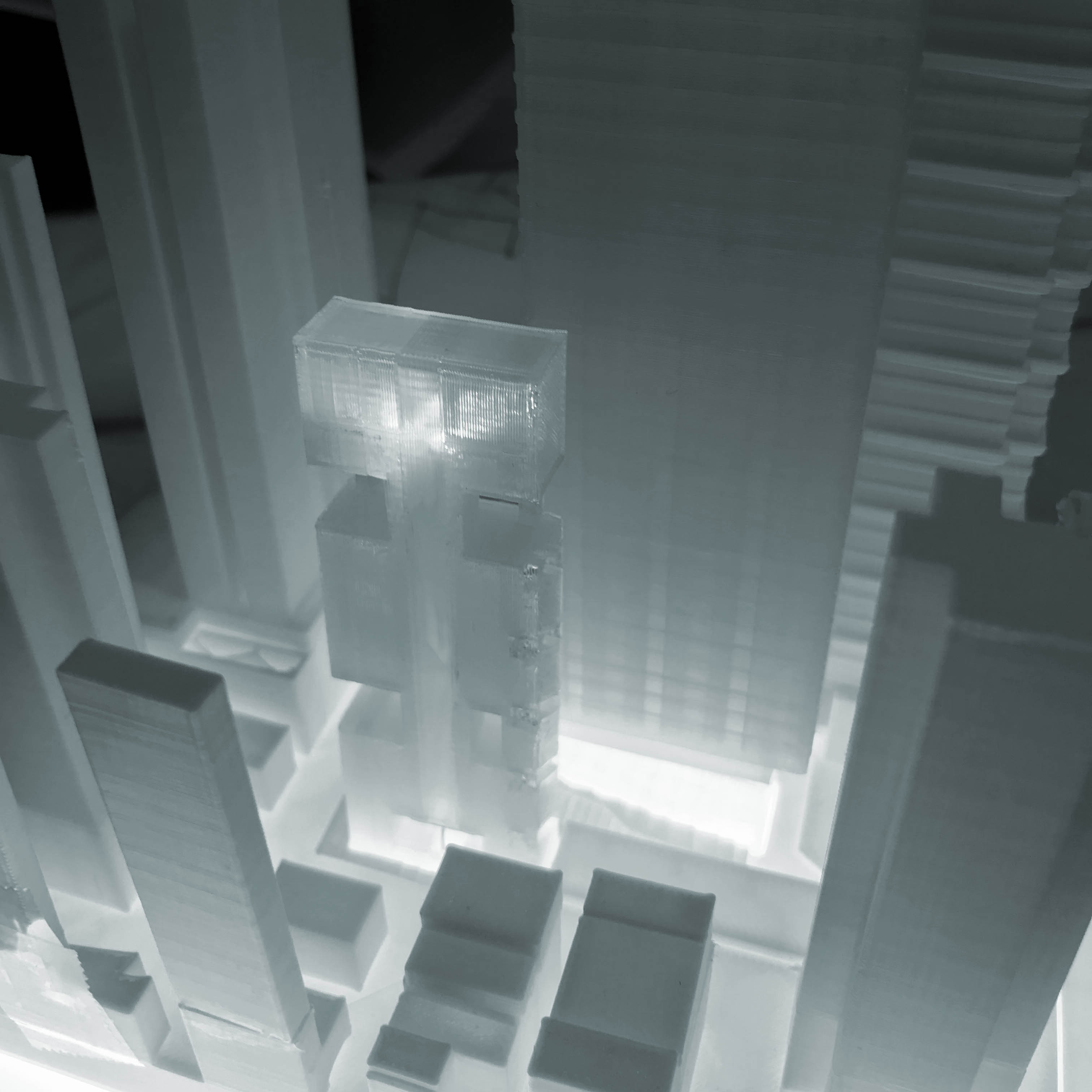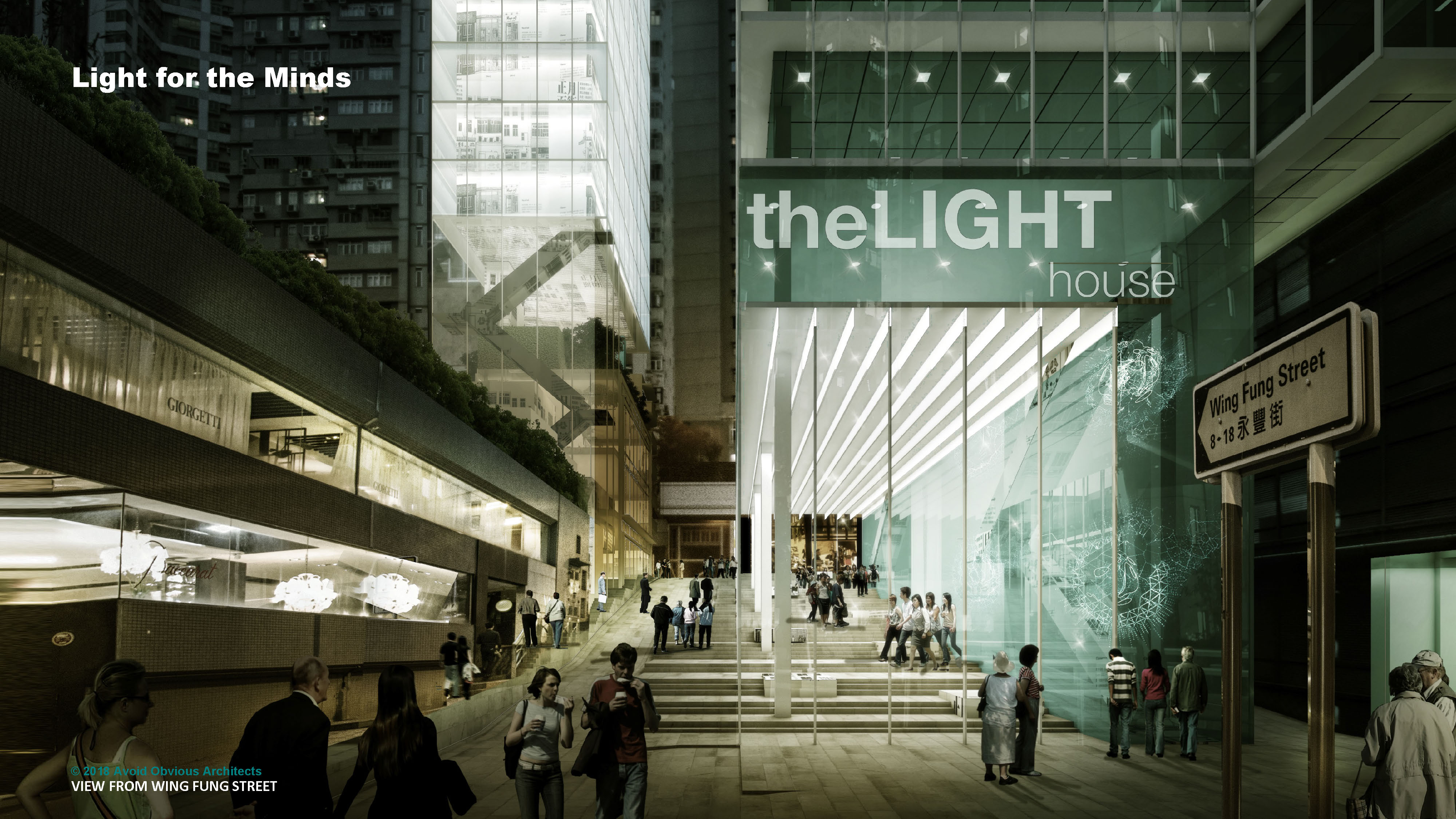 Awards:
2018 A' Design Bronze Award – Architecture
2017 ULI Star Street Design – Shortlisted
Team:
Architecture: Widjene Kaabi, Krsytal Lung, Melissa Chan
Finance: Albert Ng
Interior Design: Emily Manasc
Urban Planning: Vicky Chan
Model Making: Ava Chow