How can we create an Utopian City using Collective Intelligence?
We conducted a world-wide survey about city planning. We wanted to find out how we can use collective intelligence to design an utopian city for businesses. Our final design can be seen here. Below are data collected.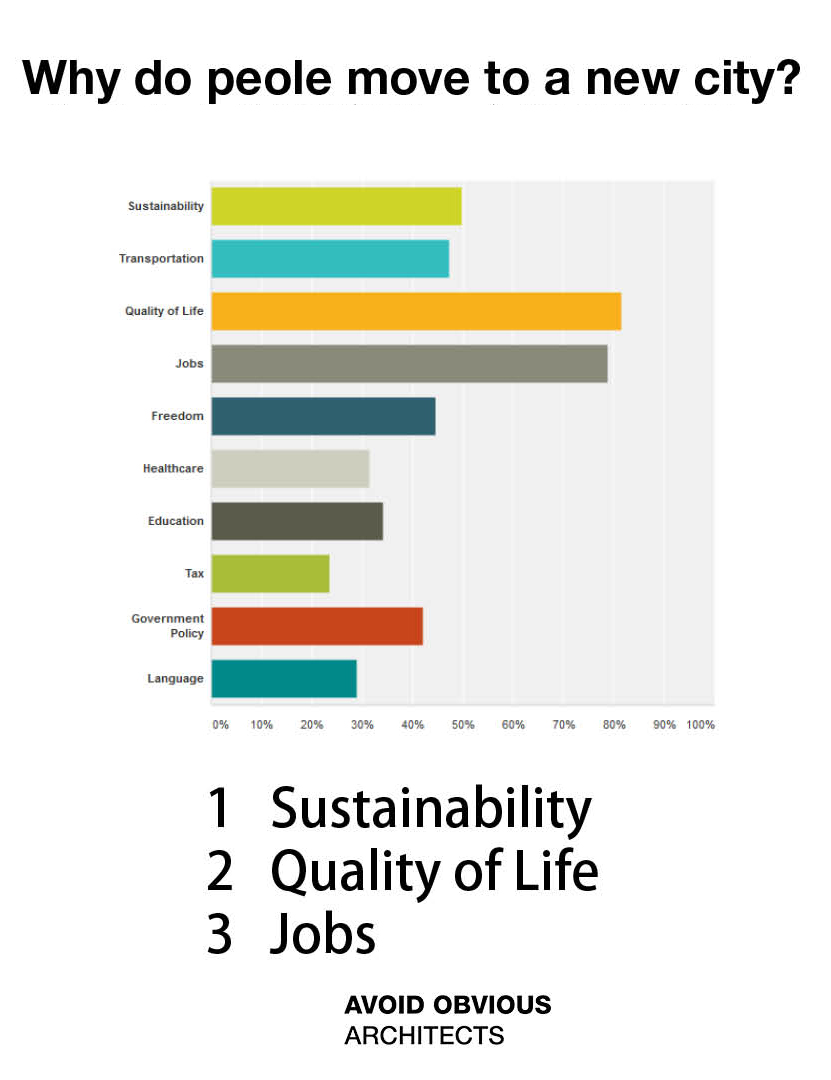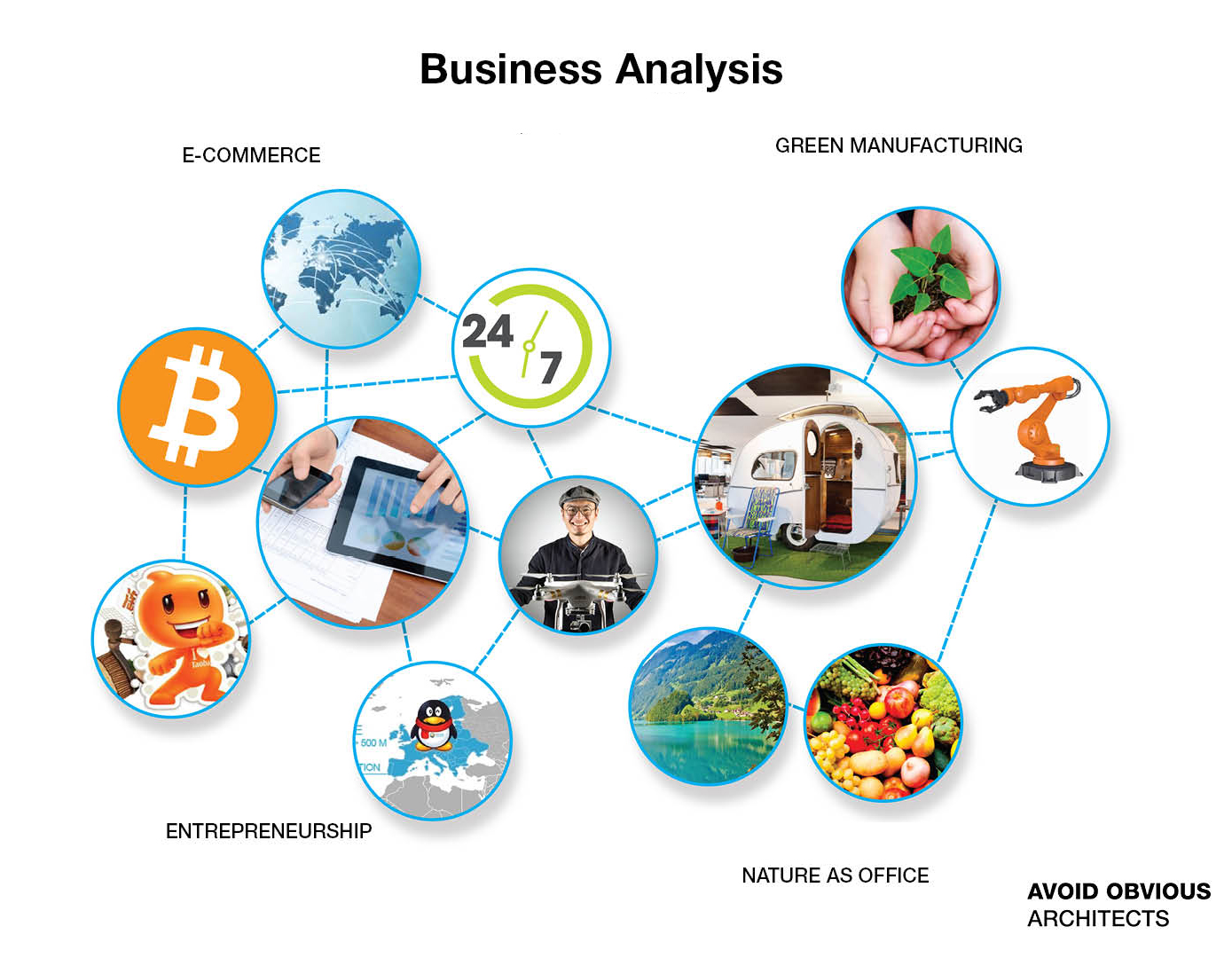 Wijdène Kaabi, KAA Studio, Tunisia/London/Hong Kong
Minimize social polarity
Social Innovation: Citizen engagement / creativity / cohesion
Platform for dialogue and social diversity – compact (no social and special segregation – limit costs and the impact of transport
Space for ecological or environmental regeneration
Economic growth
Horizontal and vertical coordination (with other cities, connectivity)
The freedom to come and go with a good transportation system that doesn't rely on car, the feeling of safeness. Also the mixed use and how you can live without leaving the surroundings of your neighborhood if you want. A good balance between nature and built environment providing leisure within minutes from their house/work.
On the business side, I would say that government sponsorship/incentives is a good way to attract new companies. Co working spaces for the creatives (free?). Less bureaucracy for businesses to open and run.
Benjamin Cox, The Artist, Belgium/Hong Kong/London
Connected: Efficient transportation with meaningful interaction during commute. Efficient digital connections. Shared vehicles including bikes, cars and subway to encourage interaction.
Vibrant: Localized gathering spaces to social. Green spaces combined with cultural programs like museums, bars and restaurant. Government to have open mindset and policy for young and innovative company. Government to hold sponsor programs to provide spaces, visa, funding and connections to new businesses.
Sustainable: good quality of air, waste management, health system. A hub for medical research with good hospitals and nearby universities for research.
Nelson Ng, Lost Magazine, Singapore/Shanghai/New York
It would be exciting for businesses and talented people if cities made it super easy for anyone to live and work there. This might include abolishing or relaxing visa requirements, equal treatment to anyone who came to work in the city (and not just favoring locals), and a super simple process to start any business. To take this even further, it would be cool if major cities around the world banded together to create their own form of identity or pass for startups, where this single city pass can give you access to London, New York, Hong Kong, Shanghai or even Tokyo. With this pass, you could get access to facilities, free Wi-Fi or even basic accommodation and a simple office space for your work, making it easy for anyone to move between cities. Imagine if every city offered a free basic work space for any startup that would surely be inviting!!
Matthieu Maury, La Station, France/Hong Kong
Safe social environment
Liberty of thinking
City filled with people are willing to work to accomplish their dreams
Freedom to start a company
Low Government Tax
Administration/bureaucracy is too much involved in citizens life
Simplicity of life in HK
Being able to live in a 24/h city with the inherent stress
Possibility to work with different cultures
Ethnic Diversity
Digital and physical transportation to connect people to family and friends back home
Gordon Laplante, GCreate, Florida/New York
Free market layout vs controlled market
Designing creative and growth-inspired entrepreneur spaces has been a constant perplexing problem in my mind. The many spaces I have encountered have had varying strategies with a vast rage of success both on the long term global scale and the micro interactions. When bringing this to a city level it complicates the problem. Do you let the free market run wild and dictate the outline? Do you have a shared ownership between the market and an overlying "urban plan"? Or do you completely dictate the layout and allow businesses/individuals infill the spaces you have laid out?
We are a small startup and have hit some of these problems head on. As we are growing its been quite hard to find "reasonable" manufacturing spaces above 1k SF but less than 5k SF. This to me is the crux of the true innovation and startup spaces yet a huge void exists. We happen to be in an area of great tech growth and over the years we have seen a large shift from somewhat "shady" businesses to trendier tech. This has sort of left the new age tech manufacturers in limbo. We need a nice manufacturing space for our cool new product yet we need the basic amenities of any traditional manufacturing space. ie a loading dock and freight elevator access, the basic needs of a business who makes things.
Why am I diving into our very specific case? I feel the future of entrepreneur cities/developments relies on many cogs in the machine but not necessarily everything being tied into a pretty package. The free market will solve a portion due to demand yet framework is needed.
A city with product chain.
To truly allow for innovative entrepreneurial growth, you should incorporate a large portion of the entire product chain. I say a "portion" because to say the "whole chain" is a useless idealistic statement which does not allow for reality. In any case to attract entrepreneurs providing "most" of the product chain will be a huge improvement and keep the majority of their product/service local. This is a great benefit especially considering quality control however in many cases price is impacted. With this model Company A can work with Company B on a product sold by Company C. This can then be exported beyond the reach of the city etc.
Personally I have seen businesses flush with cash, from specific government grants designed to spur the economy, and shaken my head. In many cases these businesses received free money, despite lacking technologies in the hopes of growth yet many eventually fail when "the money runs out". Many companies have received money due to following the proper procedure, or knowing the right people rather than any demand for their product. It's for this reason I feel the free market still remains the most powerful economic force and combined with traditional organic growth a very strong economy can be made. Yet this brings me back to an earlier point, you still need framework and some oversight.
Where does this come into play when regarding a future city? I feel you must allow for organic growth opportunities within a lightly defined framework of urban planning. If these organically-grown companies have the local resources needed, (ie shipping access, loan opportunities, the correct targeted workforce, exposure) they should have all the parts necessary for growth. Of course this assumes the demand it there but that's another topic. Perhaps the answer to this is to link investors with city planners when designing economic zones. Whether tech zones, cultural, business etc. The organizations providing the necessary capital should have some input. This could be the answer to modern urban planning using cluster zones or even a ring layout. In the new digital age communication isn't the problem, rather close access to physical collaboration is one of the current hurdles.
Tesfa Gebreal, Rocket Internet AG, Ethiopia /New York
"Small businesses define the culture and way of life of Addis Ababa. They display what customers buy, eat and drink. They show how people interact with each other. For example, bargaining is a big part of Ethiopia's culture and it is apparent in small businesses. They are the basis for the definition of a city"
Sally Ryder, Ryder Diamonds, Melbourne/Hong Kong
 Vibrancy of city.
Conducive to business
City with social and business connections.
Government program to sponsor small businesses
Ease to setup, open and runs business
Smrita Jain, The Aquario Group, New Delhi/New York/New Jersey
In context of creating architectural landscapes and cities, I would like to propose, spaces that have the ability to hire story tellers. I believe that any talent has and should have the capability of story telling and must have a contextual story, which can be marketed into any constructive environment. For me, that the key to a constructive, logical, strategical and creative urban planning design.
Save
Save
Save