Hong Kong has world class infrastructure from bridges to subway. They generate great connections and great amenities but often there are left over land that are too small and too irregular to do anything with it. In this opportunity, we worked with a 130m2 site to try to generate a music school that is 200m2 in size. The site is triangular surrounded by bridges with offset constraints. The underground has a large water pipe that render half of the site to be undevelopable.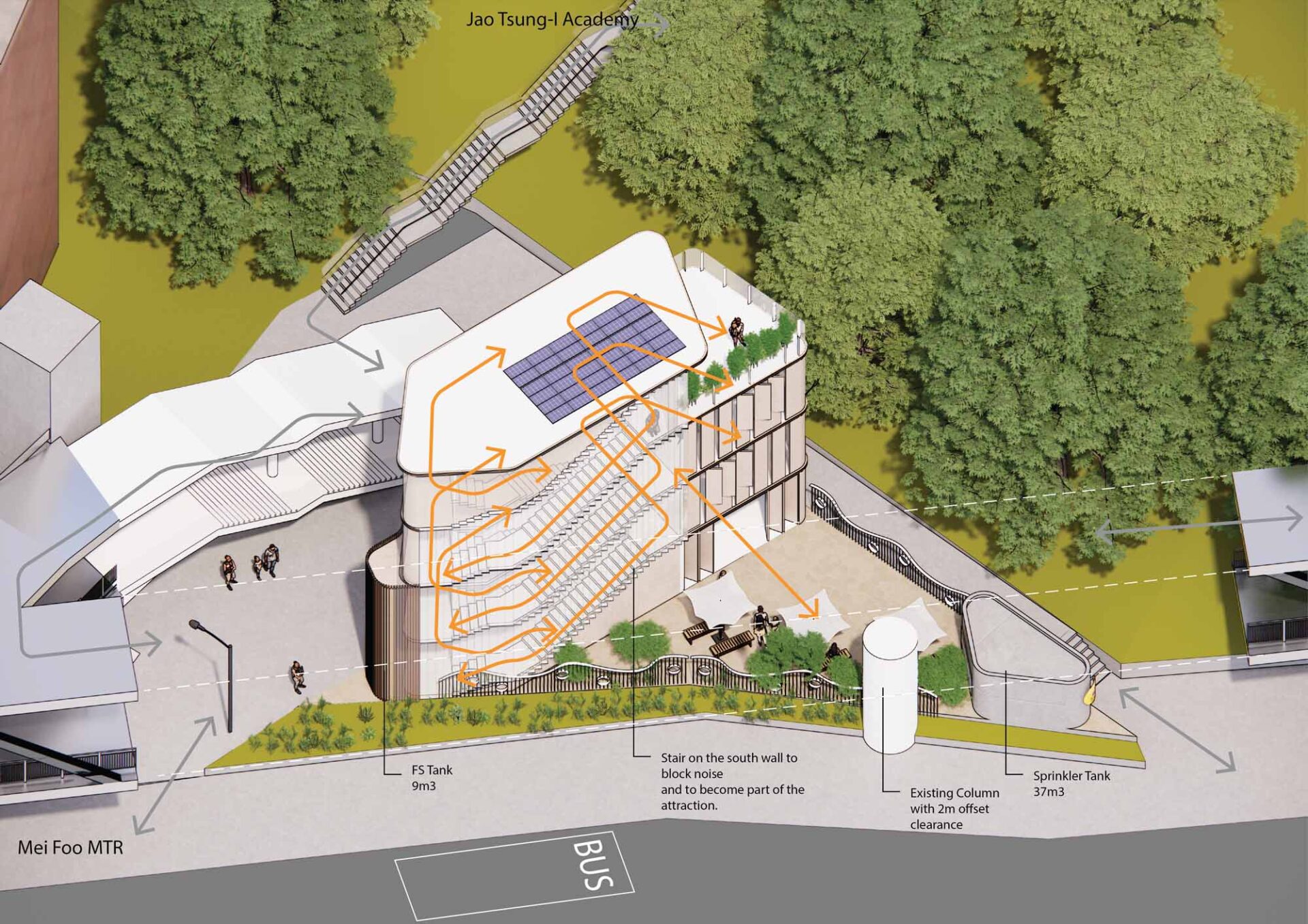 These constraints led us innovate in three aspects.
Floor efficiency
Sound isolation
Flexibility
Unlike a typical building, we didn't calculate the efficiency of the building plan by excluding the core and stair. Instead, we treat the stair as part of the important flow of this center. Visitors have the option to move up and down the museum to complete a journey of the center. With transparency, the space saving scissor stair will become an iconic architecture facing the public street and bridges
The noise coming from the road, bus stop and bridges are close to 96db. It is just loud enough to not allow the teaching and appreciation of music. We use the stair as the main isolation barrier to separate the music room from the source of noise. The remaining windows are equipped with double class windows to allow better noise reduction.
Each floor has only 50m2 to play with. The tiny footprint is not much but allow one class to conduct music. With four levels in total, there are four classes that can take place at the same time. The ground floor is designed with folding wall to allow people from the ground floor to spill out into the garden. The event management becomes more flexible if they have a large music festival.
How can this be implemented in other sites with constraints?
We believe many urban cities are filled with these leftover spaces. The key to make these places viable is to make sure the management and business is viable to allow the continuation and daily maintenance. We believe the initial funding to build this structure is important, but the design must be practical and flexible to allow a low operational cost. With these in minds, I think we can convert many of these leftover spaces into meaningful community projects.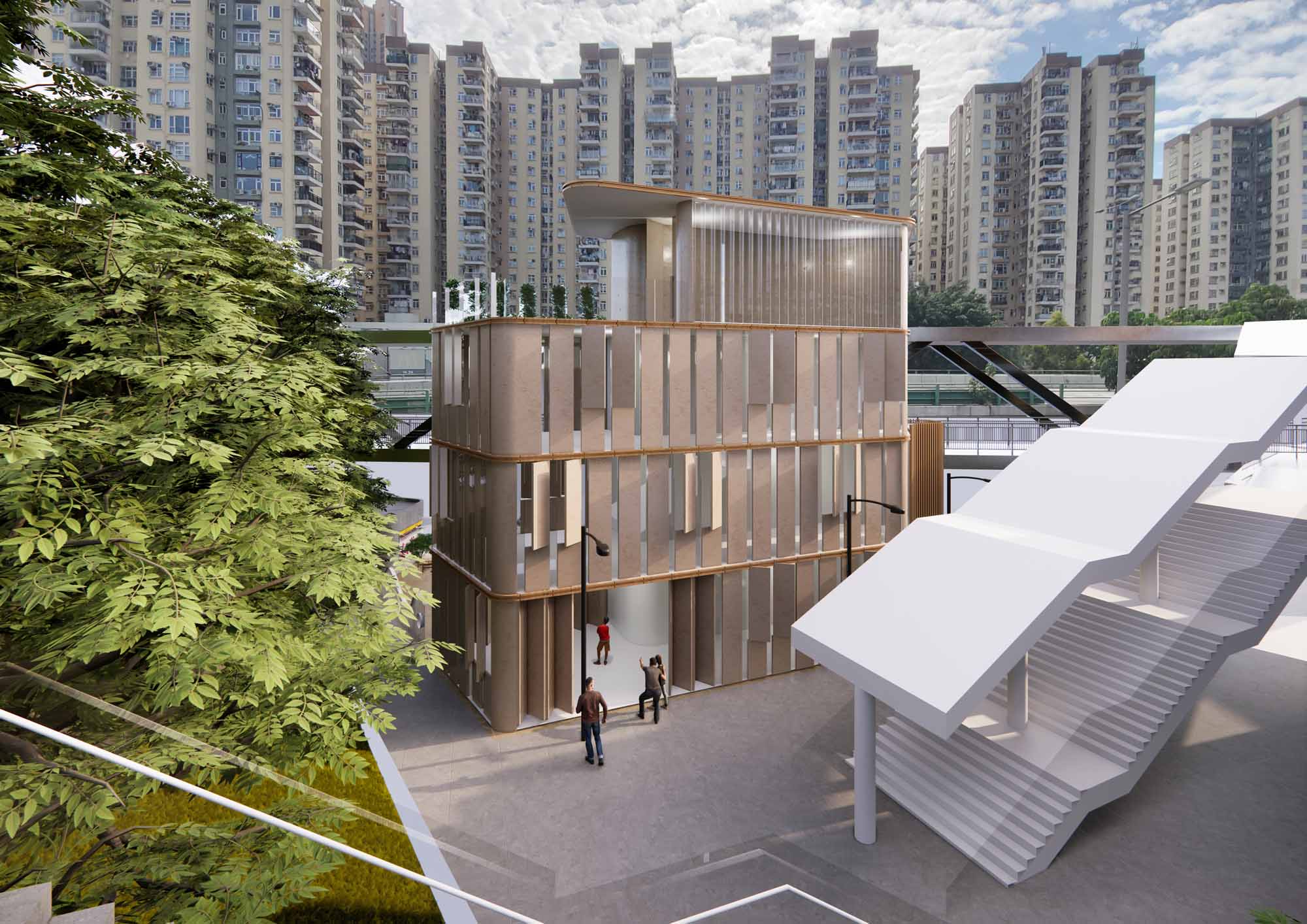 Team: Vicky Chan, Andy Cheung, Sam Chan, Nicole Chiew, Subhiksha Bhoovarahan