From Geometry to Candy – Tetris Candy Shop
We helped the Bonbonist to roll out their first concept store in Hong Kong to sell candy. The company plays with geometry from their packaging to their graphics. It is "playful and chic" as the founder put it. The products and branding are like a 3d Tetris Game for adults.  We extended this game-like idea to the candy shop design to include a pixelated wall. The wall itself is almost like a game for people to see and take away their favorite colors. Prior to selecting this pixelated wall geometry, we have tested 20 different forms that are playful, but many of them were not functional. The balance between form and function made this project possible. Many adults and children are attracted by the final color and playfulness.
The candy shop is also modular to allow for relocation. Short-term rental and the idea of mobility is becoming more essential in retail business. Modular design allows for zero waste during relocation and it is probably the most sustainable practice for retailers. Pop-up design is not a trend but a functional response to increased flexibility, sustainability, and ubiquitary.
Concept: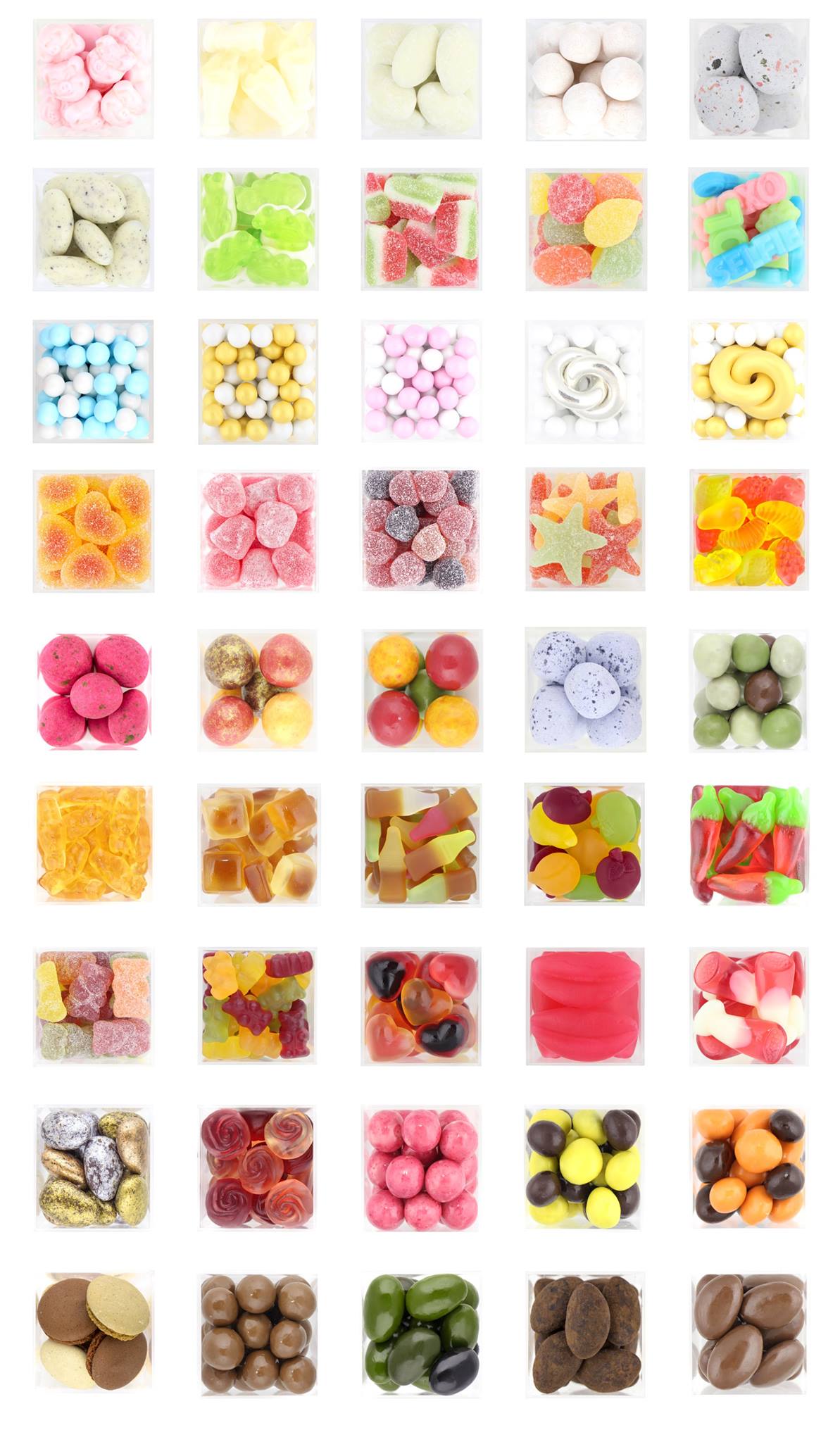 Candy Shop at Full Height: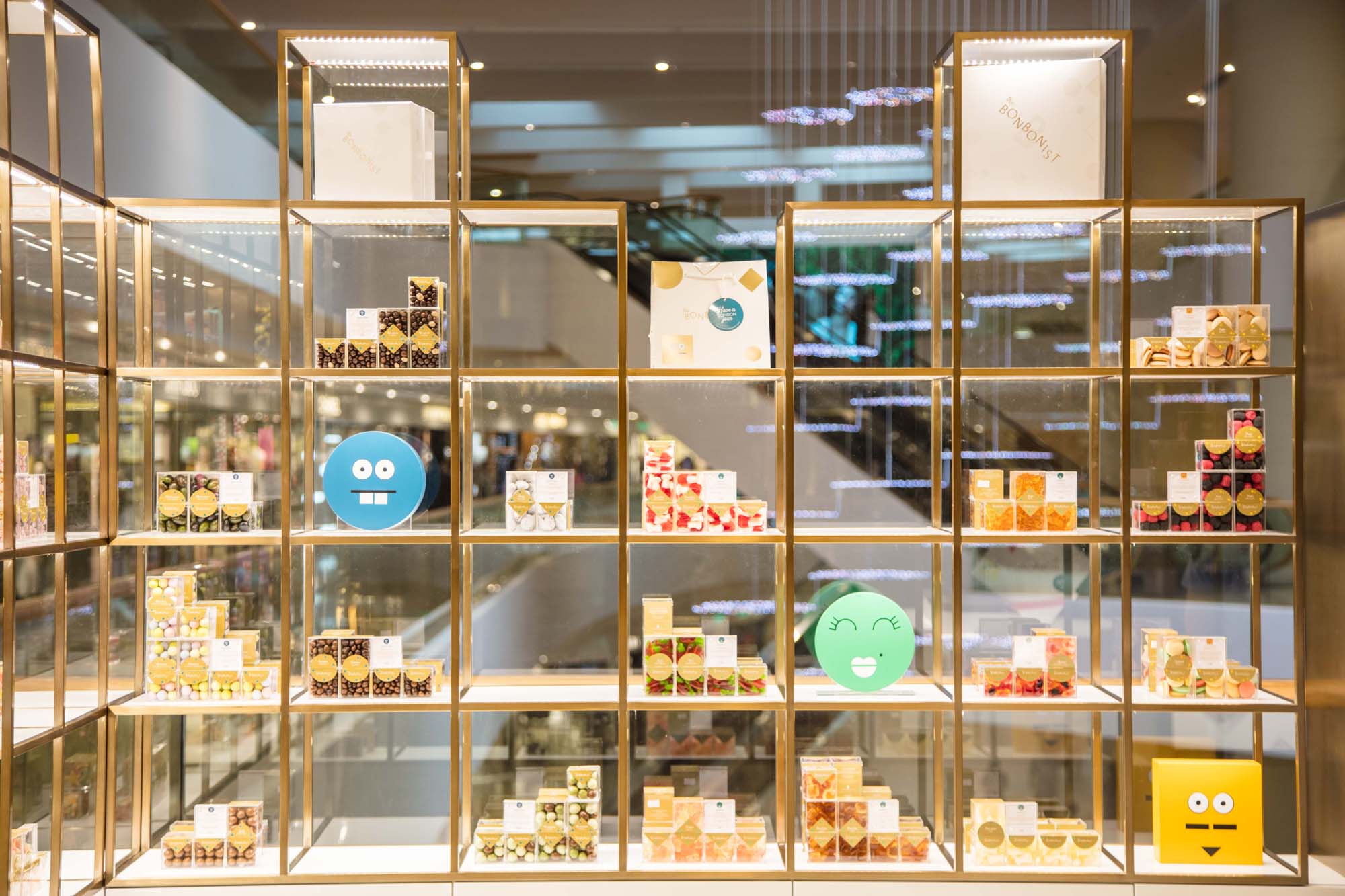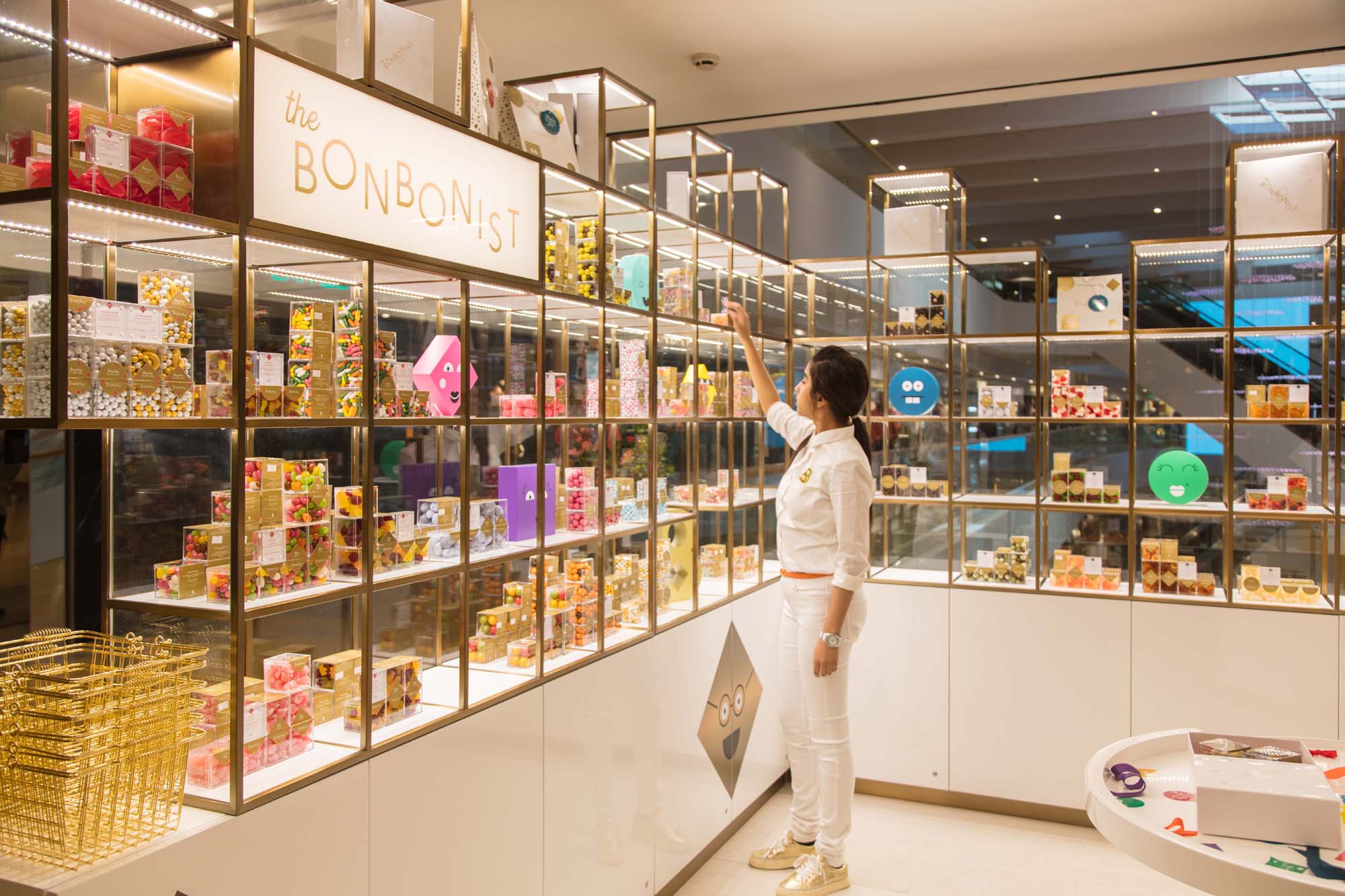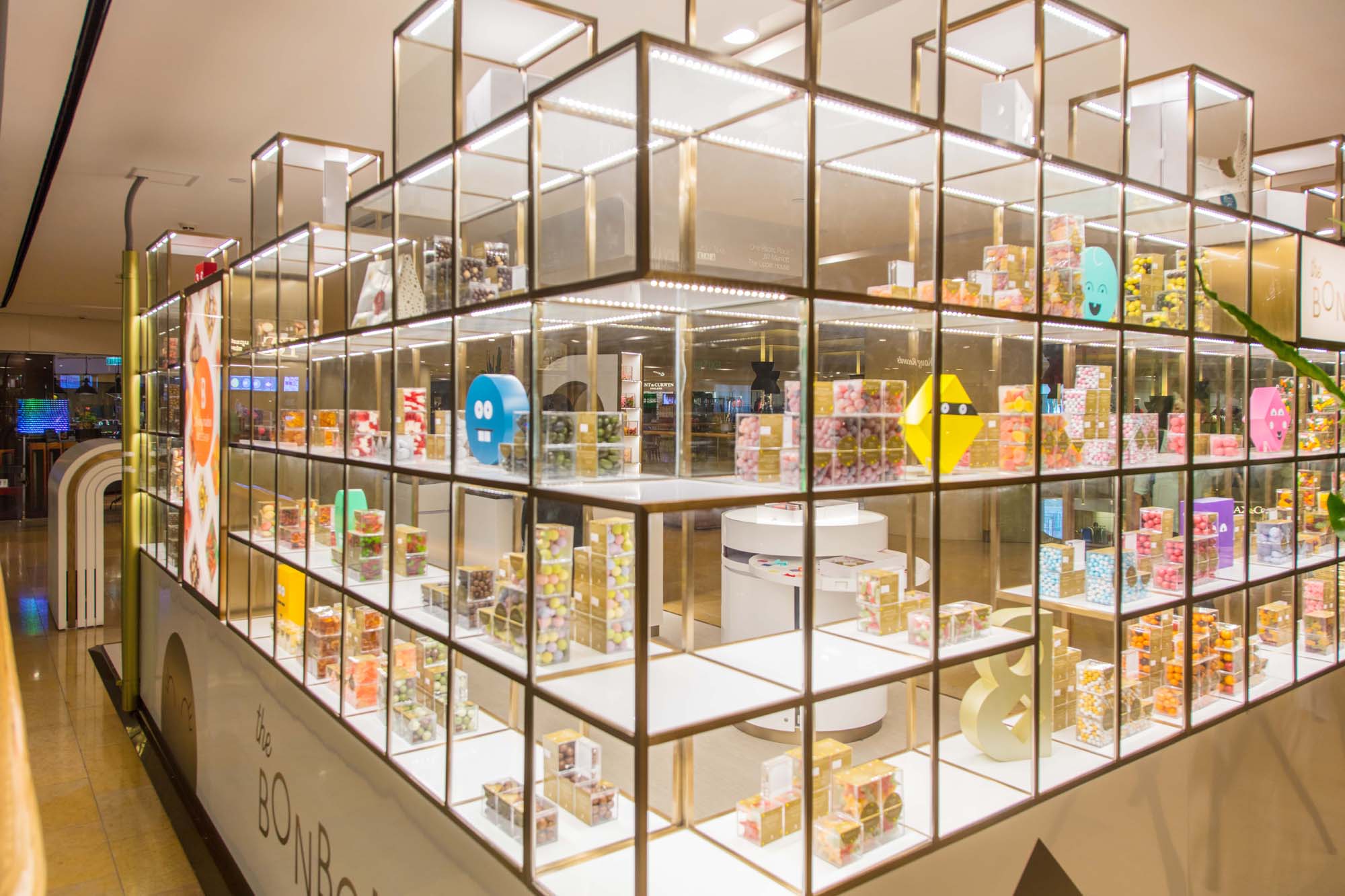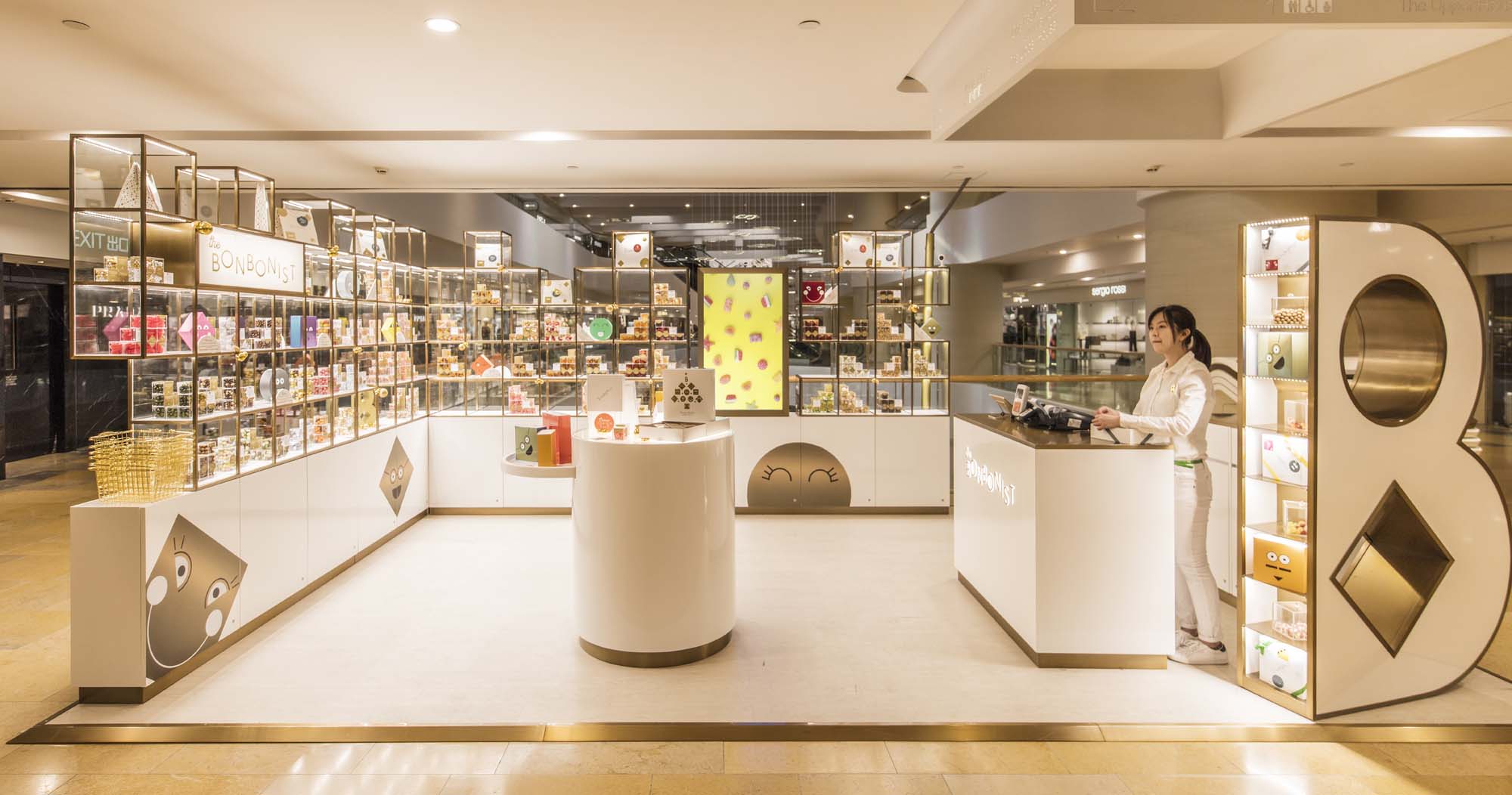 Candy Shop at half height due to shopping mall's regulation: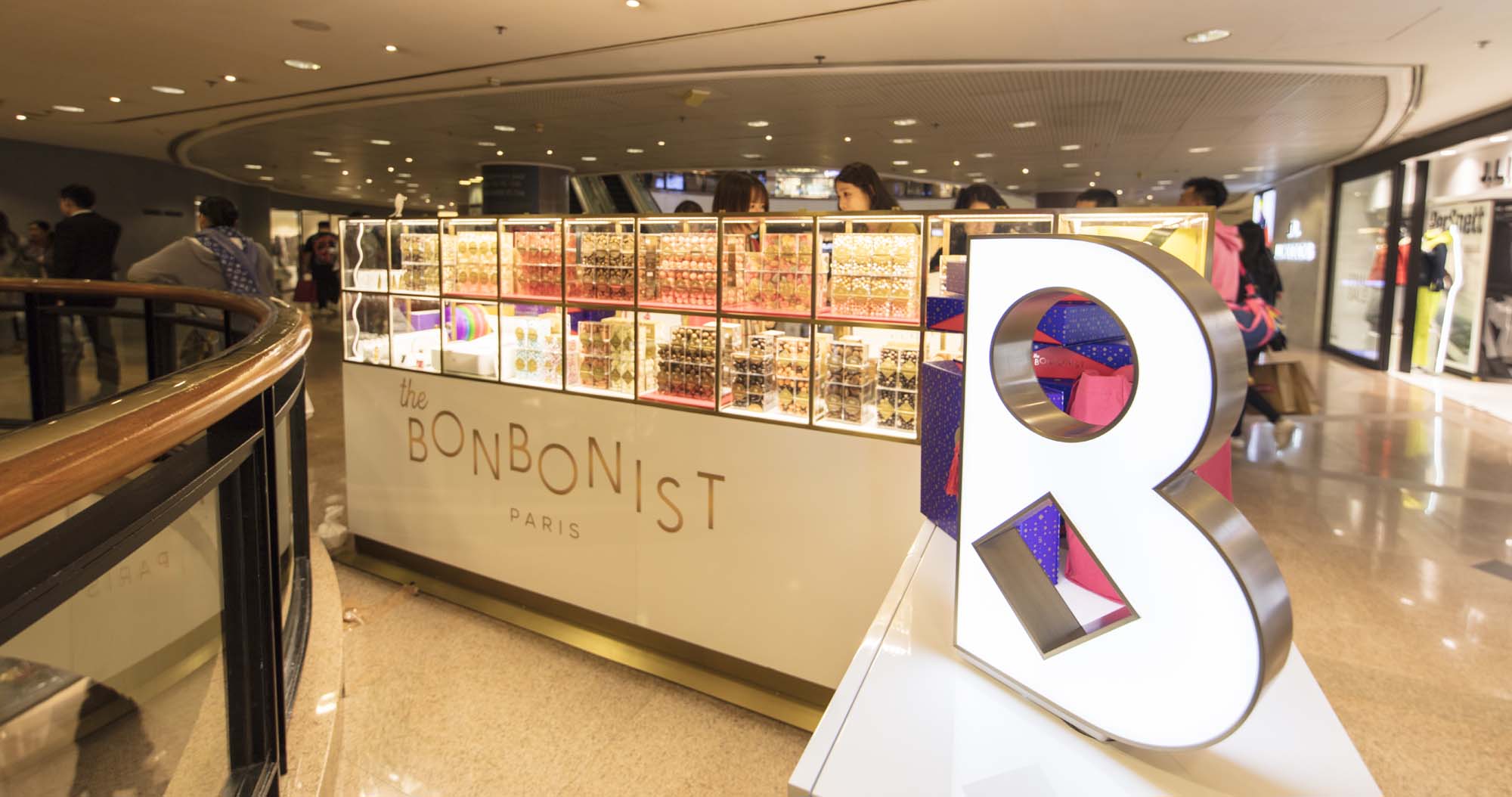 Credit:
Client: The Bonbonist
Design: Emily Manasc, Vicky Chan, Ava Chow
Branding and Graphics: Michele Cade Design
Contractor: M&C Associates
Location: Pacific Place, City Plaza and Harbour City.
See our previous mobile architecture:
Version 5.0: Corney & Barrow's
Version 7.0: La Station Coffee Stop